NYFA FILMMAKING ALUM ISSA RAE STARS IN HBO'S 'COASTAL ELITES'
September 2, 2020
New York Film Academy (NYFA) Filmmaking alum
Issa Rae
is set to star in the COVID-19 era comedy film
Coastal Elites
, slated to air on September 12, 2020 on HBO and HBO Max.
In 2020, Rae has already starred in
The Lovebirds, The Photograph
, and her own HBO show,
Insecure
, which was nominated for seven
Primetime Emmy Awards
. It was also
recently announced
that Rae teamed up with Jordan Peele's Monkeypaw Productions for
Sinkhole,
an upcoming film inspired by female identity and themes of perfection.
Her latest project,
Coastal Elites
, is a satire film that follows the lives of five individuals impacted by the COVID-19 pandemic as they navigated their new reality. In addition to Rae, the star-studded cast includes Bette Midler, Dan Levy, Sarah Paulson, and Kaitlyn Dever.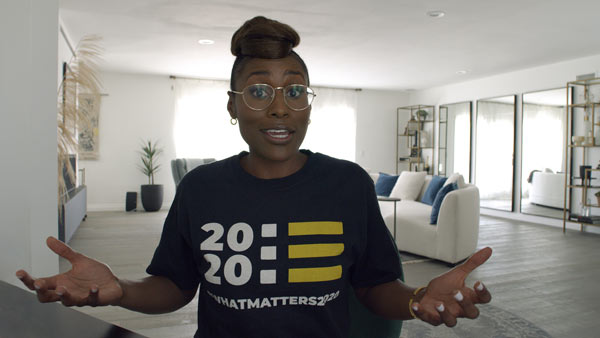 NYFA alum Issa Rae as Callie Josephson in HBO's 'Coastal Elites'
Rae plays well-connected philanthropist Callie Josephson, who runs in the same circles as Ivanka Trump. When asked about her upcoming role,
Rae explained
that it took a lot of research to get into her role but the script was "just incredible to read and immediately resonated" with the NYFA alum.
The series is set to premiere on HBO and HBO Max on September 12, 2020 at 8:00 p.m. Eastern Time.
New York Film Academy looks forward to seeing talented alum Issa Rae in her upcoming role in
Coastal Elites
as well as hearing more about
filmmaking
alum's upcoming project,
Sinkhole.
Please note: NYFA does not represent that these are typical or guaranteed career outcomes. The success of our graduates in any chosen professional pathway depends on multiple factors, and the achievements of NYFA alumni are the result of their hard work, perseverance, talent and circumstances.