New York Film Academy (NYFA) Screenwriting Alum Mohamed Diab Screens Film At Venice Film Festival
September 3,, 2021
New York Film Academy (NYFA) Screenwriting alum Mohamed Diab screens his latest film,
Amira
, at this year's
78th Venice Film Festival
. Writer Mohamed Diab attended NYFA's
1-year screenwriting program
in 2005. The Egyptian filmmaker has
film credits
as a Writer, Director, and Actor for a variety of films, including
Tayea,
TV Show
Renegades, Induced Labor,
and
Cairo 678
. His international recognition has won him awards and acclaim at the Cannes Film Festival and Dubai International Film Festival.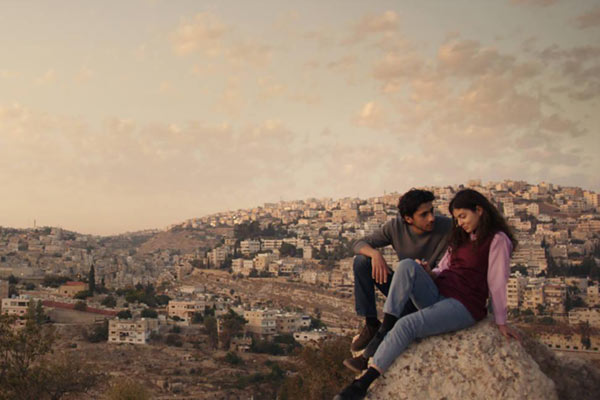 Still from Mohamed Diab's, Amira (2021)
His latest work,
Amira
, follows the story of a 17-year-old Palestinian girl who was conceived with the smuggled sperm of her imprisoned father, Nawar. Although their father-daughter relationship was restricted to prison visits, he remains her hero. His absence in her life is overcompensated with love and affection from those surrounding her. When it is revealed that Nawar is infertile, Amira's world turns upside down.
Taken from true-life events,
Amira
is based on the realities of Palestinian children who are conceived through in-vitro fertilization. Often, these children are conceived using smuggled sperm from Palestinian political prisoners in Israeli jails.
Starring Tara Abboud as Amira, the Jordanian actress gave a shout out to the film on Instagram: "Feeling blessed 🙏 so excited for this beautiful film to Premiere🤩 Amira lands it's World Premiere at the 78th
@labiennale
#venicefilmfestival
, where it will be competing within the Orizzonti competition 💥
@amiraofficialfilm/
." This will be the young actress's feature film debut.
Truly a representation of the region, the film is produced by Egyptian filmmakers Mohamed Hefzy, Moez Masoud, and Mona Abdelwahab. Palestinian filmmakers Hany Abu Assad, Amira Diab, and Egyptian producer Sarah Goher, oversaw the production.
The film features a star-studded cast from Jordan and Palestine, including Saba Mubarak, Ali Suliman, Kais Nashif, and Waleed Zuaiter. While shot in Jordan, the film takes place in Palestine. Venice Film Festival pass holders will have the opportunity to see the film during its screening times between September 3rd and September 5th, 2021.
One of a total of 21 feature films competing this year,
Amira
represents Middle Eastern filmmaking in an ocean of Italian, Belgian, Greek, German, and Swedish films.
New York Film Academy congratulates alum Mohamed Diab on his work and screening at the Venice Film Festival.
Please note: NYFA does not represent that these are typical or guaranteed career outcomes. The success of our graduates in any chosen professional pathway depends on multiple factors, and the achievements of NYFA alumni are the result of their hard work, perseverance, talent and circumstances.