New York Film Academy Screens "Sausage Party" with Special Guest Seth Rogen
August 18, 2016 The New York Film Academy Los Angeles had the privilege of hosting an evening screening of "Sausage Party" with the incredibly talented Seth Rogen. The versatile actor, writer, director, producer reinvented the animation genre with his R-rated take on humanized food that soon discover their inevitable fate of being eaten by humans. The idea for this film could only come from the mind of a man who has spent nearly his entire life honing his craft while collaborating with some of the most brilliant comedic minds in the business.




Beginning early on in his career as a teenager from Canada, Seth Rogen first began developing his comedic chops on the stand-up stage. It wasn't too long until he was discovered by Judd Apatow for the role of Ken Miller in the critically acclaimed "Freaks and Geeks," which has since garnered a large cult following. From this show, Rogen developed close bonds with Apatow.

"Most of the people I've worked with, I've known since before I was 20 years old," said Rogen to a packed theater of NYFA students and alumni. "When you find people that around whom it feels good, you desperately want that. It's like an insulation. Nothing makes me more secure creatively than seeing basically all these people in this movie in close vicinity to me. If I'm on set I feel so much better if Jonah or Franco or Craig or Danny are there. They're just incredible at their jobs."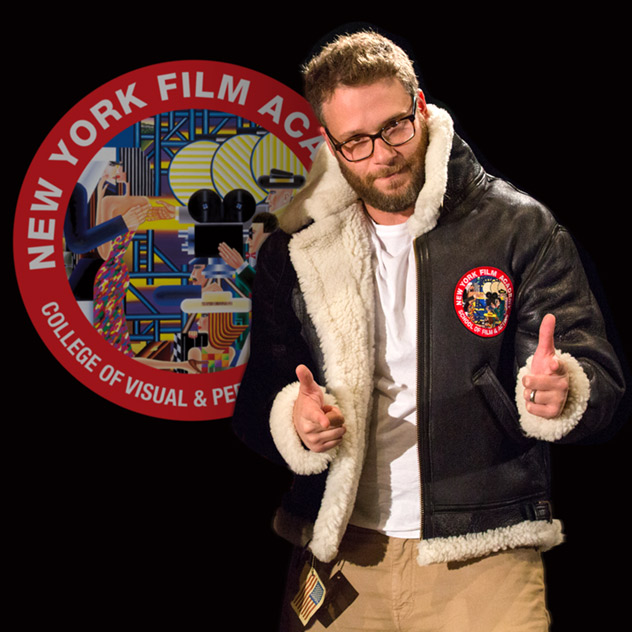 Following "Freaks and Geeks," Rogen's career continued to excel at a rather rapid pace eventually leading to his leading role in Apatow's "Knocked Up." The film was both a critical and financial success, opening the doors for Rogen and his writing partner, Evan Goldberg, to work on almost anything they wanted to. As we witnessed with the controversial and national security fiasco, "The Interview," and now "Sausage Party," there is nothing off limits for these two innovative minds.

Rogen said the initial idea for "Sausage Party" came about almost as a joke between him, Goldberg, and friend and collaborator Jonah Hill. From there, it blossomed into something that could actually be produced.

"Honestly, it came about from a love of Pixar movies," said Rogen. "Let's do a really [screwed] up version of that."

In addition to Pixar movies, Rogen recalled some of the more raunchy comedy films that he admired in high school like "There's Something About Mary," and "South Park: Bigger Longer & Uncut." Somewhere in the mix of these two genres, Rogen and his team came up with "Sausage Party," which wasn't necessarily easy to pitch at first.

Even with all of the success he's had, Rogen and his team spent almost ten years trying to get someone to finance the film. Luckily for him (and us), he found Megan Ellison from Annapurna to help make their hilariously original idea come to life.

The entire evening with Rogen at the Warner Bros. Theater was like being in a live version of one of his films, with off-the-cuff jokes and, sometimes unconventional, advice that was both beneficial and laugh-out-loud hilarious.

"Feeling confident in what you're doing is the most important thing," Rogen concluded. "Just never stop. [Screw] it. That's the idea, I guess."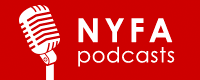 These guests are not faculty and do not teach at NYFA, but they have appeared to share their stories and experience with our students. As guest speakers are scheduled based on their availability, NYFA cannot guarantee whether a guest speaker will visit during a student's attendance or who that guest speaker may be. This guest speaker forum is not part of any NYFA curriculum and attendance at guest speaker events is purely voluntary. Students should be aware that guest speaker events do not represent a job opportunity nor are they intended to provide industry connections.