NEW YORK FILM ACADEMY (NYFA) WELCOMES 'GAME OF THRONES' AND 'DIE HART' ACTRESS NATHALIE EMMANUEL FOR 'THE Q&A-LIST SERIES'
October 20, 2020
On October 15, 2020, New York Film Academy (NYFA) had the honor of hosting a live video Q&A with acclaimed actress
Nathalie Emmanuel
to discuss the acting craft and her career with NYFA students.
Tova Laiter
, Director of the NYFA Q&A-List Series, curated and moderated the event.
Nathalie Emmanuel
is well-known to many as 'Missandei' in the critically acclaimed HBO series
Game of Thrones
. Emmanuel can now also be seen in Quibi's comedic series
Die Hart
, starring alongside Kevin Hart and John Travolta.
She was recently seen in Hulu's romantic comedy series
Four Weddings and a Funeral
and made her US feature film debut in the wildly popular
Fast & Furious
franchise and is expected to appear in the ninth installment,
F9
. Emmanuel has also been heard as the voice of
Deet in Netflix's The Dark Crystal: Age of Resistance
and starred in 20th Century Fox's
Maze Runner: The Scorch Trials
and
Maze Runner: The Death Cure.


Tova Laiter (Left) and Nathalie Emmanuel (Right) for NYFA's The Q&A-List
Laiter began the conversation with the
Die Hart
actress by asking about how she started in the business. Stating she was a shy kid growing up, Emmanuel remarked how she got into the arts as a fun hobby until she finally got her big break on British TV show
Hollyoaks
.
Laiter, who also has experience with Quibi for the reboot of
Varsity Blues
, asked Emmanuel about her experience shooting the show which uniquely breaks the series into 10 short episodes of almost 10 minutes each. "It was a four week shoot and we shot based on where we were and what we could get. I remember reading the script and laughing so much...and my character was such a fun challenge for me."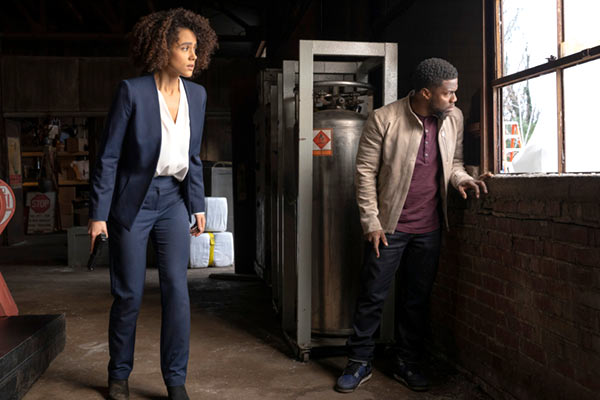 Nathalie Emmanuel and Kevin Hart in 'Die Hart' (Quibi)
The discussion then opened to questions with one student asking Emmanuel about what she looks for in a script when deciding on a role. "I look for the challenges and aspects of the character that I can relate to," she began. "As a woman and as a woman of color, I want to ask myself 'what else can I bring to this?' It's also interesting to play people who are complex and when there is variety in the character's journey."
Speaking of characters, Emmanuel shared with the audience some advice on how to further connect with their characters if they are feeling stuck. "Sometimes my character can be inspired by music or it's as simple as putting on your character's clothing, but it depends on the part and sometimes the day. Once I am sure I really understand the scene and what I am about to do, the character's world and the people around them, then it helps me connect to my character quicker."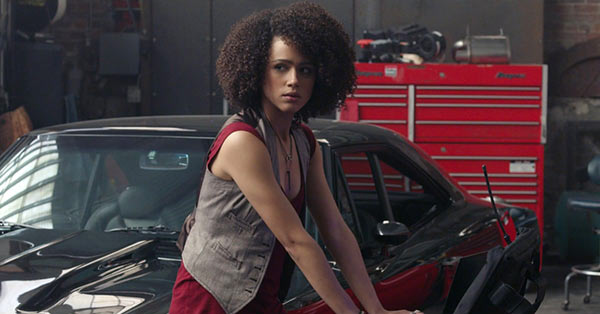 Nathalie Emmanuel in 'The Fate of The Furious' (Universal Pictures)
When building out her characters, Emmanuel shared that the process is different each time depending on the story and motivation of her character. "It really depends on the story. "I would just try to prepare the character and identify all their qualities and flaws. I try to treat each character as an individual person and focus on their actions and what they do."
Emmanuel also encouraged students, who are making the move in the industry, to have a solid support system nearby. "I've had to work hard at positive affirmation. I have control over the things that I can control in my career and there is a confidence that comes with that," she shared. "You have to give yourself time though. Things won't happen at the same speed like someone else."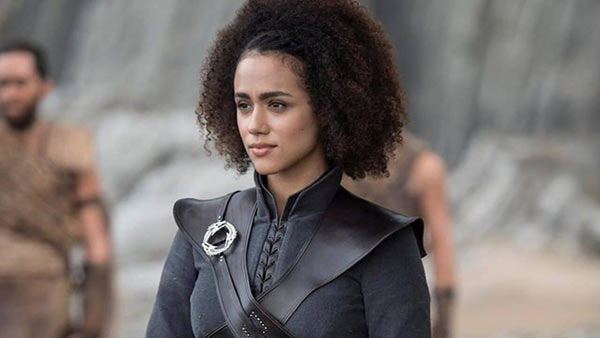 Nathalie Emmanuel as Missandei in 'Game of Thrones' (HBO)
Students were also able to ask Emmanuel about getting the part of her most iconic role, Missandei on HBO's
Game of Thrones
. Emmanuel joked that she kept harassing her agent about finding a role to audition for on the show.
After landing the role and winning over audiences everywhere, Emmanuel remarked that her favorite director on the series, Mark Mylod, was outstanding at making everything comfortable on set for an intimate scene with fellow actor Jacob Anderson (Grey Worm). "Mark took the best care of us and gave us his ideas and would allow us to provide feedback. He was so respectful and so wonderful and just helped us bring out the beauty of that scene to where we felt like we just earned this moment."
When working with directors, Emmanuel shared that she likes it when she can get direct feedback, even if it's criticism. "As long as people are respectful to me when giving a note, I am fine with it," she elaborated. "When it is laid out in a clear way, even if it's negative, they [the director] are allowed to do that. Sometimes, you just have to work stuff out, get frustrated, and work through it."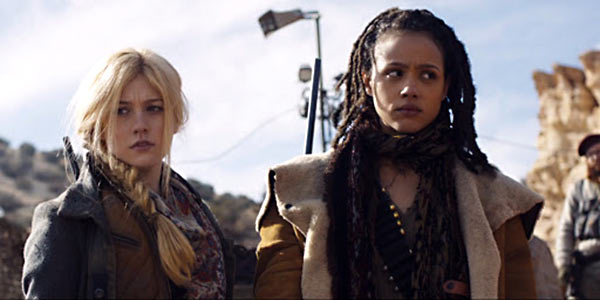 Nathalie Emmanuel in 'Maze Runner: The Death Cure' (20th Century Fox)
At the end of the discussion, Laiter thanked Emmanuel for taking the time to speak with NYFA students and giving them insight into getting into character and working on set. "It was my pleasure honestly," replied Emmanuel. "When I had seen the amazing talent of the people who have been on this series [Q&A-List], I was flattered to be here. I also get so excited about the talent that's coming into the industry; you guys [NYFA students] are going to take hold of that whole shift that is happening."
New York Film Academy would like to thank actress Nathalie Emmanuel for taking the time to speak with the NYFA community and invite the actress to come back in the future as many times as she wants!
Nathalie Emmanuel can be seen in Quibi's
Die Hart
, now available to stream by downloading the Quibi app in the app store or through
Quibi.com
.
To hear the full conversation, click the video below our watch on our YouTube channel
here
.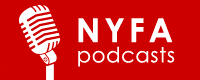 These guests are not faculty and do not teach at NYFA, but they have appeared to share their stories and experience with our students. As guest speakers are scheduled based on their availability, NYFA cannot guarantee whether a guest speaker will visit during a student's attendance or who that guest speaker may be. This guest speaker forum is not part of any NYFA curriculum and attendance at guest speaker events is purely voluntary. Students should be aware that guest speaker events do not represent a job opportunity nor are they intended to provide industry connections.