NEW YORK FILM ACADEMY (NYFA) WELCOMES EXECUTIVE PRODUCER ELICIA LAPORT FOR THE 20/20 SERIES
December 16, 2020
On Wednesday, December 9, New York Film Academy (NYFA) had the honor of welcoming Executive Producer
ELICIA LAPORT
as part of The 20/20 Series, created by NYFA's Creative Director of Filmmaking and
Cinematography
, Liz Hinlein. The conversation was moderated by Hinlein and was held virtually, allowing individuals to join NYFA and the special guests from all over the world.
The 20/20 Series, created by Hinlein, is a virtual pop-up event that takes us into the homes, hubs, and workspaces of an array of dynamic creative visionaries to allow for relaxed, engaging conversations on craft, creation, and artistic vision.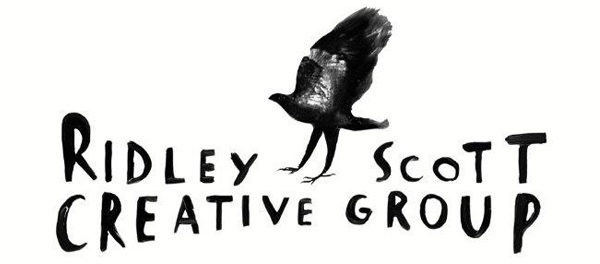 Ridley Scott Creative Group logo
Elicia Laport got her start as a PA on the last season of Pee-Wee's Playhouse in the animation department. Twenty-nine years later, she's filled every role on set, in the office, and on shoots large and small, including seven years as a Bidding Producer at Crossroads Films. Today, she is an integral part of the RSA Films/Ridley Scott Creative Group family, where she served as Head of Production for over a decade before being promoted this January to Executive Producer.
Laport had been honored with a Cable Ace Award nomination for one of the seventy-five infotainment segments she created for the original Encore Network and the LA Weekly Award for Production of the Year for a play on homelessness called Michi's Blood.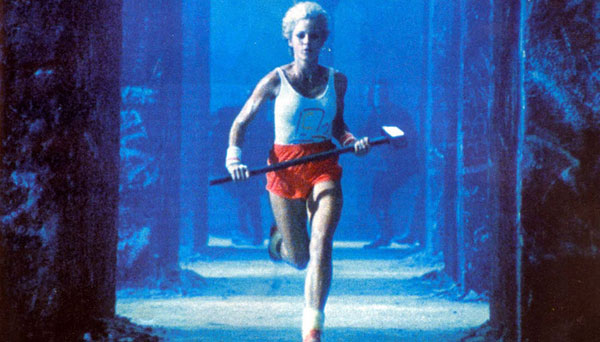 Image from sizzle reel of RSA's iconic '1984' ad for Apple
Hinlein began the conversation by sharing a sizzle reel from RSA's (Ridley Scott Association) projects with the audience. After showing the clips, Hinlein remarked that the reel evokes so many emotions and asked Laport to share more about her involvement with the famed RSA company. Laport remembered working at another production house and applying for a position at RSA, and not long after rising through the ranks where she eventually became promoted to her more recent title during the COVID pandemic of Executive Producer. "I haven't actually been in the office in my new role," she joked.
"As a head of production (HOP), I also was part of the bidding and pitching process over the year. As a HOP, you are responsible for making sure that all the jobs that are coming in are compliant with RSA's policies and you look at processes and union compliance changes, Department of Transportation regulations, and, more recently, COVID-19 regulations. It's also about keeping track of insurance claims and the like. You sort of act as the point person for production and you make sure to keep the production as a whole on track."
Executive Producer Elicia Laport
As an employee of such a high-profile production company, Laport shared that RSA holds itself to such a high standard and makes sure it is ultra compliant so as to set a golden standard for production across its global portfolio of projects. Ultimately, compliance and quality go hand-in-hand.
The executive producer also revealed that it's the short-form content that gets her excited more than any longer-form content. "I love getting to create something quickly. There's a lot of urgency and you are part of a team for each project. I felt then when I started and feel now that I am contributing to something bigger and that has always suited me."
But what can someone expect in the role of an executive producer for a high-level production company? Laport shared that it's about wearing a lot of hats. "If something goes wrong, you have to figure out how to solve it and don't count out working some late nights on proposals or packages for clients or directors."
New York Film Academy would like to thank Elicia Laport for joining the NYFA global community to discuss her career and give a peek behind the curtain of what it's like to work at RSA/Ridley Scott Creative Group or The 20/20 Series, created by and moderated by Liz Hinlein.
To watch the full conversation, view the video below or
click here.
These guests are not faculty and do not teach at NYFA, but they have appeared to share their stories and experience with our students. As guest speakers are scheduled based on their availability, NYFA cannot guarantee whether a guest speaker will visit during a student's attendance or who that guest speaker may be. This guest speaker forum is not part of any NYFA curriculum and attendance at guest speaker events is purely voluntary. Students should be aware that guest speaker events do not represent a job opportunity nor are they intended to provide industry connections.