NEW YORK FILM ACADEMY (NYFA) WELCOMES FILM DIRECTOR PABLO BERGER FOR 'THE 20/20 SERIES'
November 25, 2020
On November 18, New York Film Academy (NYFA) had the pleasure of welcoming former NYFA instructor and acclaimed film director
PABLO BERGER
as part of The 20/20 Series, created by NYFA's Creative Director of Filmmaking and
Cinematography
, Liz Hinlein. The conversation was moderated by Hinlein and was held virtually, allowing individuals to join NYFA and the special guests from all over the world.
The 20/20 Series, created by Hinlein, is a virtual pop-up event that takes us into the homes, hubs, and workspaces of an array of dynamic creative visionaries to allow for relaxed, engaging conversations on craft, creation, and artistic vision.

Liz Hinlein (Left) and Pablo Berger (Right) for The 20/20 Series
Pablo Berger is one of Spain's most acclaimed international film directors and a former instructor at NYFA. His debut feature film
Torremolinos 73
(2003) was a local box office hit and premiered at the Malaga Film Festival, winning Best Film, Best Director, Best Actor, and Best Actress.
Torremolinos 73
was nominated for four Goya Awards and received prizes in many international film festivals. His second feature,
Blancanieves
(2013), premiered at the Toronto Film Festival and won over 100 awards worldwide, including ten Goyas, the Special Jury Prize at the San Sebastian Film Festival, nominations for Best Film and Best Director at the European Film Awards, a César Awards nomination for Best Foreign Film, and selection as Spain's Oscar entry for Best Foreign Language Film.
Berger's latest film
Abracadabra
(2017) premiered at the London Film Festival and was also a box office hit in Spain.
Abracadabra
was a finalist for Spain's Oscar 2018 entry and was nominated for eight Goya Awards. At the moment he is in pre-production of his new film,
Robot Dreams
. Berger has been collaborating with NYFA since the early nineties and has directed their film program at La Fèmis (France).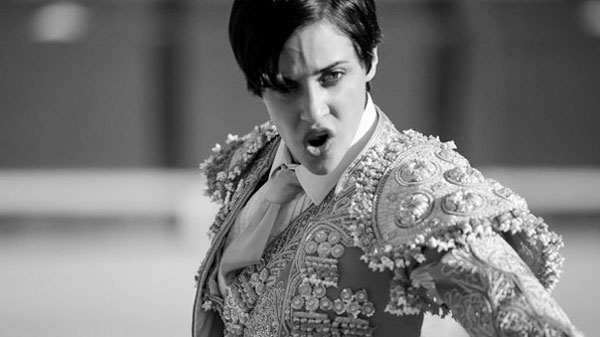 Still from Pablo Berger's "Blancanieves" (2012)
Hinlein and Berger began the conversation by discussing Berger's break into the Spanish film industry. "It was hard to get my first film off the ground," remembered Berger. "I thought I was a big shot after graduating from film school, but I was really still an apprentice."
Networking, Berger emphasized, is key to raising funds for your next film and he encouraged the audience to understand the producing aspect of filmmaking in addition to their own craft. "I am a producer in all my films because as a director you also need to be part of that process in how the films are getting made," he shared.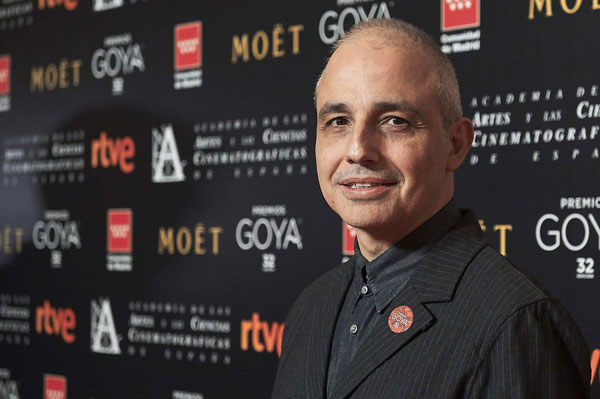 Pablo Berger at the Goya Awards
Hinlein and the audience continued to question the director about everything from casting to writing, and Berger's motivation when it comes to creating his films. On casting, Berger shared that for his films in particular he focuses on the faces, typically casting lead roles with bigger stars, but emphasizing that the supporting roles are what he is most intrigued about, encouraging improvisation in his casting rooms and diving deeper to ensure that person is a good fit for the ensemble.
"Casting is like I am a wedding photographer," joked Berger. "It's like I am putting the cast together and taking a photo, and that includes supporting roles and extras. That group photo has to be unique."
Creating those unique characters all begin with a story, which Berger explained, all comes down to visualizing his audience and how they will react to the film. "If you see all my films, they are visually different, and I have one goal; surprise the audience," he shared. "I think of cinema as a circus and I like being a magician and surprising my audience. If I feel like the film is unique and the audience will be on a roller coaster ride, that is the film I want to make."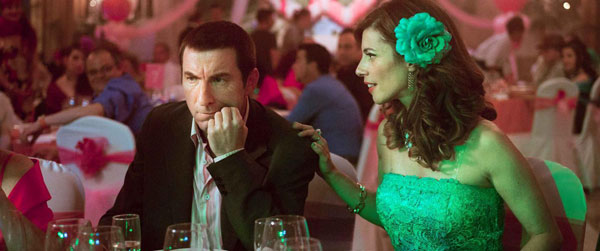 Still from "Abracadabra" (2017) by Pablo Berger
That film, Berger, explained, is never done. "You're never done with the story after you finish writing it. You just let it go and abandon it," he began. "When you are shooting your film you are writing your script and when you are editing you are still writing your script. You are never finished with the film."
Berger encouraged the audience that filmmaking may feel like an area where there are parameters and rules to follow to create a good film, but the reality is that there are no rules. "It helps a lot to know the end of the script and what the climax of the story is, and it's good to read all the manuals, but the first rule of filmmaking is that there are no rules."
New York Film Academy would like to thank former NYFA instructor and award-winning director Pablo Berger for joining the NYFA global community to discuss his filmmaking process and the reality of being an active creator for The 20/20 Series, created by and moderated by Liz Hinlein.
Watch the full conversation by viewing the video below or
clicking here.
These guests are not faculty and do not teach at NYFA, but they have appeared to share their stories and experience with our students. As guest speakers are scheduled based on their availability, NYFA cannot guarantee whether a guest speaker will visit during a student's attendance or who that guest speaker may be. This guest speaker forum is not part of any NYFA curriculum and attendance at guest speaker events is purely voluntary. Students should be aware that guest speaker events do not represent a job opportunity nor are they intended to provide industry connections.