NEW YORK FILM ACADEMY (NYFA) WELCOMES PRODUCER AND DIRECTOR REBECCA HALPERN FOR 'THE 20/20 SERIES'
September 26, 2020
On Wednesday, September 16, 2020, New York Film Academy (NYFA) welcomed producer and director
REBECCA HALPERN
as part of The 20/20 Series, created by NYFA's Creative Director of Filmmaking and
Cinematography
, Liz Hinlein. The conversation was moderated by Hinlein and was held virtually, allowing individuals to join NYFA and the special guests from all over the world.
The 20/20 Series, created by Hinlein, is a virtual pop-up event that takes us into the homes, hubs, and workspaces of an array of dynamic creative visionaries to allow for relaxed, engaging conversations on craft, creation and artistic vision.

Liz Hinlein (Left) and Rebecca Halpern (Right) for 'The 20/20 Series'
Rebecca Halpern has recently developed and produced premium blue-chip programming with such visionaries as Robert Zemeckis, Ridley Scott, Jim Parsons, John Legend, and Common across a variety of genres for cable networks like National Geographic, A&E, History, Discovery, Syfy, Investigation Discovery, Animal Planet, Oxygen, CNBC, and CBS.
Halpern is currently directing her first feature documentary about famed Chef Charlie Trotter, and she recently served as Co-Executive Producer of
Helter Skelter
, a limited documentary series for Epix network from Academy Award-winning filmmaker Lesley Chilcott and Executive Producer Greg Berlanti.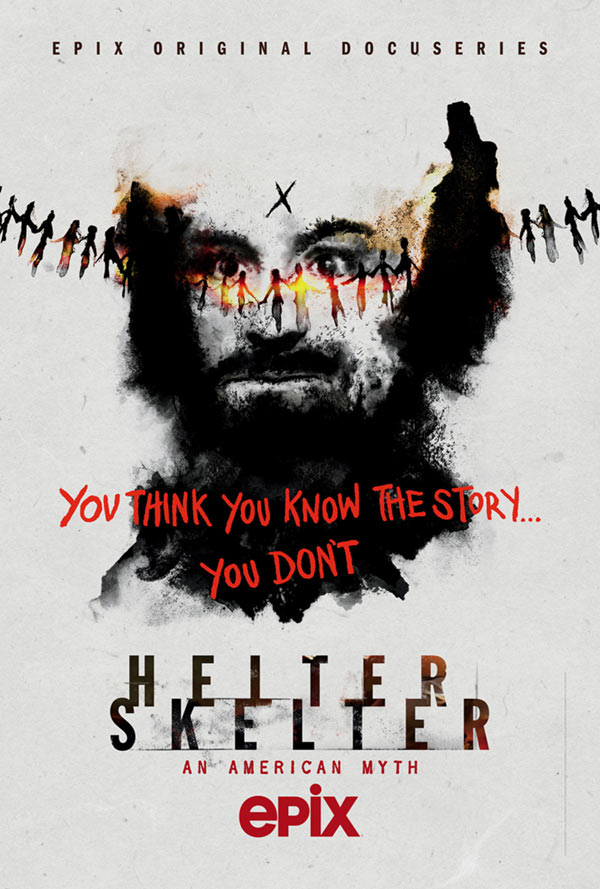 'Helter Skelter' (Co-produced by Rebecca Halpern)
Hinlein, who then wanted to get more granular, asked Halpern how one could distinguish reality TV from a documentary. Halpern, who specializes in documentaries and docu-series explained that it comes down to unscripted series, which is the umbrella term for projects like documentaries and the scripted side treading towards projects like reality TV shows.
"Reality TV, to me, is more like 'follow doc' and is much more story-driven in post-production, whereas factual documentaries are more of a sit down interview that uses both A-Roll and B-Roll and is a more factual assemblage of storytelling," shared Halpern. That storytelling aspect all comes down to your creative idea and how you pitch it to an executive.
Halpern, who has been involved in the pitching process for many projects in her career as an "idea person," among many roles, then began to talk about pitching stories and projects like documentaries to directors, production houses, and even TV networks. She urged the audience to remember, when pitching any project, that "the person that you're taking it [the story] to has to take it and show other people, so the trick is to include enough information so they can get a sense of what it [your project] is."
But how do you know you explained enough to the network or person you pitched your great idea to? Halpern revealed, "the best compliment I get is 'why has no one ever thought of that before?' That is what you want to hear."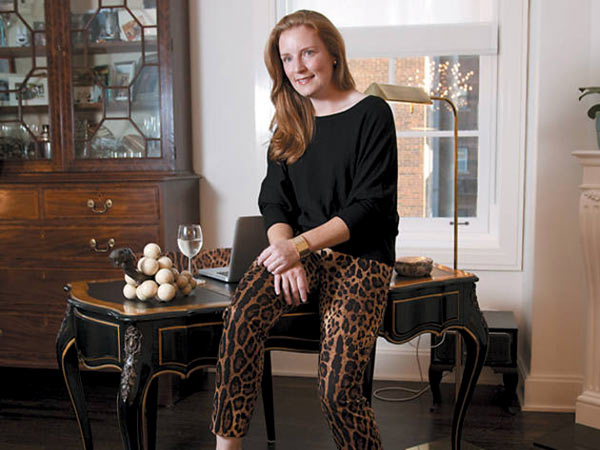 Rebecca Halpern for 'TimeOut Magazine' (Photo Credit: Jeremy Bolen/TimeOut)
Once the pitching process is complete and your project is green-lit, Halpern reminded the audience that, in that moment, your project is "the closest you get to the show you want to make." In other words, from that point forward, you have to incorporate other people's input. To stay on track with your initial vision, Halpern urged the audience to start considering to make style reels or a compilation of what you want your project to look and feel like, similar to a "look book."
One member of the audience asked Halpern how, for documentaries in particular, one can add personal touches as a director or producer since it is factual and not one that can feel as symbolic or have creative freedoms like a fictional story.
Halpern responded that it is possible to add your own touch to even the fictional mediums like documentaries by focusing on how you want to incorporate your visuals and even text and graphics. She also encouraged the audience to grow their networks now as creating a quality project is hardly ever a one person job.
New York Film Academy would like to thank producer and director Rebecca Halpern for joining the NYFA global community to discuss pitching creative ideas and the creative process for The 20/20 Series, created by and moderated by Liz Hinlein.
To watch the full conversation, view the video below or watch on our
Youtube channel
.
These guests are not faculty and do not teach at NYFA, but they have appeared to share their stories and experience with our students. As guest speakers are scheduled based on their availability, NYFA cannot guarantee whether a guest speaker will visit during a student's attendance or who that guest speaker may be. This guest speaker forum is not part of any NYFA curriculum and attendance at guest speaker events is purely voluntary. Students should be aware that guest speaker events do not represent a job opportunity nor are they intended to provide industry connections.