American composer Stephen Sondheim was born on March 22nd, 1930 in New York City. He grew up on the Upper West Side of Manhattan until his parents got divorced, then he moved to a farm in Pennsylvania. It was there, at the age of 10, that he became friends with James Hammerstein, the son of the famous lyricist and playwright Oscar Hammerstein who took Sondheim under his wing and served as a surrogate father to him through that difficult time in his life. During this time Hammerstein had a great influence on Sondheim and helped him to develop his interest in musical theater. While attending the George School, a private preparatory school in Pennsylvania, Sondheim wrote his first musical, based on the school, called By George. Although the show was a success among his peers, Sondheim asked Oscar Hammerstein to provide his feedback. Stepping through Hammerstein's critiques turned out to be extremely valuable to Sondheim, who said he learned more through that experience than many would learn in a lifetime.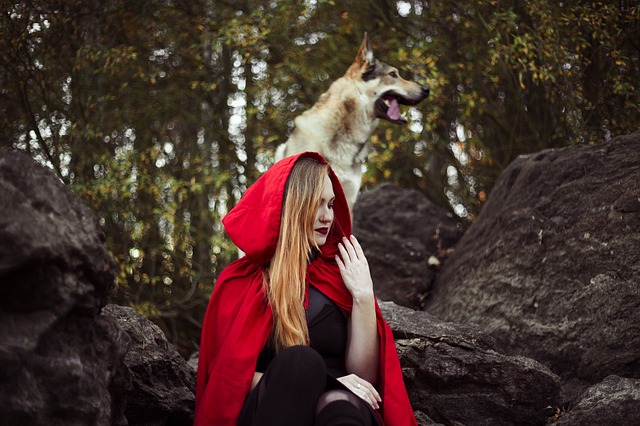 Sondheim attended college at the Williams School in Massachusetts, where he studied music. After graduating in 1950 he moved to New York City where through a friend he got in contact with composer Leonard Bernstein (link to Bernstein write up). They developed a friendship and together they created the Broadway sensation West Side Story. Sondheim went on to make great musical contributions to musical theater. He served as President of the Dramatist Guild from 1973 to 1981, and his talents have been awarded with countless Tony Awards, Grammy Awards, a Pulitzer Prize, and the Lawrence Olivier Award. In addition to musical theater, in 1990 he won an Academy Award for the song Sooner or Later, which he wrote for the film Dick Tracy.  On Broadway, he is such an institution that he even has a popular theater named after him.
It can be a bit challenging to choose, but here are what I consider to be the essential Sondheim Musicals. You are probably familiar with the songs from these shows. You've most likely sung one or two before at an audition or belted one out in the shower. There's no denying that Sondheim wrote some of the finest songs in musical theater history, so if you aren't already familiar with his work, be sure to check out these four favorites, as well as our best-of articles about Andrew Lloyd Webber and Leonard Bernstein.
1. Assassins (2004)
Sondheim provided the lyrics and music to this fascinating show, which opened on Broadway in 2004 and was based on a book by John Weidman. This humorous musical explores the minds of the men and women who attempted as well as succeeded in killing the American Presidents. The show examines the motivation behind their acts of lunacy and abstract psychology. Assassins is presented in a revue style with various styles of music including the songs "The Ballad of Booth" and "Gun Song." "The Ballad of Booth" contains the lyric "Every now and then the country goes a little wrong." Although this sentiment may be true and their actions wrong, we are fascinated by these killers and their stories. John Wilkes Booth, Lee Harvey Oswald and Sara Jane Moore are included in this cast of characters both historical and fictional. The show opens with the number "Everybody's Got the Right to Be Happy" which gives us an idea of how these men and women think. Sondheim is known for controversial shows and he knew that this musical would likely have some backlash. Assassins is not only bold, but also brilliant and was recognized as such with five Tony Awards in 2004.
2. Company
This funny musical comedy centers around Bobby and his best friends, who all happen to be either married or engaged. Throughout the show Bobby attends a series of dinners and parties with his married friends, where he tries to make sense of his bachelor ways.  He learns that his friends marriages are not exactly what they seem. The relationships reveal infidelities, alcoholism and regret.  Along the way he questions whether it's best to be single…. or not. Company captures honest moments of vulnerability, relationships, and marriage. In a society where we often use film, social media, and theater as an escape from everyday problems, this show puts those problems right back in your face. This modern musical features the songs Company, Marry Me a Little, Side by Side, and The Little Things You Do Together. It debuted on Broadway in 1970, and since then was won seven Tony Awards and five Drama Desk Awards.
3. Sweeney Todd: The Demon Barber of Fleet Street (1979)
The legend of Sweeney Todd was already a story before it was turned into a musical. Dark and humorous, this musical follows the story of Benjamin Barker who arrives home to London after serving a 15 year prison sentence given to him by a corrupt judge who tore his life and family apart. The feeling of revenge overcomes him.  Benjamin creates a new alias, Sweeney Todd, so that he can continue working in his barber shop located above Mrs.Lovett's foul smelling and struggling pie shop. Mrs.Lovett recognizes him immediately as Benjamin Barker and tells him that the judge sexually assaulted his wife and now has his daughter Johanna. The two of them join forces and form a plan to use the bodies of Sweeney's murdered victims as meat for the pies, which they will sell to unsuspecting customers.  While waiting for the judge to visit the shop we are introduced to other interesting characters in London. This dark comedic tail ends with a twist and the song Ballad of Sweeney Todd, which happens to be my personal favorite.
4. Into the Woods (1987)
This 1987 Sondheim musical is a woven web of Brothers Grimm stories and fairy tales. The narrator introduces us to a baker and his wife who wish to start a family, but have unfortunately been cursed by a Witch. In order to remove the curse they go off into the woods and must return with four potion ingredients requested by the Witch. Through this story we are introduced to the other fairy tale characters, including Cinderella, Jack, Little Red Riding Hood, the Wolf, the Prince, and Rapunzel, all of which have wishes. Each of their tales intertwine in the woods and they all discover the consequences that occur as they try to fulfill their wishes. This show is a brilliant mix of desire, deceit, and deception. Into The Woods has many amazing solo songs, but the song that truly stands out is "Children Will Listen," which is sung by the Witch.  It perfectly sums up the feel and message of the show.  It also includes the songs "I Know Things Now," "Giants in the Sky," and "Stay with Me." This show continues to be a success as it was recently made into a film in 2014. I think the Prince's line of "Anything can happen in the woods" is a perfect way to describe this adventurous show.
[su_note]Learn more about the School of Musical Theatre at the New York Film Academy, located in the capital of Broadway in New York.[/su_note]

by nyfa