Each dad is one-of-a-kind. Whether he's silly or serious, completely embarrassing or way cooler than us, we've got to love him. In honor of Father's Day, the New York Film Academy is looking back at some of the greatest father figures in recent films, even the ones who are absolutely mad.
My Big Fat Greek Wedding
Gus Portokalos (Played by Michael Constantine)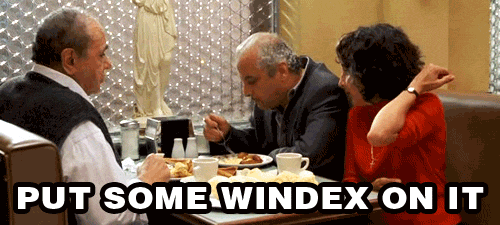 As the patriarch of the Portokalos family, Gus (Michael Constantine) appears to have taken it upon himself to control his daughter's life, and make sure she is growing into the Greek woman he wants her to be. He humiliates her throughout her childhood, preaching Greek lessons to her peers as he drives the carpool to school. Continuing into adulthood, Gus makes it his mission to marry Toula off to a Greek man. Despite his craziness, Gus is more than a comic relief. In his total cluelessness and love affair with Windex, some of us can't help but be reminded of our dads' particularities, attachments to certain objects, and steadfast desires for their kids' happiness.
Kick-Ass
Big Daddy (Played by Nicolas Cage)
His name says it all. Cop-turned-vigilante Big Daddy (Nicolas Cage) has spent the past several years fighting crime with his daughter, Hit-Girl (Chloë Grace Moretz). Impeccably self-trained and talented in a variety of combat methods, this father-daughter team makes Batman and Robin look like amateurs. Many of us would agree with fellow vigilante Kick-Ass's (Aaron Johnson) evaluation of Big Daddy: "your dad was insane." Still, we can forgive the fact that he taught Hit-Girl how to wield a nunchuck instead of taking her to soccer practice because she is his utmost priority and, in the end, he sacrifices his life to protect her.
Little Miss Sunshine
Grandpa Edwin Hoover (Played by Alan Arkin)
Perhaps this heroin-snorting, foul-mouthed grandpa isn't the best role model, but one thing's for certain: out of any member of the Hoover family, he is the most supportive of granddaughter, Olive (Abigail Breslin). After being kicked out of a senior living facility, Grandpa Edwin (Alan Arkin) moves in with Olive's family, where he spends his days training her to compete in pageants (not that he has any authority on the matter). The family eventually agrees to road trip to the Little Miss Sunshine beauty pageant so that Olive can compete. In the iconic final scene, she performs the raunchy dance that Grandpa Edwin choreographed for her and it serves as a sort of symbolic ode to his relationship with Olive and the way he hoped to make her feel like "the most beautiful girl in the world."
Despicable Me
Gru (Voiced by Steve Carell)
Despicable super villain Gru (Steve Carell) may have built himself an army of minions and a repertoire of successful robberies, but there's still room in his heart for love. Gru adopts three orphans to help him execute a villainous scheme, but, as time goes on, he grows to care about them a great deal, proving in the end that he will go to any length to protect them. A dad who tries to make his daughter happy by putting on a full-fledged ballet recital in his evil lair is a good dad in our books.
That's What I Am
Mr. Simon (Played by Ed Harris)
In this coming-of-age drama set in the sixties, the school's beloved English teacher, Mr. Simon (Ed Harris), is the most father-like figure. A champion of overcoming adversity, Mr. Simon shows his students how to be resilient when a perturbed parent tries to get Mr. Simon fired for being gay. Before gracefully exiting the school, Mr. Simon provides his students with fun and unconventional lessons, doles out wisdom and rightful discipline, and comforts the students who are victims of bullying. His endless compassion for the students is heart-wrenching.
Definitely, Maybe
Will Hayes (Played by Ryan Reynolds)
In this suspenseful and heartwarming rom-com, eleven-year-old Maya (Abigail Breslin) questions her father, Will (Ryan Reynolds), incessantly about his impending divorce from her mother. At last, giving way to her demands for information, Will tells her "a love story mystery," in which he assigns fake names to the women he'd seriously dated, allowing her to try to guess which of them is her mom. He gives Maya a lot of agency throughout the film to comment on the things around her, whether that means regurgitating lines from her school's health class or evaluating Will's romantic life. Throughout the film's narrative, the overwhelming consistency seems to be that Will and Maya will always have each other, if no one else.
by nyfa