From the rocket ship stuck on the moon's surface in A Trip to the Moon (1902) to the epic and visceral world of the desert planet in Dune (2021), 120 years later, Cinematography is responsible for some of the most memorable scenes in film, television, and new media. As Cinematography is the foundation of filmmaking, the very first filmmakers were Cinematographers, working without sound and editing. Today, Cinematographers are finding new and innovative ways to bring stories to life through powerful imagery. 
When pursuing long-term creative goals in the field, there are many paths that aspiring Cinematographers can take to learn how to tell a compelling narrative. In this resource guide, we'll share tips, techniques, and tools that amateur Cinematographers can use to inspire their journey in this exciting discipline. 
What is Cinematography?
The Role of a Cinematographer in Film and Television
How to Become a Cinematographer
How to Learn Cinematography in 2022
Must-Know Techniques and Methods
Creating Your First Cinematography Reel
Cinematography Resources
What is Cinematography?
Cinematography is the art and craft of photographing motion pictures, where a series of images are created to tell a story visually. Like photography, the art of Cinematography requires a keen eye, close attention to detail, and a big imagination. In just a short scene, a Cinematographer can transform a mood or convey a feeling. This is accomplished using lighting, camera movement, color, shot selection, and size.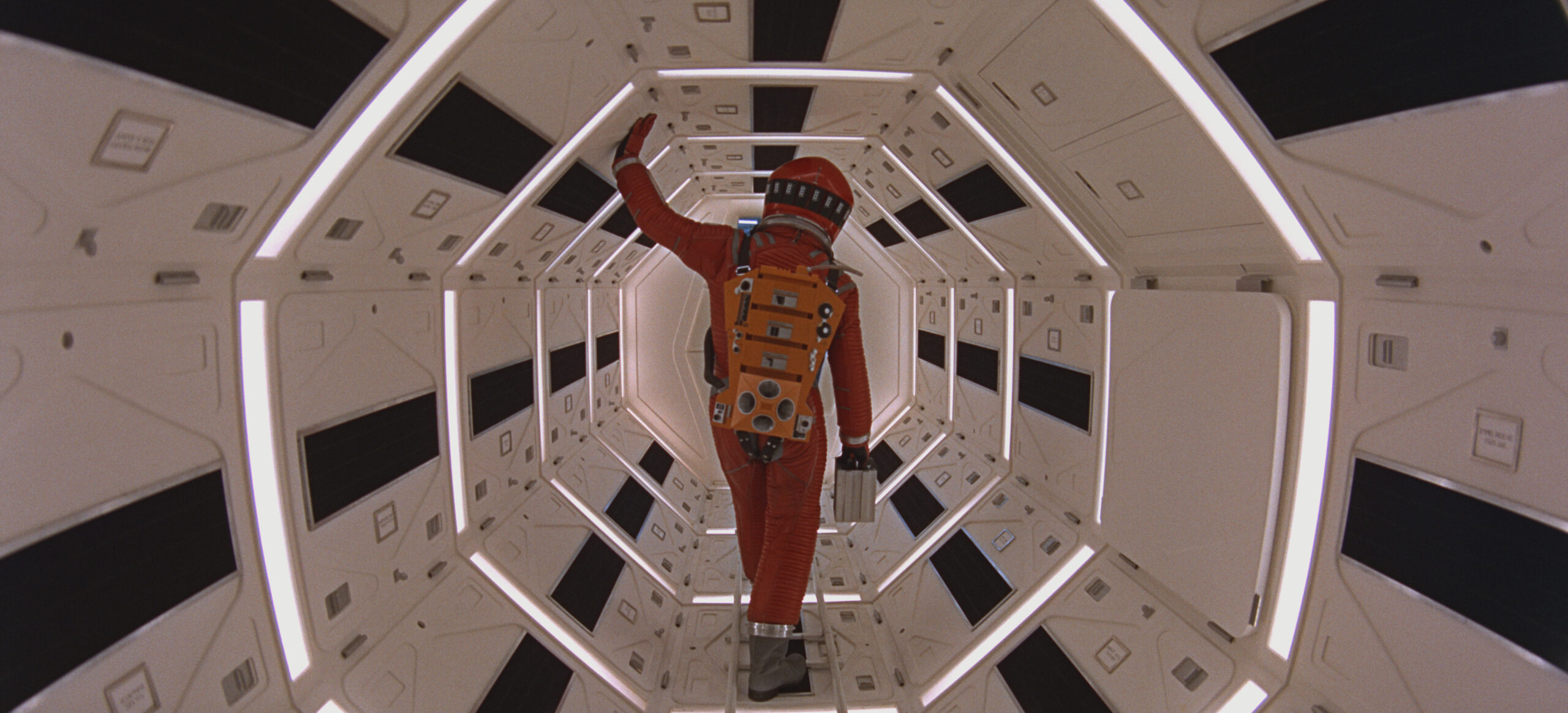 The Role of a Cinematographer in Film and Television
The Cinematographer (sometimes called a Director of Photography) is a key role on the set of a film or television show. Cinematographers also work on newer media projects, such as a web series. The Cinematographer manages framing, lighting, and camera movement, collaborating with the Director, Production Designer and other key personnel. It is the Cinematographer's job to design a unique look for each creative project.
Pre-Production
From the very beginning of a project, a Cinematographer is essential. After a project is "green-lit", the Director and Cinematographer start to plan out the look and feel of the visual components. The visual components support the narrative of the film or television show. Storyboards and shot lists may be used to sketch out and present their ideas. This part of the pre-production stage helps Cinematographers prepare necessary tools and resources.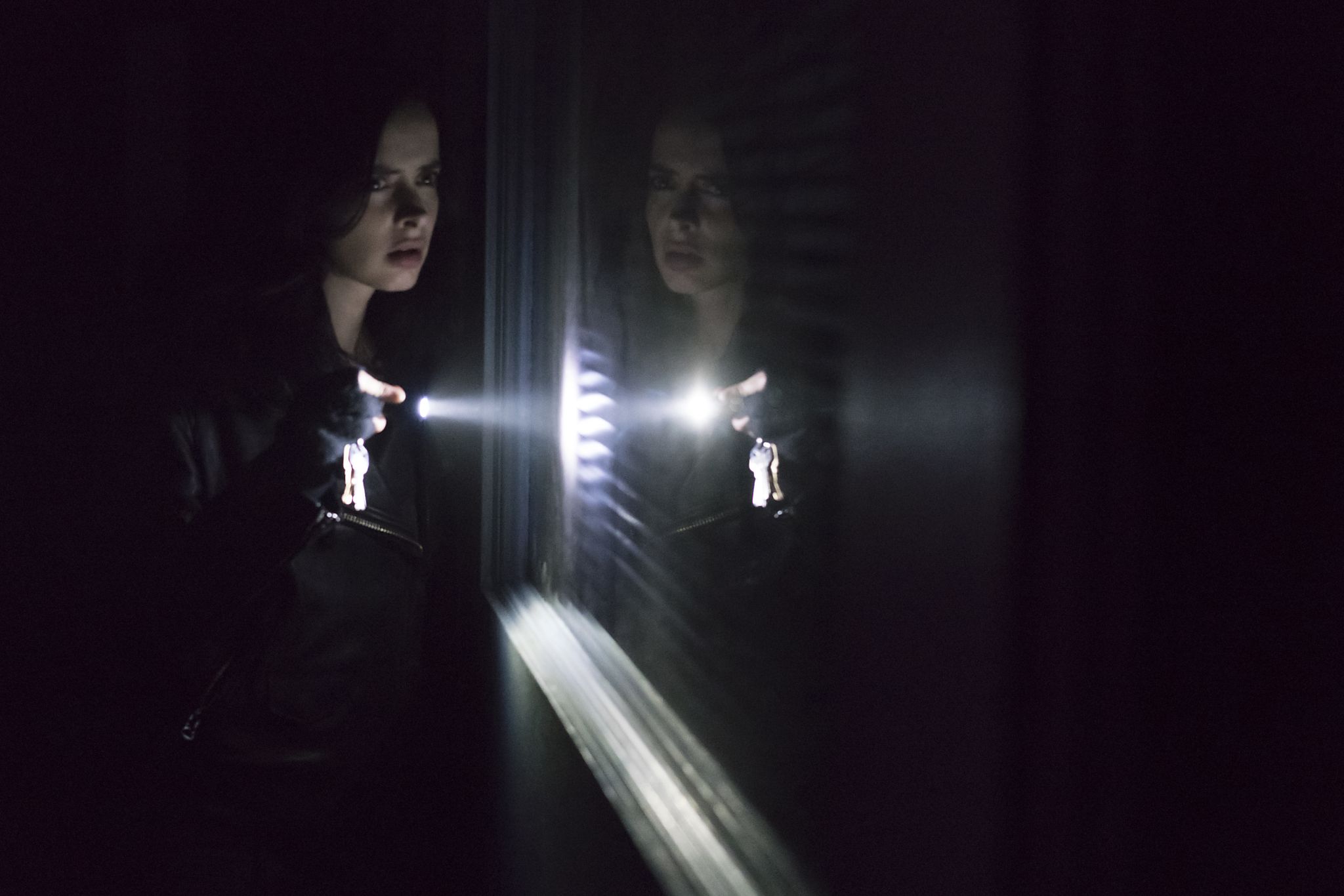 Production
During production, a Cinematographer manages visual components of the project.
They collaborate with the Director on:
The design of all the shots needed for the scene
The best focal length and camera angle, as well as the camera setup, placement, position, and movement for each scene
Lighting the scene to create contrast, depth, and color in the image
Moving the camera to dramatize a specific moment in the scene
Supervising the camera, grip, and electric departments
Advising on the initial selection of the camera equipment, including the choice of format (such as film vs. digital, etc.)
Cinematographers and Directors must also be able to improvise. A Cinematographer is also an artist, manager, and technician, overseeing three key departments.
For most American productions, these departments and roles include:
The Camera Department
Cinematographer
Camera Operator
First AC
Second AC
DIT or Media Manager
The Electric Department
Gaffer
Best Boy Electric
Set Lighting Technicians
The Grip Department
Key Grip
Best Boy Grip
Dolly Grip
Grips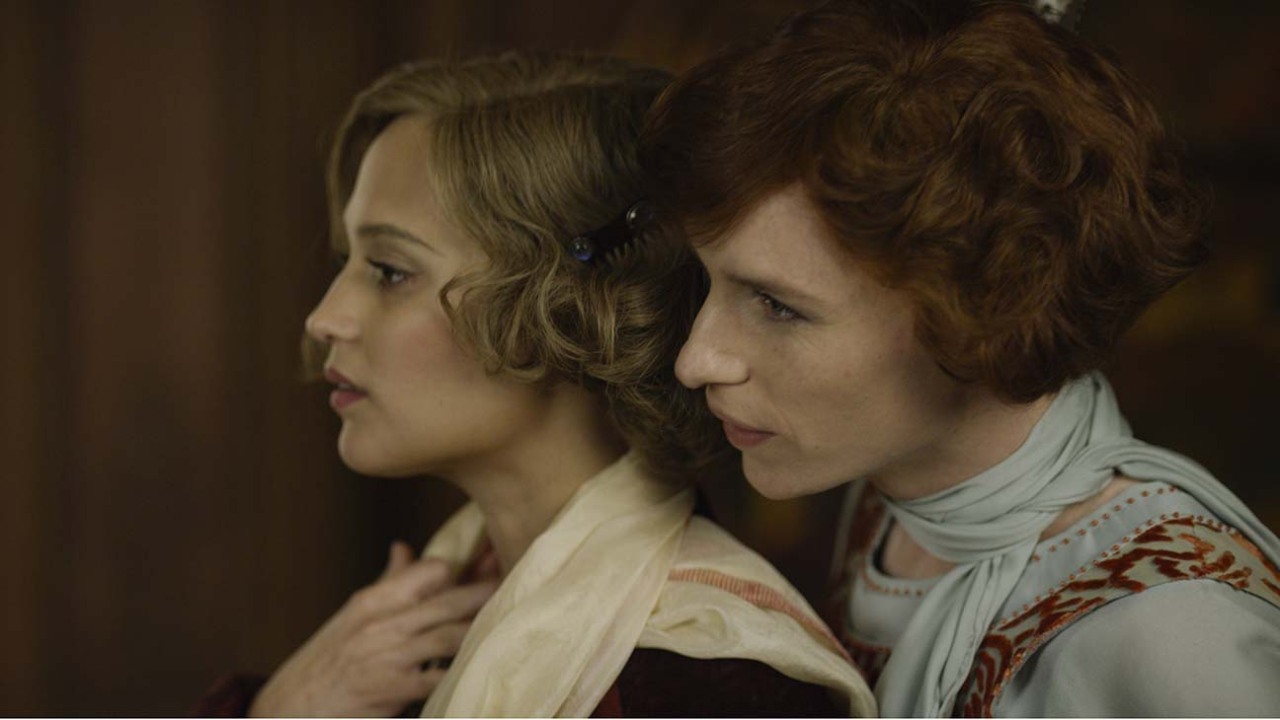 Cinematographer vs. Director of Photography
The job title "Cinematographer" is the same as the role of "Director of Photography." Both these terms describe the same job with the same responsibilities.

Cinematographer vs. Videographer
A Cinematographer works in film, television, and entertainment. They capture the Director's vision through images, light, color, and much more. A Videographer is responsible for some of the same duties, however, tend to work at events and in content creation. A Cinematographer may work an event or create content, however, it is not common for a Videographer to work in place of a Cinematographer on a film or television crew.
Cinematographer vs. Director 
On a feature film, the Director provides the overall vision that guides the project, having creative input in all areas of the production. The Director works closely with the actors to shape their performances, and consults with the various department heads to discuss how each aspect of the filmmaking process can serve the storytelling.
The Cinematographer works under the Director as one of their closest collaborators, focusing on how to enhance the visual design of the film using camera and lighting. The Cinematographer will supervise the camera, grip, and electric departments as they execute this plan, and work to realize the Director's vision of the film.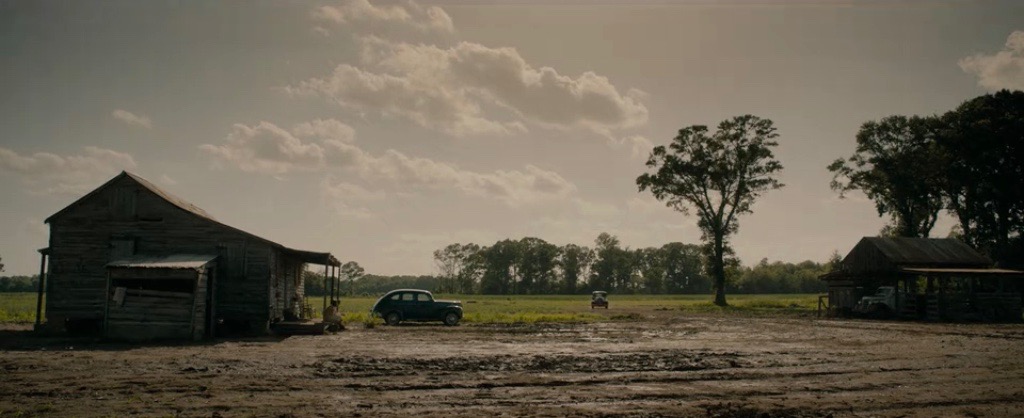 How to Become a Cinematographer
Like any other creative, competitive field, success in Cinematography depends on multiple factors. Many successful Cinematographers have been in the industry for decades, and have used a combination of natural talent, training, network, and unique circumstances to find opportunities in film, television, and entertainment. A single component, such as having connections or having a degree, does not necessarily guarantee success.
To work towards creative goals in Cinematography, ambitious visual artists should use their perseverance and determination to:
Develop your basic photographic skills (exposure, composition, understanding focal length, etc.)

Learn the different components of a reflex camera (how do you assemble the camera, lens, put on a filter, etc.)

Volunteer to work on set for student film productions, ideally in the camera or lighting departments

Study color and color theory in filmmaking 

Learn how to work as a team and collaborate with the director and other key team members

Shoot your own short films to start building material for a reel

Collaborate with local artists and musicians on visual projects (music videos, promos, photographs, etc.)

Find opportunities to get practical training in the camera, grip and electric departments
In addition to these tips, seeking creative opportunities related to photography, filmmaking, and directing in industries such as advertising, production, and marketing can help improve a creative and technical skillset.
Do You Need a Cinematography Degree?
A formal degree is not required to find success in Cinematography. However, in a dedicated degree program, students have the chance to get ongoing mentorship and feedback from industry experts, as well as a highly creative environment to study and learn fundamental and advanced techniques. 
Here are a few advantages to pursuing a Cinematography degree:
Many Cinematography degree programs (such as a BFA or MFA) provide a lot of practical training and hands-on experience

At many Cinematography schools, students have designated time to build up their portfolio and strive to improve the quality of their work

Students can start to build their network and community with their peers

Cinematography degree programs provide opportunities to build fundamental and advanced knowledge in the craft 

Cinematography schools give students the chance to build skills in related fields, such as filmmaking, directing, and producing

Access to an equipment package suited to the needs of each project

Education provides one-on-one mentorship and guidance from industry experts
While it's very possible for students to learn the basics of Cinematography on their own, an education in Cinematography provides a full-immersion experience. Additionally, if creative skills change, a BFA or MFA can be useful in a variety of other fields.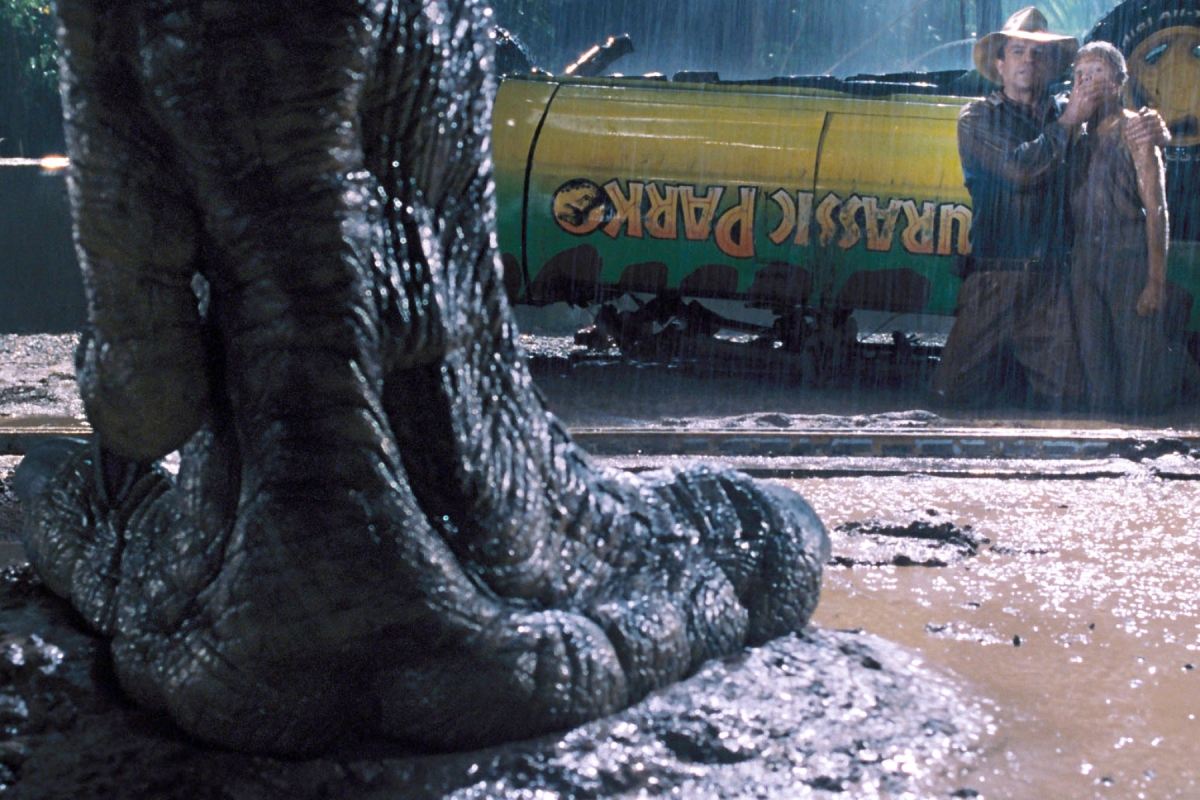 How to Learn Cinematography in 2022
A lot of aspiring visual storytellers want to know how to learn cinematography.  In an episode of our 20/20 Series, NYFA's Creative Director of Filmmaking and Cinematography, Liz Hinlein, spoke to Cinematographer Anka Malatynska. 
Here's what Anya had to say about learning Cinematography: 
"Cinematography is this interesting art that is really on the intersection of magic and logic," said Malatynska. "It's a visual language that has fundamentals of grammar. If you were learning English as a second language, you would need to learn the grammar."
Strengthening Creative and Technical Skills
Cinematography requires both creative and technical skills. One of the best ways to learn it is through the process of strengthening those skills. In our experience, prospective Cinematographers can start building knowledge and experience by:
Study different films, including everything from silent movies to the contemporary classics
Watch films with the sound off to see how the Cinematographer tells the story visually

Learn how to take photographs with a DSLR camera

Learning how to use a light meter

Make a short film with your cell phone camera 

Read novels, short stories, graphic novels, and comic books to learn about storytelling

Draw storyboards to illustrate the shots for a short story

Take a workshop or pursue higher education

Learn the

fundamentals of visual storytelling

Study iconic shots (see examples from the ASC's list of "100 Milestone Films for 20th Century Cinematography")

Volunteer to work on student films at local colleges or universities

Writing about Cinematography on their own blog or website

Podcasting or posting video reviews about Cinematography on their own channel
Aspiring visual artists who want to pursue a new passion for Cinematography can learn a lot of the basics online. For instance, students can learn through online courses or tutorials. Short-term workshops or even higher education can provide a framework to level up to more advanced skills or techniques. Students can also learn from professional Cinematographers and Filmmakers.
Cinematography Tools for Beginners 
Cinematographers cover a lot of ground on a production, and there are a number of tools that they need. In our experience, here are the basic cinematography tools that some Cinematographers use.
 Storyboards
A storyboard is the blueprint for a film or television show. Directors and Cinematographers use storyboards to outline and map out their vision for a film using images and notes.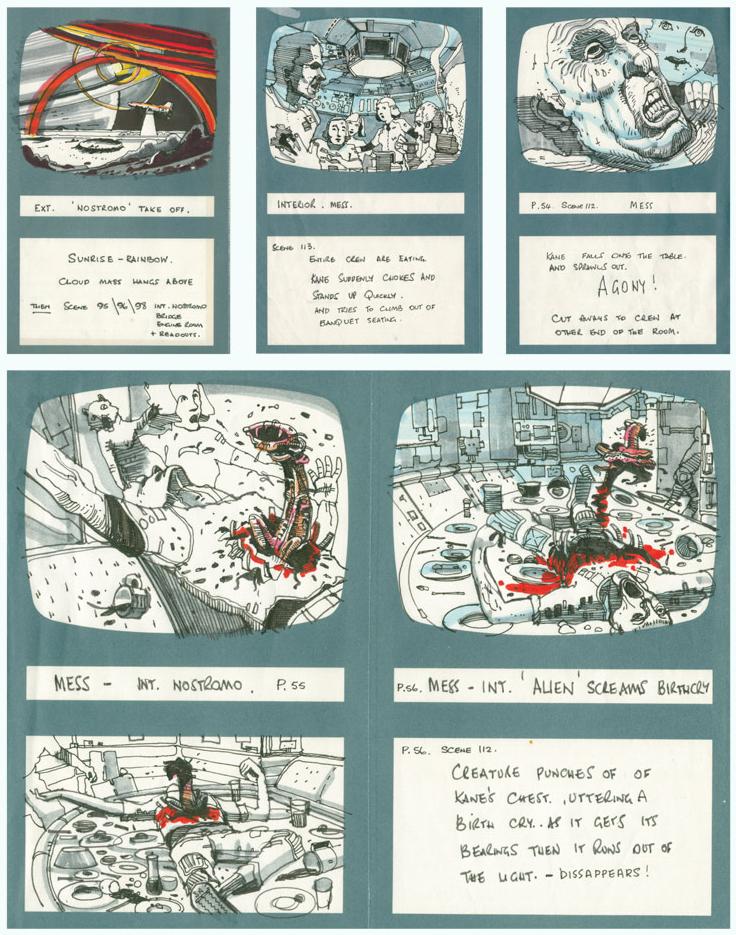 Similar to a writer, Cinematographers use outlines to plan their shots, framing, angles, and more.
Shot Lists 
A shot list includes every shot of a film, television show or webisode. It also includes other essential details for the camera and lighting crew, such as:
The scene and shot numbers

The location of the scene

The subject of the scene, such as the characters involved

A brief description of the shot

The size and angle of the shot
Cinematographers use shot lists throughout production, and are a vital resource during a project.
DSLR Camera
There are a range of available Digital Single-Lens Reflex (DSLR) cameras to choose from that range in quality and price. When choosing a camera, some considerations to make include:
Sensor Size

Features

Size/Weight

Resolution

Monitor size

Maximum ISO sensitivity

Range of available lenses that will fit this camera
For beginners who aren't ready to buy a camera, there are options to rent. 
Light Meter
There are a few different types of light meters. On set, Cinematographers often use an incident light meter. This is the most accurate and important tool to maintain consistent exposure within a scene. A spot meter can also be useful, as it can measure reflected light in a very specific area of the set. Some meters combine both an incident and a spot meter in one model, which can also be convenient.
Smartphone with Cinematography Apps 
For Cinematographers using a smartphone, there are a lot of apps dedicated to supporting the craft. These include everything from technical calculators to sun-path tracking to viewfinders and more. A few of the best apps available are:
Artemis Director's Viewfinder

pCAM Film+Digital

AJA DataCalc

Helios Sun and Moon Position Calculator

Shot Lister

The Grip App

Digital Cinema Pocket Guides
Gel Roll with Different Cuts of Gels 
Cinematographers are always looking for different ways to shape, control, and modify light. By using gels, you can create different colors in lighting design. These can range from strong blasts of saturated color to subtle variations that add depth and realism to a scene.
Cinematographers can also use different types of diffusion to soften the quality of light, spreading and softening it to wrap around the subject. Some diffusion is very light and just takes the edge off of a hard source. Heavier diffusion materials will soften the source even further.
You can purchase gels and diffusion in small sheets or as a longer roll. Longer rolls are usually 4′ wide, which can be cut into smaller pieces as needed (a box cutter is handy for this). When cutting gels, use a permanent marker to label each piece. You should label the pieces with the name and strength of the gel for later reference.
These pieces or "cuts" can often be reused.  A gel roll can be useful to store all of these cuts so they are ready to go for future projects.
Ditty Bag
Crew members operating under the guidance of a Cinematographer use ditty bags to carry everyday cinematography tools. These tools may include anything from a light meter to grip gloves. There is no "right" ditty bag to buy, but generally, bags with a variety of large and small pockets work well.
A few items that the NYFA Cinematography faculty recommend keeping in a durable ditty bag include:
Light Meter

Smartphone with Cinematography Apps (such as technical calculators, sun-path tracking, viewfinders, etc.)

DSLR Camera

Gel roll with different cuts of gels and diffusion
The contents of a ditty bag will also vary based on the department.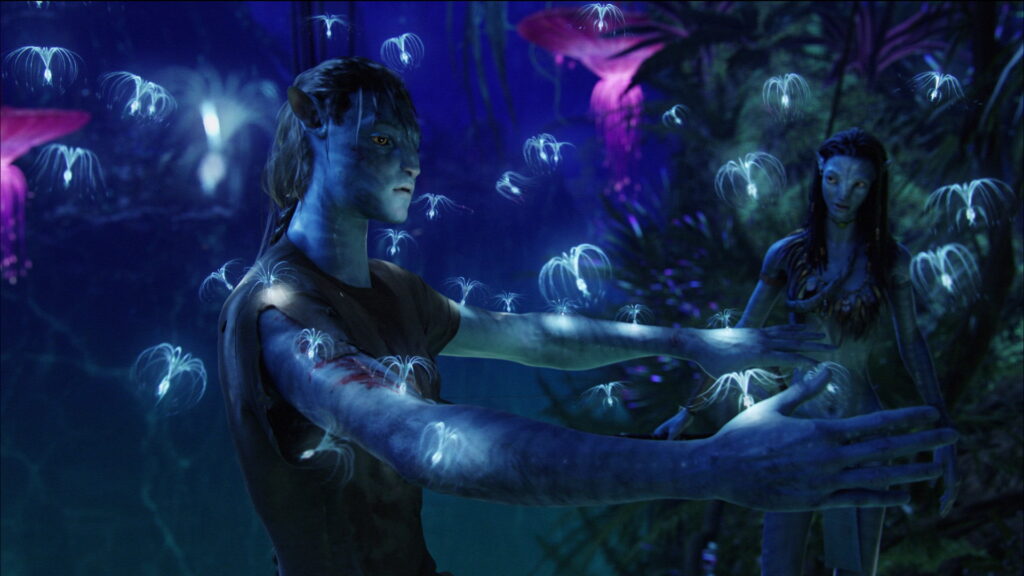 Must-Know Techniques and Methods
Cinematography is an exciting, evolving field, and Cinematographers continue to find new ways to tell engaging stories. In addition to mastering traditional techniques, many use new technology to tell highly imaginative stories and build new worlds.
Emerging Cinematographers can experiment with new technology and tools, including:
Drone Cinematography
Aerial cinematography, or shots taken on a drone or similar vehicle, has become a significant trend in Cinematography. For Cinematographers who wish to get sky-high views, with the use of a drone, it's easy to get started in aerial cinematography. Although many have a high price tag, cheaper options are becoming available as the method becomes more popular.
There are a lot of different types of drone shots, which can all be used for chase scenes, birds-eye view, establishing shots, war scenes, and more.
There are a number of shots that Cinematographers can learn to execute. A great example is a crane shot, or a shot that uses a film crane. Crane shots used in famous scenes range from the massive Titanic set in James Cameron's 1997 film to the wounded soldiers in Gone with the Wind (1939). A crane shot can be helpful in establishing a scene, building tension, and more.
Film cranes are powerful tools that create impressive shots. However, they are also large, complex and potentially dangerous pieces of equipment. To operate one safely, a great deal of training and a full crew is required.
Natural Lighting
Cinematographers often face the challenge of creating lighting that looks realistic, and immerses the audience in the world of a harsh or unvarnished story. Sometimes this will be achieved using traditional lights to create light sources that feel motivated within the reality of the scene. The effect appears to be realistic (sunlight through a window, a bedside lamp, etc.). However, the illumination is actually provided by film lights that are positioned and controlled.
Cinematographers may also choose to use natural or "available" light. This allows them to work with the lighting conditions that exist in the location. Films such as Tree of Life (2011), Dallas Buyers Club (2013), and others take this realism to another level. In these films, Filmmakers restricted the available tools while embracing the subtle variations and details of the actual sources.
When working with available light, Cinematographers can use sun-tracking software. This software helps them plan ahead and anticipate the path of the sun throughout the shooting day. This way, they can schedule specific shots at the best time.
When Cinematographers anticipate changes in light, they can maintain a consistent look for each scene. This helps them find ways to get shots that cut together with effective lighting continuity.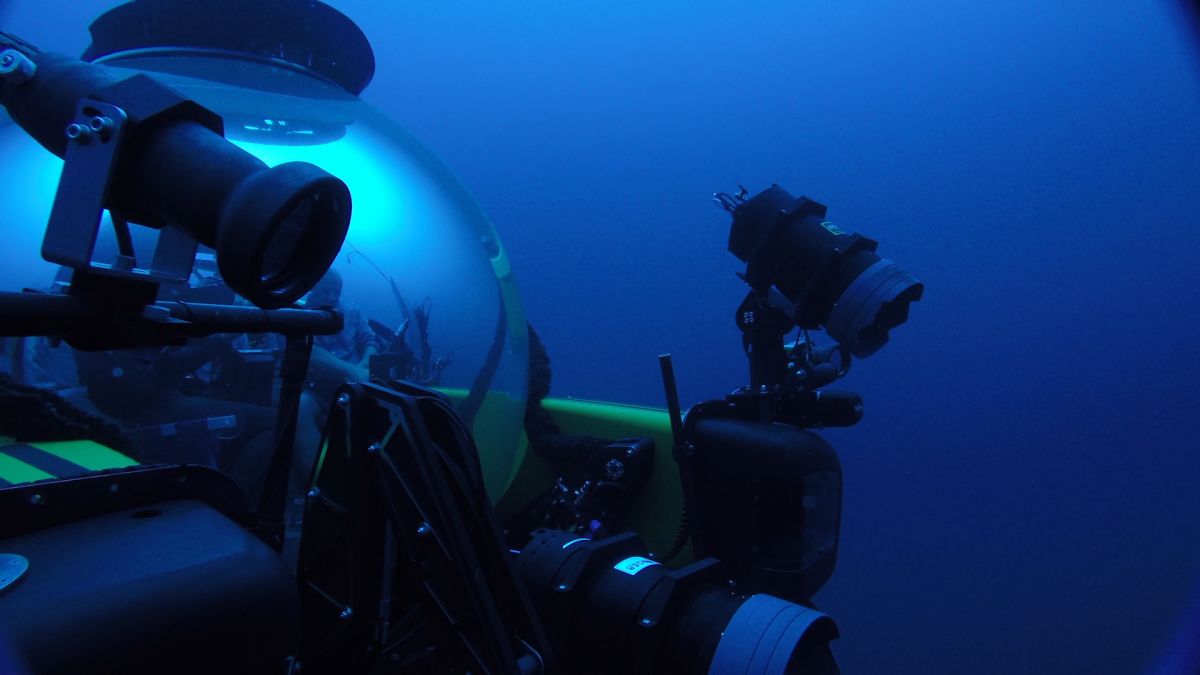 Underwater Cinematography
Over the years, underwater Cinematography has been used in films from The Graduate (1967) to Splash (1984) to Alien: Resurrection (1997). It is also used in many documentary and nature films, television shows, and even music videos. To achieve challenging underwater shots, Cinematographers work with special crew members. For instance, underwater camera operators and professional stunt divers can capture these unforgettable scenes.
Creating Your First Cinematography Reel
A cinematography reel is a short compilation of your best work as a Cinematographer. A reel should include shots that successfully showcase visual storytelling skills, such as:
An aspiring Cinematographer's best compositions

Different styles of lighting and different times of day

The ability to move the camera
An aspiring Cinematographer should concentrate on creating one reel that shows the range of their skill. However, without substantial experience, it may be difficult to have a lot of examples to choose from. To build up experience, aspiring visual storytellers can create their own opportunities by:
Creating their own short 3-5 minute films and getting critique from peers

Creating a photography series or visual essay using a digital or manual camera

Collaborating with local businesses, artists, musicians, bloggers as the Cinematographer create projects

Shooting for aspiring Directors, Filmmakers, Screenwriters on independent films 
If you want to pursue creative goals in a specific genre, it may be useful to tweak your reel. For example, a reel can be edited to feature drama, horror or comedy clips. As you get more experience, your reel can evolve. Cinematography reels will should be updated to feature new work.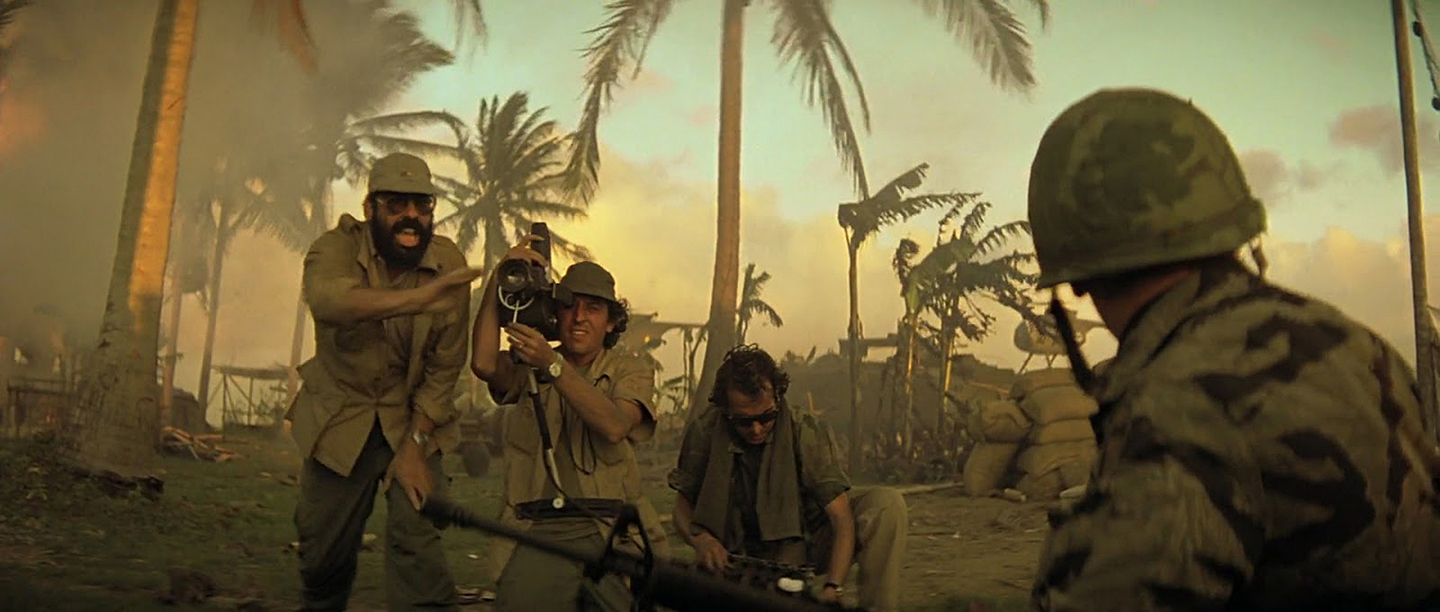 The Best Cinematography in Movies and Why They're Great
A great way to start learning Cinematography is from the pros. From There Will Be Blood (2017) to Slumdog Millionaire (2008), there are many great examples of Cinematography in movies, television, and new media. Aspiring Cinematographers can study and watch these films to learn more about lighting, shots, color, and more.
Birdman
Cinematographer Emmanuel Lubezki used camera tricks and several long shots to make the award-winning Birdman (2014) feel like a single take. Lubezki practiced for the film by building a similar set and blocking out shots, which helped the production team determine how to hide transitions and where to place actors.
Breaking the Waves
We asked Piero Basso, AIC-IMAGO and NYFA Cinematography Chair, about his favorite films. In addition to Paris, Texas (1984) and The Conformist (1970), he also discussed his appreciation for Breaking the Waves (1996).
"I have a deep sentiment of admiration and gratitude for Breaking the Waves," Piero said.
"It has taught me how Cinematography doesn't require that the aesthetic quality of the images must be preserved at all costs and instead showed me how a story can be told with gritty, unperfect and dirty images if this style fits the story."
Life of Pi
Life of Pi (2012) used advanced special effects shots and photography to create it's award-winning Cinematography. Due to the importance of water in the film, Director Ang Lee and Cinematographer Claudio Miranda worked together to create realistic looking water and natural light. They even constructed a self-generating wave tank built around their lighting needs.
Pan's Labyrinth
In the eerie fantasy film Pan's Labyrinth (2006), Cinematographer Guillermo Navarro and Director Guillermo del Toro worked together to balance light and dark. A lot of the filming was done during the day to capture the night scenes, as darker locations, such as a forest, would be difficult to light artificially. 
While these films can inspire aspiring Cinematographers, many of the techniques are extremely advanced, and achievable after years of practice and experience behind the camera.
Famous Cinematographers: Tips from the Professionals
Experienced Cinematographers have a wealth of experience to share. From working with Directors to making choices about lighting, here are some great tips from the professionals.
Anthony B. Richmond
Anthony B. Richmond, BAFTA-Winner, and NYFA Los Angeles' Cinematography Chair, is known for his role as Director of Photography for films such as Men Of Honor (2000), Someone Like You (2001), Legally Blonde (2001),  Shade (2003), Just Friends (2005), Good Luck Chuck (2007), The Comebacks (2007), and more. Richmond is also an accomplished member of the Academy Motion Picture Arts & Sciences (A.M.P.A.S), British Academy of Film & Television Arts (B.A.F.T.A), American Society of Cinematographers (A.S.C), and British Society of Cinematographers (B.S.C).
He spoke with NYFA's Creative Director of Filmmaking and Cinematography, Liz Hinlein, for our 20/20 Series about collaborating with Directors.
"A director is going to choose someone who will have their back and who they can collaborate with," Richmond said. "You have to be understanding, there can only be one captain of the ship (the director), so you need to be okay with that." 
Ellen Kuras
Ellen Kuras, Director of Photography on films like Eternal Sunshine of the Spotless Mind (2004) and Away We Go (2009), spoke about the creation of a film's visual story.
"I've always been very opinionated about blocking, for example, which is essentially how the actors move around in the set. That's something you probably wouldn't think about. How does this character walk into the room? What's the point of view of the camera? Is the camera over his shoulder, or is it on the other side of the room, watching him?"
Roger Deakins
Oscar winner Roger Deakins, known for his work on acclaimed films such as The Shawshank Redemption (1994), Fargo (1996), The Big Lebowski (1998), A Beautiful Mind (2001), No Country for Old Men (2007), and Blade Runner 2049 (2017), explained in an interview with NPR why he prefers simplicity in cinematography.
"I like using natural sources," Deakins said. "I like images to look natural — as though somebody sitting in a room by a lamp is being lit by that lamp."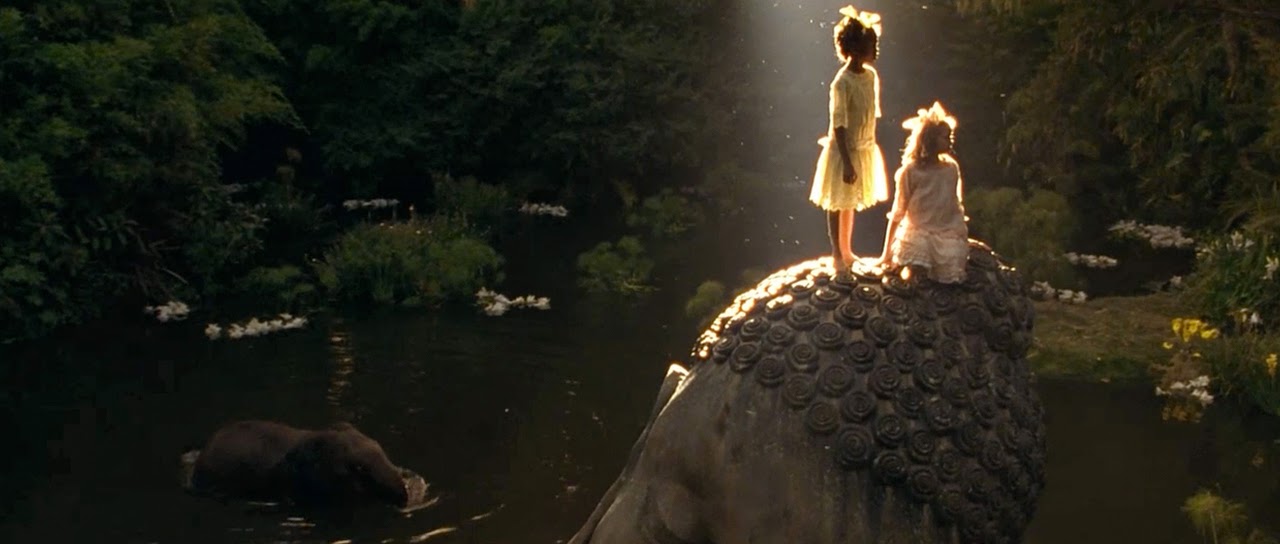 Emmanuel Lubezki 
Emmanuel Lubezki is known for films like The Birdcage (1996), The Tree of Life (2011), Gravity (2013), Birdman (2014), and The Revenant (2016).  In an interview with Indiewire, Lubezki described his experience working on Song to Song (2017), originally titled Weightless, where Director Terrence Malick encouraged him to show up on set without a plan. 
"It was incredibly exciting to not know what we were going to do, but knowing that we wanted to find something great," said Lubezki. "I didn't know who the characters were and how they were related. You start shooting though, and you start to understand their connections and the arcs of their stories. It was almost like watching the movie as you were shooting it."
Ari Wagner
Ari Wagner, Cinematographer for Zola (2020), discussed her experience working on The Power of the Dog (2021) in a recent interview, describing what she calls as a "set of values" she created with Director Jane Campion.
"I usually love creating quite specific visual rules for films, but for this project I'd say what we landed on would be better described as a set of values – unadorned, deliberate, non-judgmental photography, no emotionally-manipulative camera moves, no shots that were trying to convince an audience about anything," Wagner said. "Shots that could show a character feeling something without telling a viewer what they should feel about it."
Top Organizations 
Many professional Cinematographers join prestigious organizations all over the world, many within the International Federation of Cinematographers (IMAGO).
These include: 
American Society of Cinematographers (ASC)
Australian Society of Cinematographers (ACS)
British Society of Cinematographers (BSC)
French Society of Cinematographers (AFC)
Italian Society of Cinematographers (AIC)
Polish Society of Cinematographers (PSC)
As a professional organization with members from around the world, IMAGO represents the interests and goals of all Cinematographers. 
Another great resource for aspiring Cinematographers is The International Cinematographer's Guild, or the  union that represents cinematographers. Also known as "Local 600" which is the local that represents the camera department, Cinematographers must qualify to join the union by earning a certain number of days working professionally on independent or non-union productions. They must also pay an entrance fee to join. 
Joining the union is a goal that many young cinematographers and other crew members strive for, as it represents an opportunity to work on bigger productions, and a chance to earn higher rates than non-union jobs.  They also work to ensure safety standards on set, such as mandatory safety training for union members.
Cinematography Resources
For Cinematographers looking to stay updated on the latest news and events, there are many trusted Cinematography resources available. These resources include websites and publications, which offer up-to-date information about new film and television releases, interviews with professionals, industry events, festivals, as well as product news and reviews on technology and equipment. 
A few of the best publications include:

In addition to traditional media, there are active Cinematography communities on Reddit, as well as forums, including Cinematography.net.
The Art and Craft of Cinematography 
Cinematography is an artistic, exciting field that challenges visual storytellers to build advanced creative and technical skills. While there are many paths to pursue cinematography, to master the craft, it's essential to work hard, dedicate yourself to the field, and persevere.
by nyfa