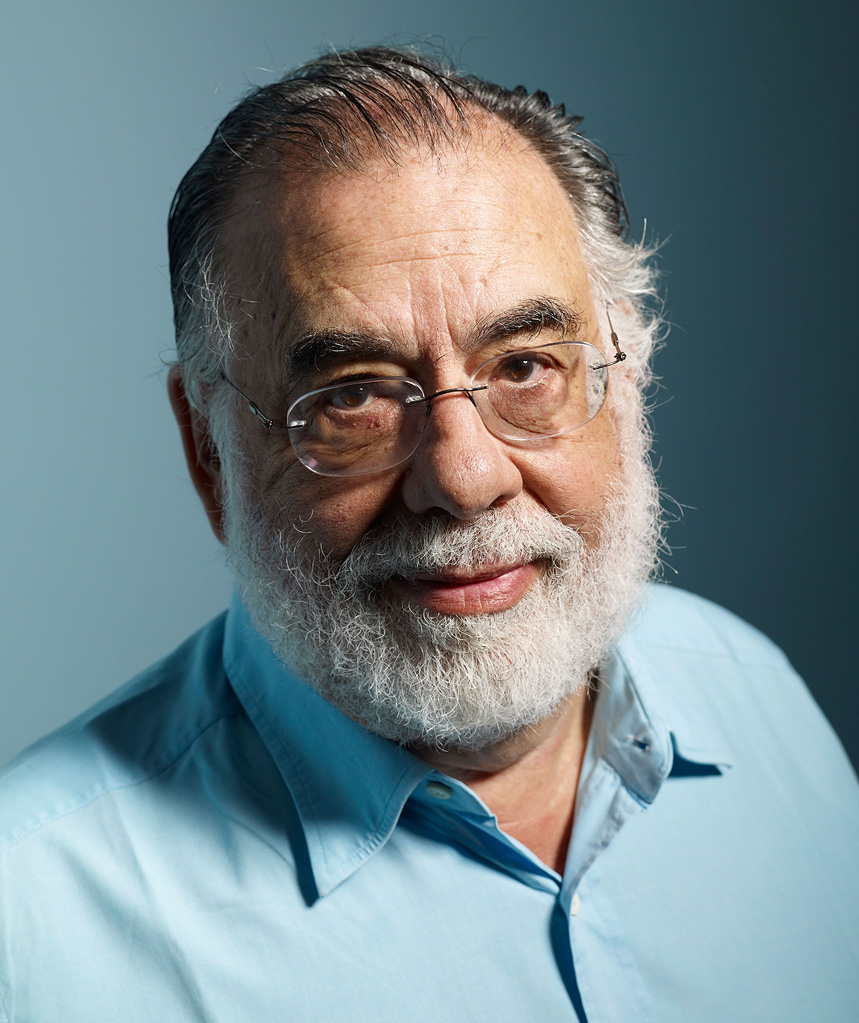 Name: Francis Ford Coppola
Essential DVDs: The Godfather (1972), The Conversation (1974), The Godfather: Part II (1974), Apocalypse Now (1979), Tucker: The Man and His Dream (1988), The Godfather: Part III (1990)
Oscars: Best Screenplay (Patton, 1971); Best Adapted Screenplay, Best Director, Best Picture (The Godfather, 1973); Best Adapted Screenplay, Best Director, Best Picture, (The Godfather Part II, 1975)
In His Own Words: "We had access to too much money, too much equipment, and little by little we went insane."
Age 35, Francis Ford Coppola departed the 1974 Academy Awards clutching statuettes for Best Picture, Best Director and Best Adapted Screenplay, a place in film history assured. At the forefront of a precocious pack of film school auteurs — Scorsese, Bogdanovich and Lucas were his acolytes — Coppola had just directed three back-to-back classics: the elegant and epochal The Godfather (which, at the time, became the biggest grossing film in history); taut post-Watergate paranoia trip The Conversation; and the sublimely orchestrated sequel The Godfather Part II. His next film, the feverish Vietnam fable Apocalypse Now, would apply indelible gloss to his entry in Hollywood's pantheon.
Come 1992, and the director/producer was filing for his third bankruptcy, a golden seventies having been sullied by a disastrously leaden eighties. High-budget follies One From The Heart and The Cotton Club had destroyed his bank balance and ruptured his once watertight credibility. Whether it was the ravages of battling executives, egos and the elements during the five-year making of Apocalypse Now, or the obsessional — many would say megalomaniac — quest to carve out his own empire with the ill-fated studio-cum-artistic-haven American Zoetrope, Coppola was never the same director once the seventies drew to a close.
But those four consecutive era-defining classics alone staked his claim for greatness. They combined majestic productions with themes that underpinned the post-war American experience: immigration (Coppola was the son of Italian migrants); family in a baby-boomer nation; political corruption following Watergate; and the war in Vietnam. Coppola stands as a cornerstone of Hollywood's sadly short-lived seventies golden age.
by nyfa