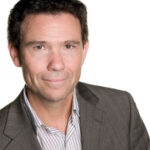 Q: How do I know if I can succeed as a professional Musical Theatre performer?
MO: As anyone will tell you, there are simply no formulas or guarantees in the theatre profession. However, there are a number of things a young person must have if they are to have a fighting chance at success. First, they must have passion or what sometimes is called, drive. There simply must be a burning desire to propel you through the many stages of development that will need to occur. Secondly, you must have innate musicality. There are all types of voices and all types of vocal ranges that are useful and successful in the musical theatre world. However, without a natural sense of rhythm and an ear for pitch and the ability to retain melodies, the chance of success is greatly diminished. Finally, you must have quality training in all three of the disciplines of the musical theatre: acting, singing, and dance.
Q: How can I get the most out of my musical theatre training at the New York Film Academy?
MO: The simple answer to that question is to show up consistently, each and every day, with determination, focus, willingness to learn, and the courage to endure the tough days. However, there are other more specific strategies that work: ask questions whenever you truly have one, consult often with teachers to insure you are making progress, keep a journal to record insights and class assignments, always be sure to prepare and to do your homework so your class time will be of true value. Finally, stay healthy!
Q: How do I stay healthy?
MO: For a performer your body is your instrument. Unlike other professions where you are able to tune and polish and even repair your instrument, the performer uses the organism itself. Therefore, like a master musician taking great care of their extremely valuable violin, you must do the same. It is a well-known fact that smoking has a detrimental effect on the voice and can diminish breath capacity and physical stamina. Drinking alcohol as well as speaking at maximum volume in loud bars can harm the vocal folds. Rest and relaxation is an important counterpoint to the demands of a conservatory training program so meditation, yoga, tai chi, massage, long walks, and other similar methods are very helpful to ease the stress factors that can reduce the effectiveness of the immune system. Drink mostly water and eat fresh, well-balanced foods. If you want to compete with the best you must give your body, your instrument, every advantage.
Q: What are the essential first steps to break into the musical theatre profession?
MO: In addition to the aforementioned, it is important to get really good at auditioning. In fact, to really succeed you must adopt auditioning as a lifestyle. Our program has many opportunities to learn the process of auditioning, however the reality is that you only really get good at it by doing it. Another essential step is to create and develop your musical theatre "book." This is your personal songbook with your "go to" songs for any possible audition requirement. By having this resource in one single binder you are able to access music quickly and be ready to share your talent at a moment's notice.
Finally, it is essential to network. Today's social media platforms make this much easier than in years past. Your classmates, your professional contacts, your teachers, friends and family all are part of your support system. Employment in our business is of course a result of skill, talent, preparation, and timing. It is also a by-product of professional trust. You need to become that company member who is always reliable, emotionally resilient, and generous with your talent. People respond to that spirit and when it comes to casting and hiring for a role, those personal qualities become part of the decision-making process.
Q: Who do you consider the most influential artists in your field?
MO: Personally, I would select composer and lyricist Stephen Sondheim as the musical theatre artist whose work has had the most influence to date. He almost single handedly propelled the American musical theatre into a level of sophistication and storytelling that has nearly become its own genre. In his mid twenties he wrote lyrics for the musicals West Side Story and Gypsy. He went on to compose and write lyrics for a wide range of successful hits such as: A Funny Thing Happened On The Way to the Forum, Follies, Company, A Little Night Music, Sweeney Todd, Sunday In the Park With George, and Into the Woods.
Q: What is the most valuable lesson you've learned in your career?
MO: I think the most valuable lesson I have learned, and it is a lesson that took time to actually sink in and take root, a lesson that can be applied to all walks of life but is particularly important for artists and people in the performing arts: A career is not vertical, its horizontal. In other words, if you constantly think of your accomplishments and your career path as a vertical climb, you will inevitably feel dry spells and failures as a "falling" action. However, if you perceive your progress as horizontal, you know that there are times along the pathway of life when you are in a magnificent garden and you are well fed. However, there will also be times when you are in the flat plains or the desert badlands. In this model, you know to keep going forward, to simply put one foot in front of the other, and eventually you will arrive at the next oasis, the next great feast.
Q: What are the essential first steps for breaking into the musical theatre field after training in the program at NYFA?
MO: Again, I will repeat that there are no formulas. Nevertheless, the most obvious and essential steps you need are the following: you must have a good headshot and resume put together, a strong audition package which includes a handful of songs broken down into 16 bar cuts, several strong monologues, highlights from any NYFA filmed projects including the movie musical, and the deep drive to attend as many auditions and to become involved in as many projects as you can. Once you begin to develop "street cred", which is the recognition of your talent and your personal integrity among your peers and friends, you have a chance that the industry casting agents will take notice and help to open the doors that will nourish your growth.
by nyfa