Learning how to be a filmmaker isn't just applicable to being a film director, writer, or working on a film set, it's also about how you can tell a story and communicate with others. For NYFA Filmmaking alum Raquel Bordin, her skills she has developed over the years, coupled with her knowledge of the film industry, have equipped her with a successful career in film marketing and even starting her own company, Archetype Films.
From big-budget films like Avengers: Infinity War and It, to smaller films that have made a big splash like Ready or Not, Bordin has had a hand in creating how audiences are presented with a proof of concept or a teaser of what a film will bring prior to its release and when it's ready for home viewing. 
NYFA caught up with the Filmmaking alum to ask her more about her career in branded content, her past film screening at Cannes, and more about her experience at NYFA coming from Brazil.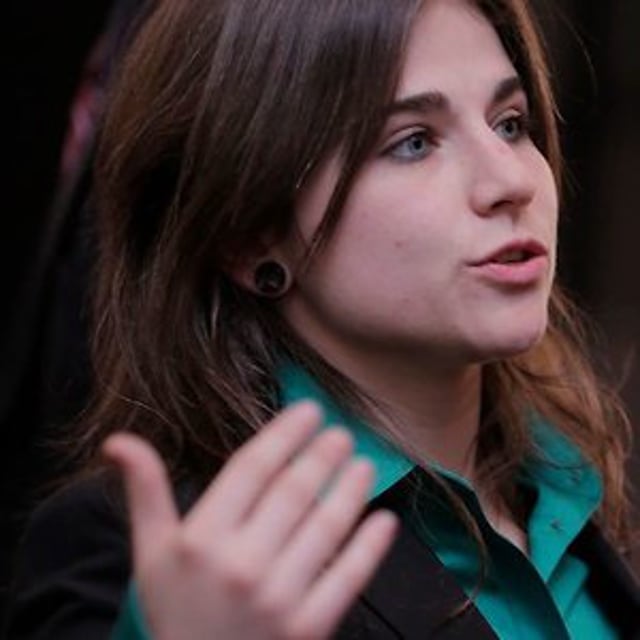 New York Film Academy (NYFA): What first got you interested in filmmaking?
Raquel Bordin (RB): I have always been a person with a voice and I always thought that the most efficient way to communicate and show people a different point of view, was through the art of storytelling. Make people think and question things that they have never before.
NYFA: What made you want to come to NYFA?
RB: NYFA was always a dream school for me. I have lots of art formation, and I have built a Very artistic way of looking at life, but I didn't know how to use the filmmaking tools to do it. The school gave me the hands-on experience that I needed in my repertoire.
View this post on Instagram
NYFA: Do you have any advice for any incoming students?
RB: I think the biggest advice I can give is: nobody is gonna make your dreams come true other than yourself. It's all about dedication and hard work. If you don't go knocking on doors, even if they are closed, nobody will open them for you. Focus is very important in a such competitive industry, and you need to be confident in your own skin. No idea is a bad idea; remember that one day someone said in a meeting "what about a tornado of sharks?," and here we are with the Sharknado franchise. 
NYFA: Your thesis film Tip Toe was a critical success. What did it feel like to have your film recognized and even having it shown at Cannes Film Festival?
RB: It was an honor to have my first little short receive so much recognition. Even though I wasn't totally happy with the movie due to some problems, I felt that I was able to accomplish what I came here for and to be able to become someone in this industry. It worked as an incentive to keep on going. 
NYFA: You've worked on branded content for some big-name films from It to Avengers: Infinity War. For those unfamiliar, what is branded content and what was it like to get to work on projects like that where you have to work closely with top film studios?
RB: So branded content is the content we make to promote the movie. It's like marketing packages that I have been designing along with some producers on how we are going to sell the film. I have done that for A LOT of films, and it's amazing because we are able to watch the films even before they come out in the theaters.
I always apply for this type of job and sometimes I get the honor to make these packages. Prior to this, I worked for Google for two years which helped me a lot in understanding how we are able to capture an audience's attention and seek our product.
NYFA: Do you have any upcoming projects you'd like to share?
RB: For now I'm focused on working with these big studios, and I have lots of new things going on in that department but, for now, I can't speak about it due to NDA contracts.
New York Film Academy wishes Filmmaking alum Raquel Bordin all the best on her upcoming studio projects and looks forward to seeing branded content created by the Bordin for some of the entertainment industry's top films in the future. 
by nyfa