Author: Mark Sawicki, Co-Chair, Animation Department, New York Film Academy Los Angeles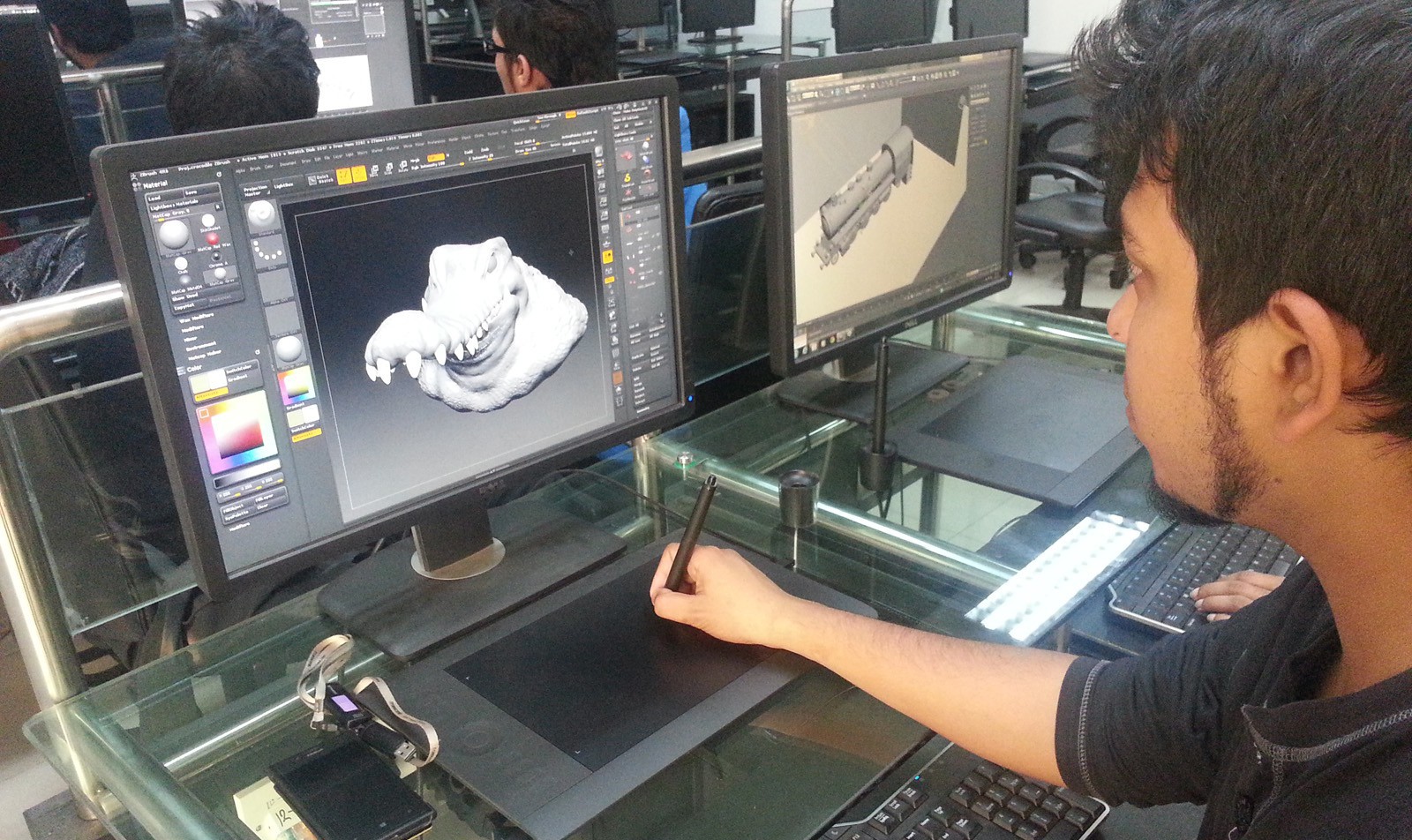 Q. What will I learn in the Animation BFA program?
A. The full program will take you through drawing classes, sculpting classes, an introduction to 2D software like Photoshop, After Effects and Nuke and 3D software like Maya and ZBrush. You will also use editing software like Premier. After the software introductions, you will learn to build animation 3D environments and design characters. You will texture and light environments and compare real world lighting to computer-generated (CG) lighting. You will learn to rig and animate your characters and create short movies. Meanwhile, all of your work will contribute to your portfolio and demo reel so that you will have material to show prospective employers.
Q. Do I have to draw well to get work in animation?
A. It depends on what area of animation you are interested in. If you like character design or environmental design, it would help be able to draw well. Knowledge of anatomy is very desirable for character design. An understanding of perspective and how to use it is important in figure drawing and environmental sketches. But if you have an aptitude for software and are technically minded, you could focus on model building (objects or characters) or rigging the skeletons of the characters. You could also create visuals like particle effects used for sand (The Mummy) or fireworks. There are also effects needed for hair and cloth dynamics. There is more to animation than feature movies, like Toy Story. Animation software is also used for pre-production planning and visual effects in movies, like Gravity and World War Z.
Q. What if I'm not sure I want to commit to the full BFA program? Is there a way to take short courses to see what I like the most?
A. In Los Angeles, we offer a 4-week crash course that teaches you how to create a short animated movie. There is also a 1-year program that is very intensive. You should come away with portfolio additions and demo reel material.
Q. How many different job roles are there in 3D animation?
A. In feature animation, take a look at the end credits for an idea of all the job roles. Just to get you started, here is an initial list:
Designer – character
Designer – visual effects
Designer – layout/storyboards/animatics/pre-visualization
Matte painting
Character animation – full figure
Character animation – facial
Crowd/herd/flock animation
Effects animation – natural (fire, water, ice, snow, wind, etc.)
Effects animation – supernatural (magical powers, destructive effects, space/cosmic effects, etc.)
Environmental modeler
Vehicle modeler
Character modeler
Texture painting (2D)
CG lighting/rendering
Digital compositing
Technical director – look (surface treatment)
Technical director – character rigging
Technical director – character effects (hair, feathers, cloth, fat, muscles, scales, etc.)
Technical director – visual effects
Technical director – general
Technical director – virtual camera setup
Technical director – pipeline
Stereoscopic layout/artist
Q. How many different job roles are there in movie effects?
A. It depends on the movie. A movie like Gravity is almost 100% CG except for the actors. Different movies will have varying amounts of effects to live action ratios but even the live action scenes will probably be digitally manipulated. Also, unlike feature animation studios that produce just about everything in-house, though, movie productions tend to sub-contract the work out to specialty studios, so you would need to become familiar with the contract studios, like ILM, Weta Digital, Framestore, and Sony Image Works. Very big budget effects movies can sub-contract to so many specialty studios that coordinating and wrangling shots, elements, and data is a major job unto itself. Also, there may be one pre-visualization company that creates the entire movie using 3D animation tools and this becomes the template for all the other effects houses to follow. Because there is more of a mix between CG elements and live action, compositing tends to play a bigger part in the effects, too. This list is compiled using a movie like Iron Man, which has a variety of visual effects (not to be confused with special effects that include pyro techniques and physical devices):
Pre-visualization – modeling, rigging, animating, virtual camera, lighting, effects, editing, sound
Technical director – motion capture
Animation – motion capture clean up
Compositing preparation – rotoscoping, painting, motion tracking, match moving, stabilization
Compositing – green screen
Texture painting/texture scanning
Compositing – crowd duplication
Live action plate coordinator
Technical director – pipeline
CG modeling (final) – vehicles, environment
CG modeling (final) – character
CG lighting, rendering (final)
Stereoscopic layout
Technical director – character rigging
Technical director – visual effects
Q. How do I get the most out of the Animation BFA program?
A. Give your all to each class, even if you think you are not interested in that software or discipline. You never know which skill set might be your entry into your industry of choice. For example, some students might get their start by creating motion graphics for rock videos, commercials or educational videos. Some people get their start in movies doing green screen composites for effects studios that are sub-contractors to movie studios producing high profile, big budget films. Some people get started creating cinematic effects for mobile devices. Keep an open mind and do your best work because, at the very least, you will be adding great looking images to your portfolio.
by nyfa