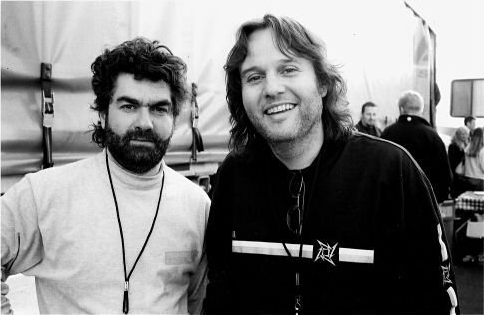 There is sad news in the world of film today, as acclaimed documentary filmmaker Bruce Sinofsky has passed away at the age of 58. As confirmed by his long-time collaborator Joe Berlinger, Sinofsky passed away in his sleep due to long-time complications from diabetes.
The two collaborated on several award-winning and influential films beginning with 1992's Brother's Keeper, which won a Director's Guild Award. 1996 marked the beginning of the Paradise Lost trilogy. The initial film, which the two co-directed, won an Emmy. And the third installment, 2011's Paradise Lost 3: Purgatory, was nominated for an Oscar.
The trilogy followed the story of the West Memphis Three and had a huge impact on the legal system, bringing national attention to the case and attracting several celebrities to get on board the cause. The three innocent men were eventually set free after serving over 18 years in prison.
Music was another passion of Sinofsky. And his most popular work in the field was 2004's Metallica: Some Kind of Monster, which followed the iconic band's most tumultuous years.
He also directed several episodes of Iconoclasts for Sundance, Oprah Presents: Master Class, and most recently Oprah's Master Class: Civil Rights Special which aired in January.
In a statement, Berlinger said:
Bruce's humanity is on every frame of the films that he leaves behind, and words can't express how graced I feel my life has been by having the extraordinary opportunity of being able to say we were partners and, more importantly, best friends.
Sinofsky was also the recipient of a Peabody, an Independent Spirit Award, and several accolades at the Sundance Film Festival.
He will be missed by many, both in and outside the film industry.
by nyfa