It was a great honor for our Broadcast Journalism school to welcome guest lecturer Bob Dotson, who has over 1,500 news stories under his belt as a correspondent for NBC's Today Show. The exclusive event was moderated by New York Film Academy Chair of Broadcast Journalism, Bill Einreinhofer. 
Dotson has found success in the world of journalism over the past few decades, even as new technologies changed every aspect of how news is reported.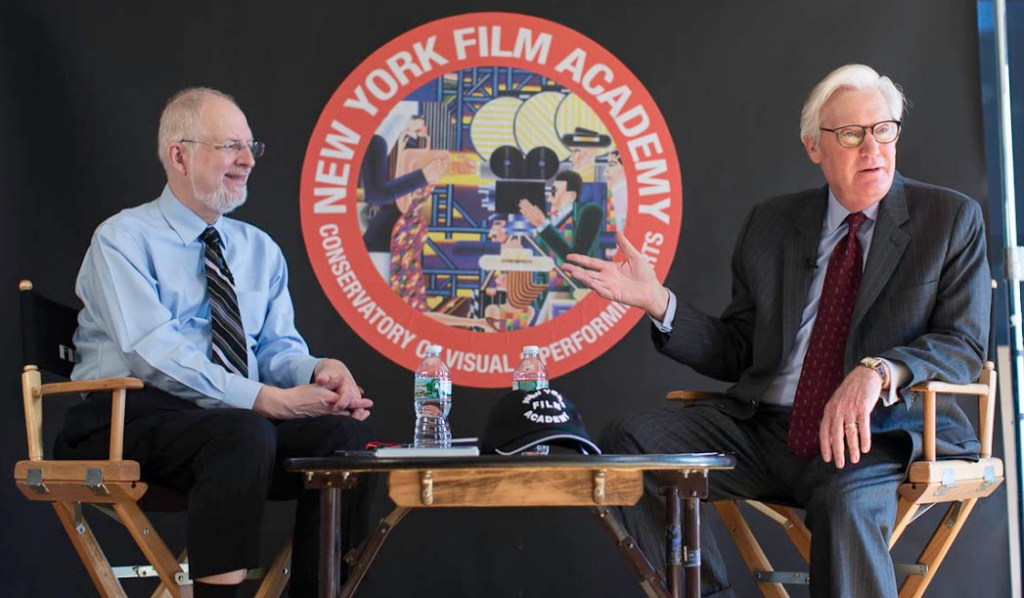 "I try to do stories about seemingly ordinary people, who do something extraordinary," said Dotson. "The people who are just quietly working behind the celebrity mirror."
As an eight time Emmy Award winner and New York Times best-selling author, Dotson was able to chronicle his long career as well as discuss the essence of what makes a good story, and how those stories can best be told.
"It's how you structure your story that's important," stressed Dotson. "Whether you know how to write very well or even if you're still struggling with the visuals or the technical things. And it doesn't make any difference if it's going to be a tweet."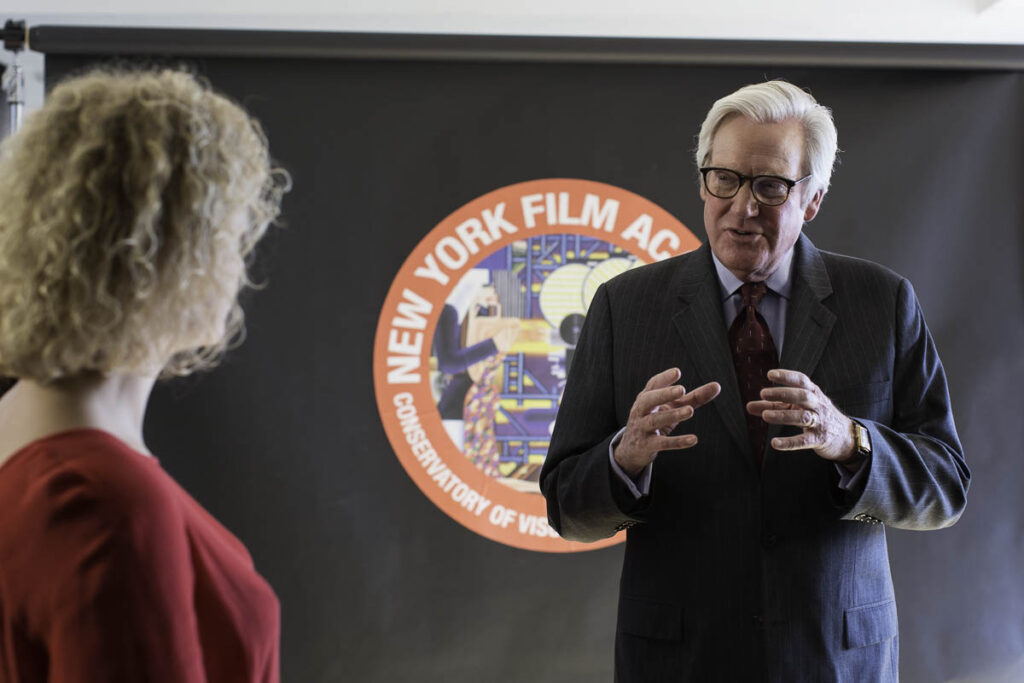 People will come back to you if they like the way its written—they're looking for the best storytellers.
So what are some tips for improving your storytelling skills? Dotson says,"All good storytelling begins with questions. How you ask questions make your stories deeper."
Indeed, the value of pre-production is something to keep in mind when preparing a news stories. Those who are well prepared on their subject will have a much easier time of capturing the essence of their piece and the true heart of the story.
We sincerely thank Bob Dotson for taking the time out to provide our young journalists with invaluable advice.
by nyfa