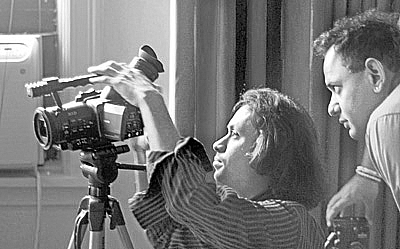 Rohit Gupta is a Mumbai native who came to the United States over 12 years ago. Coming from a family of entrepreneurs, Rohit didn't have "the slightest idea about filmmaking" until he joined the New York Film Academy  for a 4 week film workshop. Realizing his passion for the craft, he extended his stay and enrolled into the one year conservatory program. Rohit was an MBA graduate who came from a family of entrepreneurs. He decided to take his shot in an "unstable" industry and fell in love. The film assignments he was working on for classes became inspiration for later works. Another Day, Another Life was shot in seven hours, edited on his laptop, and completed on a $100 budget. His first feature film Life! Camera Action was shot in ten days with a two member crew on a Panasonic DVX 100. Rohit has claimed that his rounds on the festival circuit, including the Short Films Corner at Cannes, has resulted in over 100 awards and accolades internationally. Talk about independent success on a micro-budget!
As an independent filmmaker, Rohit has compelling views on cultivating an audience and working with financiers to distribute your film. Rohit credits his success to his drive and ambition. He has an optimistic outlook in a field with many pitfalls and setbacks. "There is nothing more or less to it than just doing it now. With pure excitement, love and compassion in your heart, all will fall in place magically." For any aspiring filmmaker, the most important thing is to keep an open mind. He advises current students to think of the possibilities, explore them, and figure out what they ultimately want to do. "The fun is to create something with what resources we have on-hand than worrying about what we don't."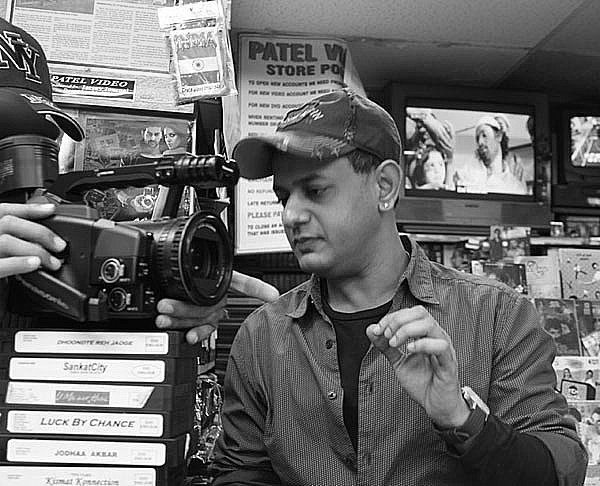 THE AUDIENCE. Speaking with other filmmakers from all over the world, the anxiety is the same. "What is the audience going to like?" Rohit is critical of those who worry too much about the audience's reception of the product–to the point that it affects the process of creating the product. The audience, he says, won't know what they like "until they see it." Some worry too much about audience expectations that there is a choke hold on creativity and productivity. Many aspiring filmmakers say their biggest hurdle is the lack of resources. Rohit believes with technology at our fingerprints, everyone is able to do what they want. Find opportunities everywhere. How you take advantage of the resources at NYFA is solely your initiative in the end. As he says, "No one is to be credited or blamed but yourself."
FINANCIERS AND THE REAL INVESTMENT. "It's not the creativity that needs to chase the finance, it's the other way round!" Don't waste your time with financiers if they don't step up after your first meeting. Never give up your creative control just because someone is investing in your project. Be committed to execution without financial pressure. Unless you do this, you won't know what you like about what you do and why. Only when you feel strongly about the work will your audience connect. This is the definition of success. Asking for advice from those who never made a feature film is a great way of finding reasons for not doing it. Learn from and collaborate with those who've objectively achieved a level of success that you can relate to. There is nothing like being original. If you try to make everybody happy, you will lose yourself. In the end, if you are happy, then everybody around feels the energy and, in turn, feels happy, too. It's just like doing everything else. There is no mantra to it. Learning is a constant phenomenon and the beauty is no amount of learning will ever be enough.
What do you think about Rohit's views? Tell us if you agree or disagree with him on Twitter! And if you want to find out more about the filmmaking program, please request info here!
by nyfa