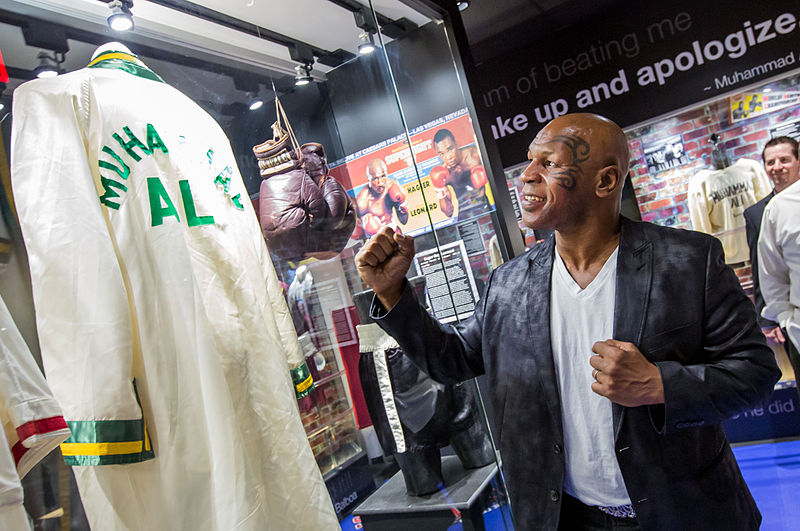 Nearly a year ago, Indiewire reported that Jamie Foxx would take the leading role in a Mike Tyson biopic, penned by Terence Winter. It would seem as though the long-rumored film about the boxing legend will actually be coming to life.
More details about the film project have now been revealed, as Jamie Foxx divulged that he thinks Martin Scorsese will be involved as well.
This all-star lineup has everyone excited, and none of the aforementioned individuals are new to this type of project.
Winter and Scorsese worked together to bring to life The Wolf of Wallstreet, a biopic about the infamous Jordan Belfort. Foxx is also not a newcomer to the biopic genre, as he won an Oscar for his portrayal of Ray Charles in 2004's Ray. 
Foxx has also portrayed athletes in the past, starring as Willie Beaman in Any Given Sunday. This will also mark Scorsese's return to boxing, having directed 1980s Raging Bull, an award-winning biopic about Jake LaMotta. 
With so much star power behind this project, it is sure to be a hit. Speaking of hits, Mike Tyson seems to be pleased with the project's current direction, going as far as asking fans to pick his best knockouts for Jamie Foxx on his official YouTube channel:
https://www.youtube.com/watch?v=T_mnWXhS_es
by nyfa