The New York Film Academy has gathered an award-winning team of industry professionals to produce a mini-documentary series about the neighborhoods of Los Angeles. Three very different people tell us their story and the story of their community. Each episode, told with cinematic flair and shot with the new Sony FS7 camera, will guide the audience on a journey to discover the authenticity and soul of each neighborhood.
Today we shot footage of the Korean musician, SeonJoo Lee. She arrived from South Korea several years ago to attend a language school in Westwood; but three years ago began to feel homesick and moved to Koreatown, a home away from home.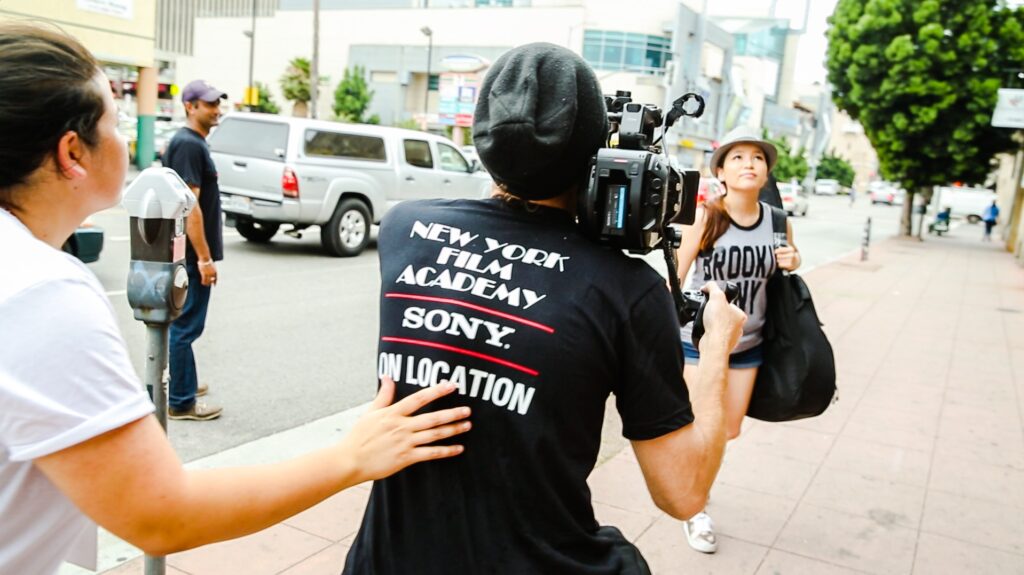 We shot at Chapman Plaza and the City Center, both on 6th Street. We had two cameras filming in order to get the coverage we needed.
"I'm a big fan of the new Sony FS7; it was so portable and user-friendly." The handgrip and arm design provided DP Travis Hoffman with much support to keep the handheld camerawork steady. And he easily switched frame rates from 24fps to 48fps to 60fps.
"The FS7 worked great on so many levels and I couldn't be more pleased with this perfect hybrid between a great run and gun build and studio-designed camera that Sony has produced. What was great with the FS7 is we didn't have to sacrifice image quality for speed. For this I credit the camera's non-modular design and extendable handle with built-in record speed button, adjustable zoom, and other user-customizable functions. I was also a big fan of the EVF/flip up monitor. It had some great customizable controls and easy quick buttons to see peaking, contrast adjustment, and other user functions. The built-in ND's up to 6 stops were very user friendly and helped me control my image quickly and efficiently. It was perfect for the times we were handheld run and gun, grabbing the life of the city but also when it came time for interviews and controlled b-roll with lighting and dolly. I was also extremely impressed with Sony's 4k Super 35mm Single-Chip Exmor CMOS sensor. First off, the new "Slog 3" gamma space was beautiful. I usually rated the camera from 1000-2000 (depending on situation), and was amazed with the 13-14 stops I was pulling out of the image. Not only was the highlight gradation superb but the shadows felt rich and natural and I had no problem capturing noise-free night exteriors with all natural light." – Cinematographer, Travis Hoffman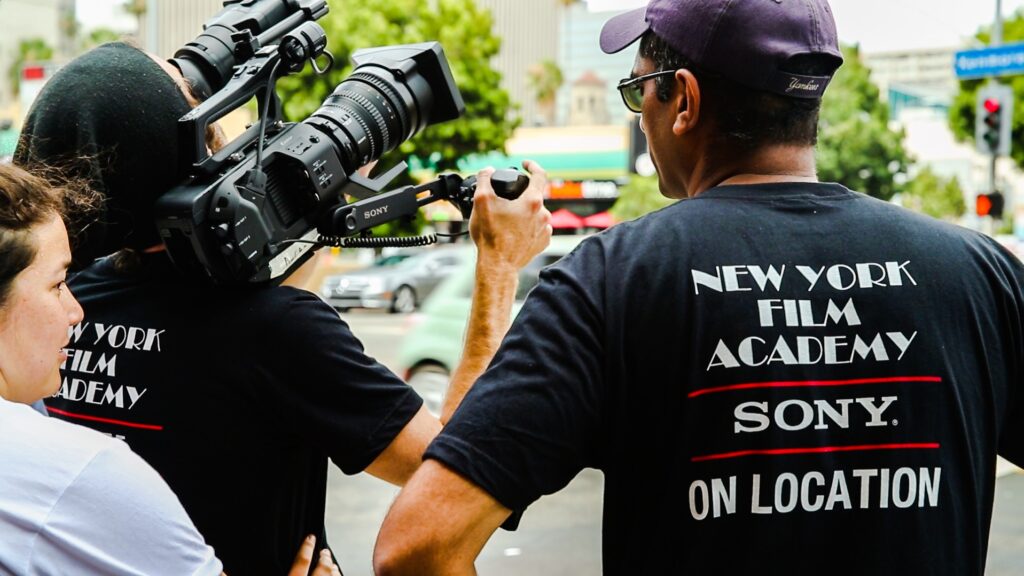 The camera was also a perfect choice for Nick Sivakumaran, the project's director.
"I was able to view the footage whenever I wanted and the thumbnail menu was extremely easy to use. We also shot in some darker alleys of K-town and I was very pleased with the low light performance of this camera. And the 28-135mm zoom lens gave us so many options when framing our shots and truly helped us make our day." – Director, Nick Sivakumaran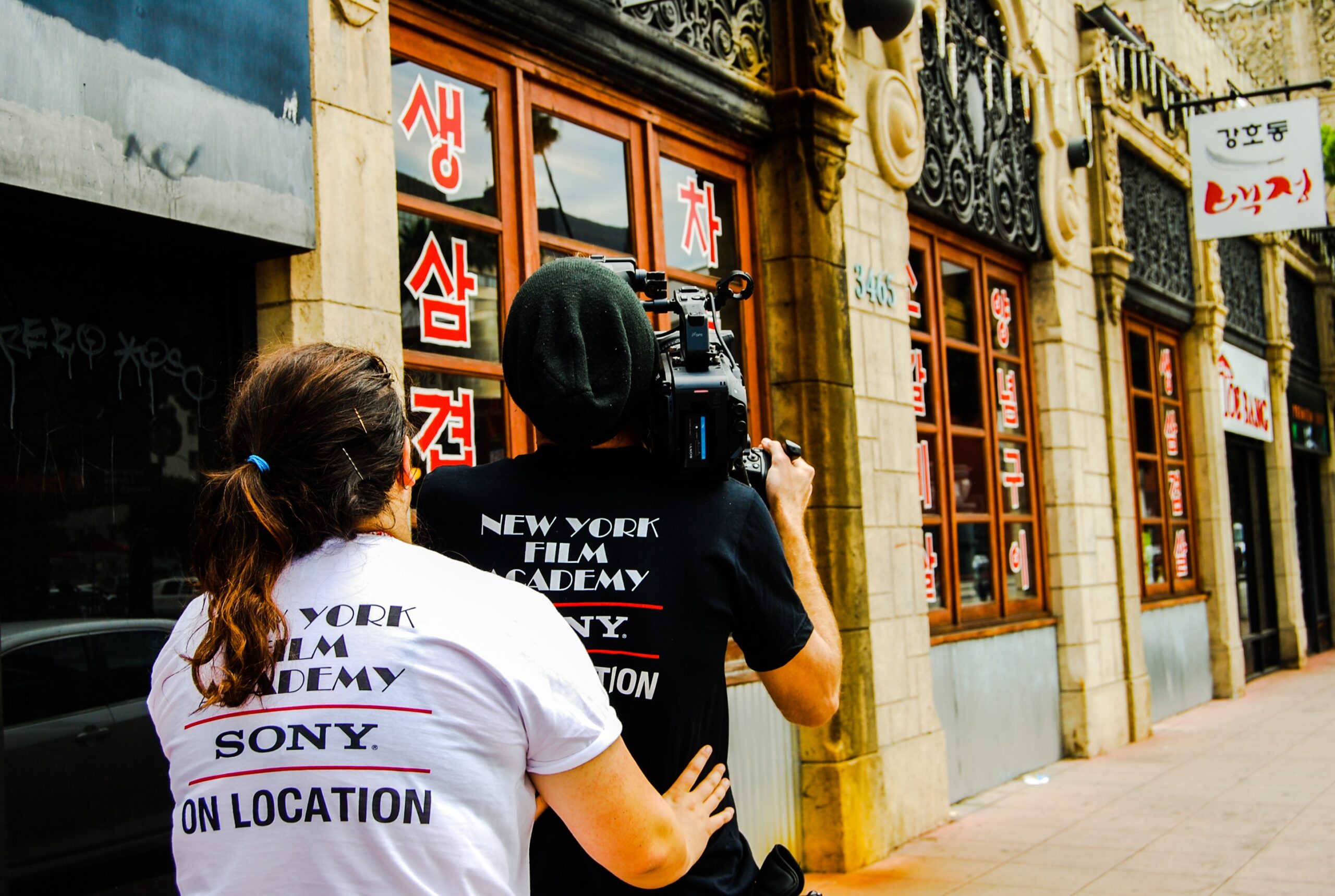 The speed, portability, and image quality were also a boon to the project's producer, Ana Menendez.
"We are extremely excited to be working with the new Sony FS7 camera. It is very production friendly. The footage looks incredible and it is perfect for the concept and vision of this project." – Producer, Ana Menendez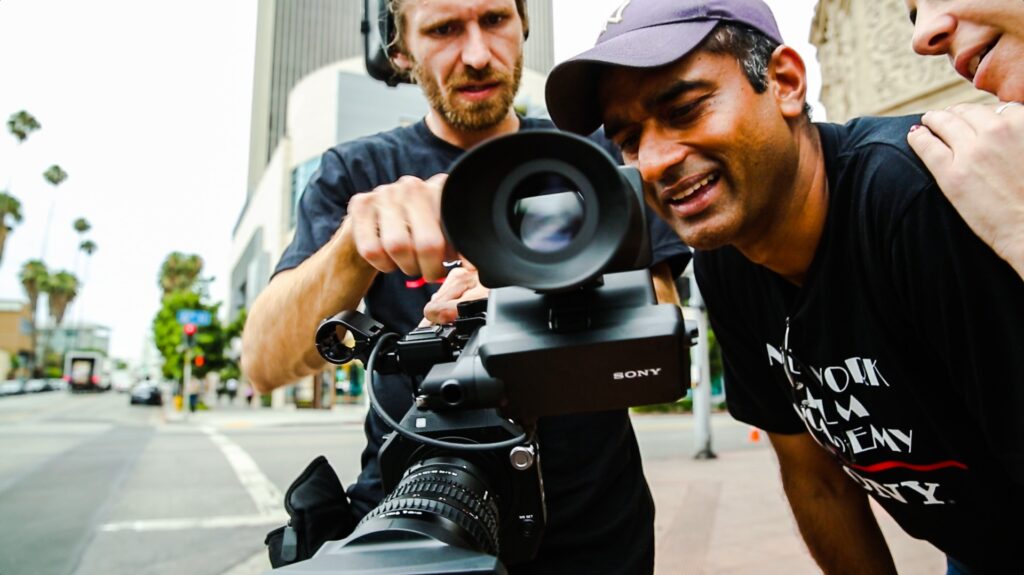 by nyfa