Animation Career Review has named NYFA one of the nation's leading animation schools for the twelfth consecutive year. Nearly two hundred colleges and universities across the United States were considered for the 2023 rankings, with surveys mailed to each institution in September 2022. Each animation school was ranked based on a variety of factors, including academic reputation, admission selectivity, depth and breadth of program faculty, graduation rate, retention rate, and overall program value.
NYFA's 2023 Rankings:
Top 40 Nationally Among Private Schools and Colleges
Top 25 on the West Coast 
Top 20 in California
Top 50 Nationally Among Schools Offering an Animation Related BFA 
We will explain NYFA's 2023 rankings in more detail below.
NYFA Among Top 40 Private Institutions for Animation Programs
This year, NYFA was ranked among the top 40 private institutions nationwide for our animation degree programs, thanks to our creative student community and experienced faculty of skilled professional animators and visual artists. All NYFA faculty actively work in their respective fields of study and use their experience to share their wealth of creative and practical knowledge with students across all our animation programs. NYFA distinguishes itself with a project-based curriculum that emphasizes developing the practical, technical, and artistic skills students need to bring their stories to life.
READ MORE: NYFA 3D Animation & VFX Faculty: Interview With Craig Caton-Largent
NYFA Los Angeles Ranked Among Top 25 on West Coast, Top 20 in California
NYFA's Los Angeles campus was also ranked among the Top 25 animation schools on the West Coast, as well as the Top 20 schools in California. NYFA Los Angeles, situated near famous entertainment and media production companies such as Universal Studios, offers our students a collaborative, creative environment where they can learn the key tenets of animation from expert instructors and then apply them to create their own animated films. NYFA Los Angeles was also ranked among the Top 50 colleges and universities in the U.S. with Bachelor of Fine Arts (BFA) degree programs in animation. Our BFA in 3D Animation and VFX program is designed to immerse prospective animators in every aspect of the discipline, from animation-specific acting methods to character design, lighting, modeling, and rendering.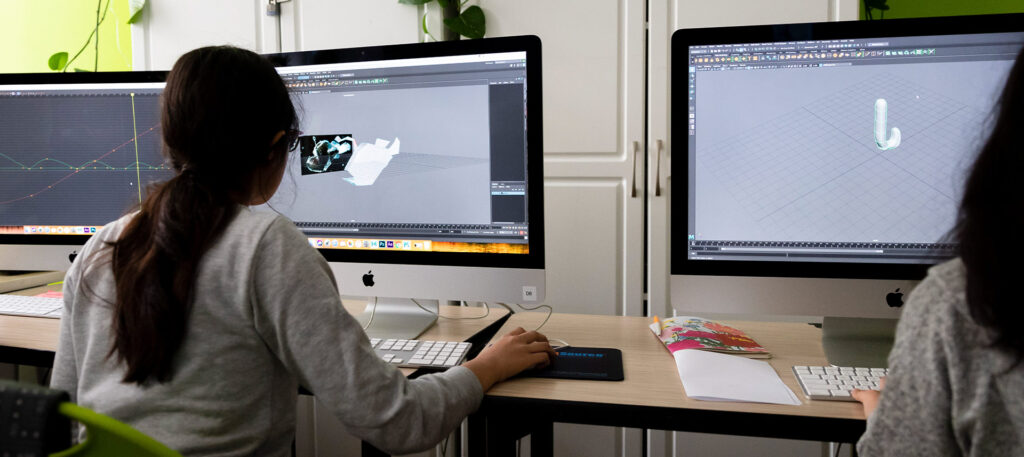 In addition to our BFA and MFA degree programs in 3D Animation and VFX, NYFA also offers a BFA in Entertainment Media degree program – with a concentration in 3D Animation and VFX. While the BFA in Entertainment Media is offered at our New York campus, students that choose the 3D Animation concentration will spend their final year of the degree program at our Los Angeles campus.
READ MORE: NYFA BFA Filmmaking Alum Raquel Bordin Works On Pixar's 'Lightyear'
Getting Started in 3D Animation & VFX at NYFA
NYFA welcomes aspiring visual storytellers who are passionate about the art of storytelling through animation to explore our 3D Animation and VFX degree programs. Learn more on our 3D Animation school page!
by nyfa