On Friday, March 1, the New York Film Academy hosted a screening of First Man (2018) followed by a Q&A with Academy Award-winning editor Tom Cross, moderated by NYFA Filmmaking instructor, Paul Yates.
Cross began his editing career in 1997 as an assistant editor, contributing to a number of projects including We Own the Night (2007), Crazy Heart (2009), The Switch (2010) and the Emmy Award-winning drama series, Deadwood. He came to worldwide prominence in 2015 when he won the Independent Spirit Award, BAFTA Award, and Academy Award for Best Editing for his work on the critically acclaimed film, Whiplash (2014). Cross was also nominated for an Academy Award in 2016 for the film, La La Land.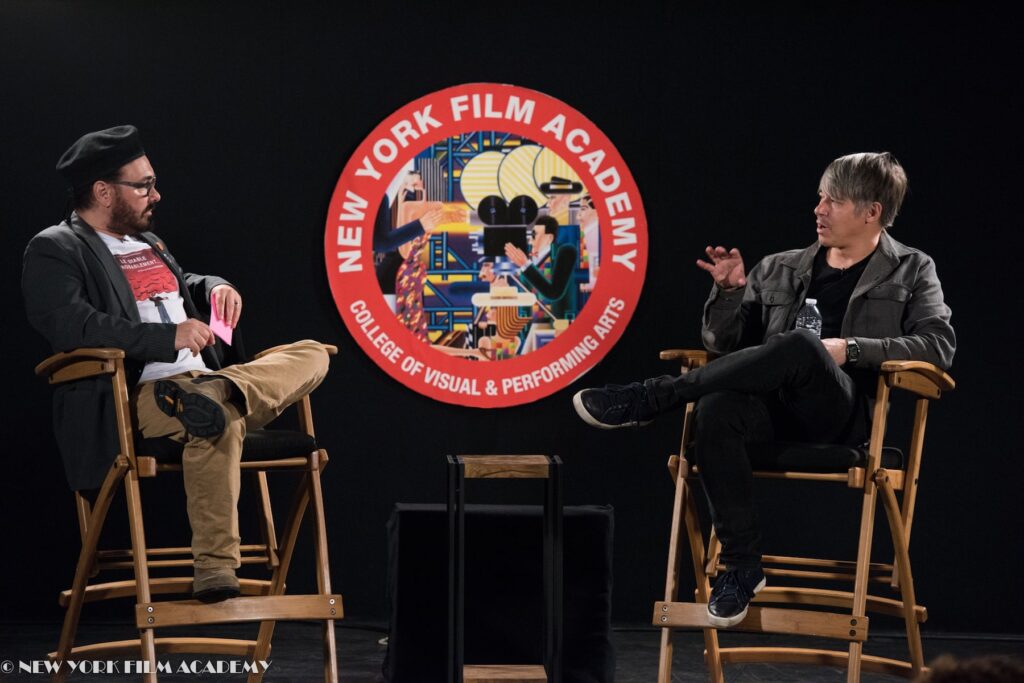 Yates opened up the Q&A by asking Cross about how he started. Cross shared that, when he was a kid, his father took him to the public library to see a screening of the 1953 French film, Le salaire de la peur (Wages of Fear); the film fascinated Cross; he noted that he was able to follow the story and the character arcs despite not knowing the language. Cross said that, from that point on, he "loved going to the movie theater and escaping." Once he was in high school, he was able to go to video stores and rent movies that were no longer in theaters and got the chance to expand his cinematic repertoire. "That's kind of what led me to want to try to make my own movies," said Cross.
Yates steered the conversation to Cross' editing process; he asked Cross what he does if he disagrees with a director's editing idea. Cross shared that, in that instance, he waits for the director to see that an editing idea they suggested isn't working rather than arguing against it in the moment, "I try to trust the process," he said.
One of the students in the audience asked how Cross approached editing First Man, a film about the first moon landing in 1969, because the audience knows going in that the protagonist is going to successfully land on the moon. Cross shared that he and the director, Damien Chazelle, wanted to focus on what most people didn't know so that it would still be a story with drama and character development; "It was about making it more personal and intimate," said Cross.
Another student asked Cross how he approaches editing different types of stories; Cross said that what's most important is the characters because the audience connects with them and follows their journeys. Cross said that, in Whiplash, he sought to highlight the relationship between the protagonist and his music teacher by finding the right close-ups of each actor to create a sense of tension.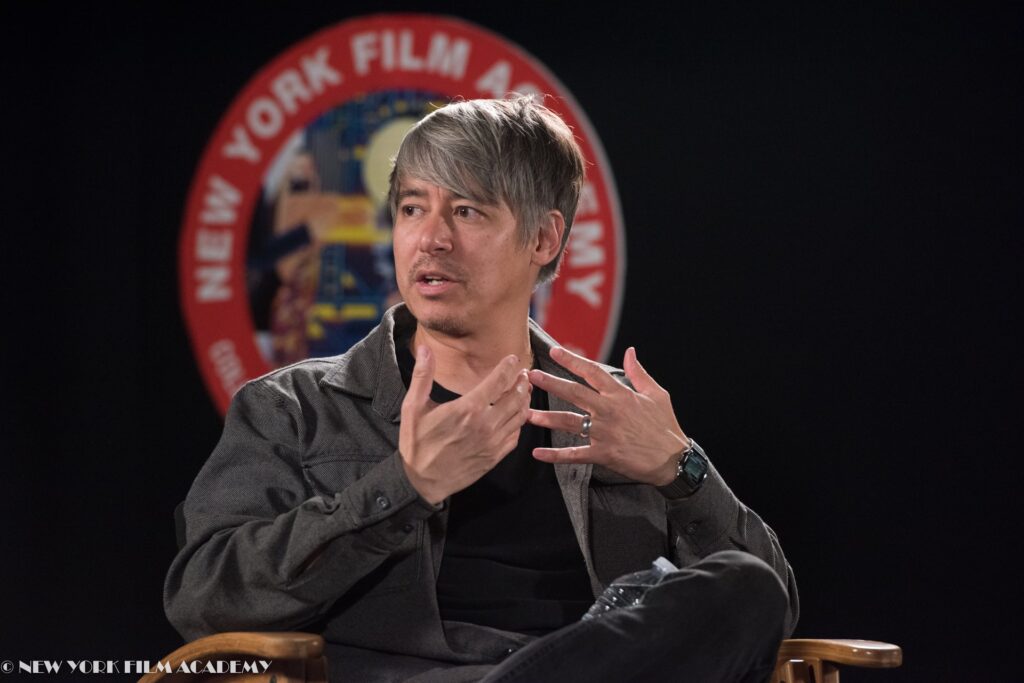 The New York Film Academy would like to thank Academy Award-winner Tom Cross for sharing his industry experience and editing techniques with our students!
by nyfa