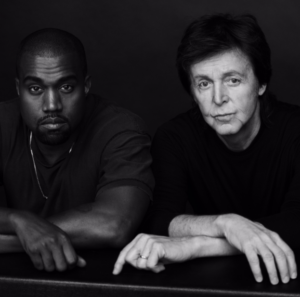 Saturday Night Live's 40th birthday is fast approaching—its Anniversary Special is set to air on February 15. If the celebration is anything like it's star-studded 25th Anniversary, expect a mix of best-of clips, new material from a mix of former & current stars, and some touching tributes to cast members who've since passed. Considering that three out of the four new Ghostbusters came from SNL, expect at least a couple proton pack jokes, maybe even with the two former Ghostbusters who also got their start in studio 8H.
While some of the lineup was already public, including Eddie Murphy's surprise announcement that he'd be returning to the show for the first time in thirty years, a more extensive list was given out during the Super Bowl's premium ad time.
Confirmed for the big night are Fred Armisen, Dan Aykroyd, Alec Baldwin, Jim Carrey, Dana Carvey, Chevy Chase, Jane Curtin, Robert De Niro, Jimmy Fallon, Will Ferrell, Tina Fey, Zach Galifianakis, Bill Hader, Jon Hamm, Derek Jeter, Norm Macdonald, Peyton Manning, Steve Martin, Melissa McCarthy, Paul McCartney, Seth Meyers, Garrett Morris, Eddie Murphy, Bill Murray, Mike Myers, Laraine Newman, Jack Nicholson, Amy Poehler, Chris Rock, Paul Rudd, Maya Rudolph, Andy Samberg, Adam Sandler, Jerry Seinfeld, Molly Shannon, Martin Short, Paul Simon, David Spade, Emma Stone, Jason Sudeikis, Taylor Swift, Justin Timberlake, Christopher Walken, Kerry Washington, Kanye West, Betty White, and Kristen Wiig. Tom Hanks will also take a break from his new project at HBO to join the festivities.
If you're so excited you can't wait two weeks, you can check out VH1 Classic's current marathon of the entire series.
by nyfa