On August 20, 2018, the New York Film Academy (NYFA) partnered with Final Draft to host a live taping of Final Draft's podcast, Write On, focused on women in comics. The panelists were Shannon Watters, Kirsten "Kiwi" Smith, and NYFA screenwriting school instructor Christina Weir. The event was moderated by Pete D'Alessandro.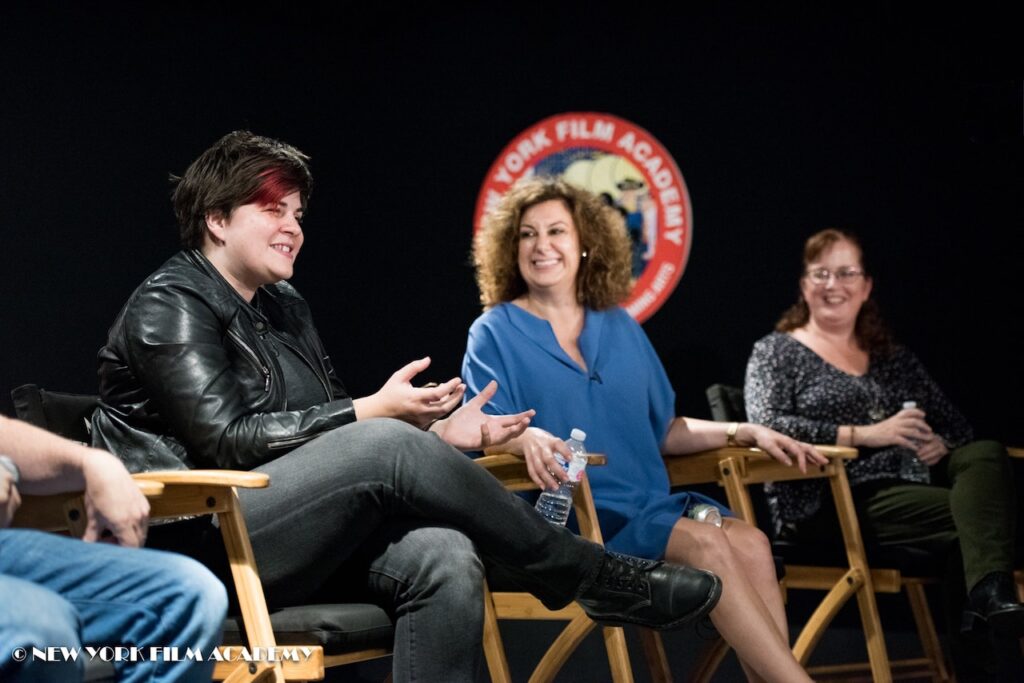 Shannon Watters is the senior editor at BOOM! Studios and co-creator and co-writer of the award-winning comic book series, Lumberjanes. Kirsten Smith is a writer and producer (Legally Blonde, 10 Things I Hate About You, She's the Man, Ella Enchanted, The House Bunny and The Ugly Truth) and Christina Weir is a writer (New X-Men, Skinwalker, Three Strikes, Maria's Wedding, Bad Medicine, Play Ball, Dragon Age: Deception).
The panelists were first asked what makes comics unique as an artistic medium. Smith said that, in her opinion, comics are special and intimate because they are "a work of art." Weir added that, in the comic medium, it is essential to keep things moving; even if the scene is just a conversation, it's important to keep it visually interesting to the reader. Watters shared that she likes using "the page turn" as a tool to surprise and entertain readers of comics in book form.
The production of a comic is similar to the production of a play or TV show or film because, to be successful, the comic has to tell a story and, in order to tell a story well, there must be trust and communication between all parties involved. Watters described the relationship between a comic writer and artist as symbiotic and "like a marriage."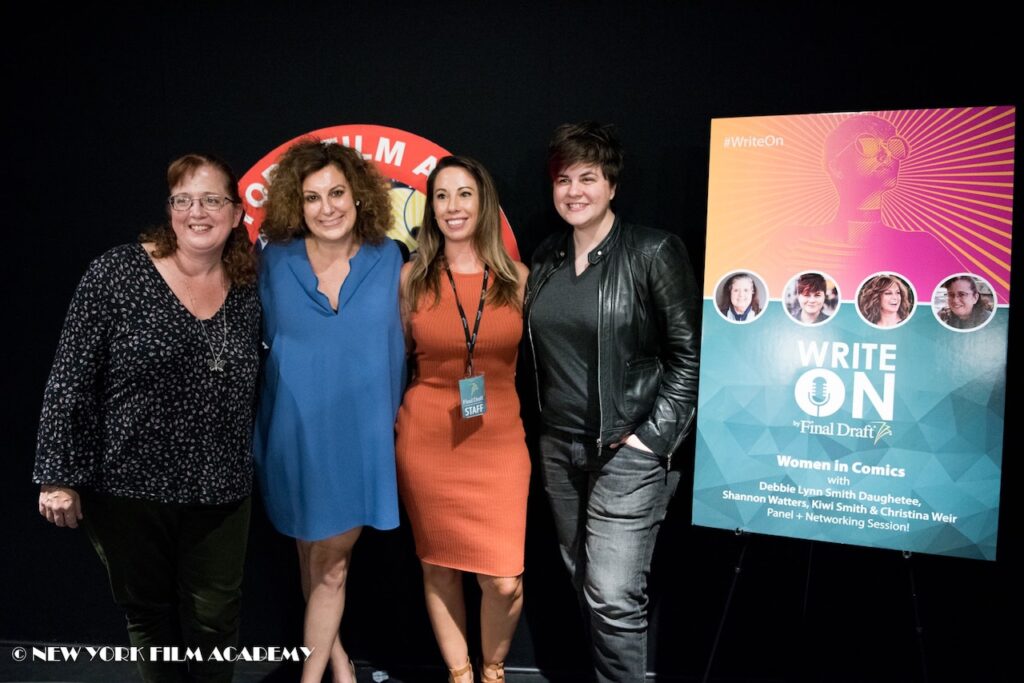 Weir added that comics are "great learning tools for screenwriting" because they "force [the writer] to get to what's important… You only have so much space to get your point across."
The panelists were asked what they believe the future of the comic industry looks like. Watters said that she believes that in the next couple decades, there will be more and more women, people of color, and LGBTQ comic writers and artists. Weir added, "We are in an age now where kids are encouraged to read comics… Comics are cool!"
Lastly, Watters' advice for aspiring comic writers and artists is to "Get your stuff out there!" She encouraged students to share their work on the web and to meet other creative people to network, collaborate, and grow.
The New York Film Academy would like to thank Shannon Watters, Kirsten Smith, and Christina Weir for sharing their experiences and advice for young writers.
[su_carousel source="media: 27670,27674,27675,27681,27671,27672,27673,27676,27677,27678,27679,27680″ limit="49″ link="lightbox" target="blank" width="780″ height="360″ title="no" autoplay="0″]
by nyfa