[warning: SPOILERS for Avengers: Endgame and Spider-Man: Far From Home]

This summer saw the end of an epic run of films from the Marvel Cinematic Universe (MCU), that began in 2008 with Iron Man, and finished with the epic crossover Avengers: Endgame and its follow-up, Spider-Man: Far From Home. The 22 MCU films ended with a goodbye to Robert Downey Jr.'s Tony Stark, coming full circle.
But of course, like any good comic book storyline, the end is never really the end. While for the first time in a very long time Disney's Marvel Studios currently doesn't have another movie in the can and ready to go, it does have multiple projects in pre-production. It won't be long before Phase 4 and Marvel dominate the box office once again, with both brand new characters as well as some familiar faces…
Black Widow
The long-rumored solo film for Scarlett Johansson's original Avenger, Black Widow, is finally coming to pass. A key difference between Phase 4 and the first three MCU phases (besides a lack of Robert Downey, Jr. and Chris Evans) will be the clear push to bring more diversity to a franchise that saw 20 out of 22 (that's 91%) of its films helmed by and starring white men. Black Widow was one of the major casualties of the war against Thanos in Endgame, but it's presumed this film, co-starring David Harbour (Stranger Things), Rachel Weisz (The Favourite), and Florence Pugh (Midsommar), will be a prequel about how Black Widow was originally trained as a Russian spy and first earned all that red in her ledger. The film will be one of the first for Phase 4, expected to release sometime next year and continue a streak the MCU hasn't broken since 2009.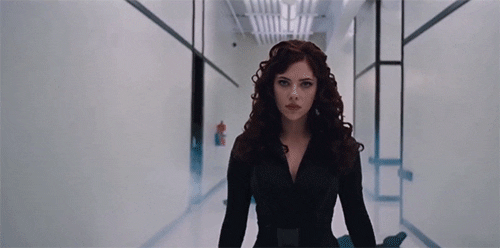 Eternals
Another of Phase 4's earliest projects is Eternals, which is based on one of Marvel's more obscure cosmic, space-based properties. The last time the MCU announced they were making a big budget adaptation of weird space creatures no one ever heard of, many assumed it would end in dismal failure—however Guardians of the Galaxy turned out to be one of Disney's greatest hits. This film may prove the same, and fills the star power vacuum left by Robert Downey, Jr. by putting Angelina Jolie front and center. Jolie will be joined in the cast by Richard Madden, Gemma Chan, Salma Hayek, Brian Tyree Henry, and Kumail Nanjiani. The lineup isn't just racially diverse and full of women—rumor has it the film will also feature the MCU's first openly gay superhero.
Thor: Love and Thunder
One of the most beloved films of the first three phases was Thor: Ragnarok, written and directed by New Zealander Taika Waititi. Waititi will return for Thor 4, along with Chris Hemsworth, Tessa Thompson, and Natalie Portman, who hasn't prominently featured in the MCU since 2013's Thor: The Dark World. Portman is rumored to be playing the Jane Foster female version of Thor, wielding Mjölnir in a plotline from the comics. And while, because of confusing rights issues with Universal, there's still no second solo Hulk film in the works, here's hoping Mark Ruffalo and Professor Hulk will return to the MCU to re-form The Revengers with his old pals Thor and Valkyrie.
Doctor Strange in the Multiverse of Madness
That's one kooky title but we've come expect the unexpected from one of the MCU's trippiest franchises, Doctor Strange. Benedict Cumerbatch's Sorcerer Supreme had a great run in Avengers: Infinity War and Avengers: Endgame arguably saving the day by saving Tony and showing him how to beat Thanos, so it's no surprise Doctor Strange 2 is a priority for Marvel. He won't be alone either—Elizabeth Olsen will be joining him as the Scarlet Witch, another powerful superhero whose powers defy conventional science. As for the Multiverse in the title? That opens up a lot of possibilities—Mysterio's claims of a multiverse turned out to be a ruse in Spider-Man: Far From Home, but if parallel universes do exist in the MCU, maybe we'll even get to see an alternate Earth where Tony Stark still lives and breathes…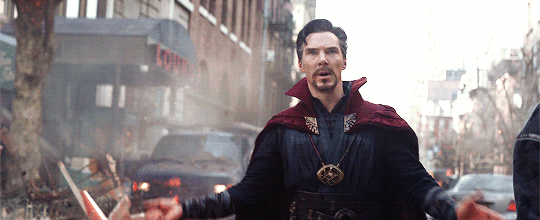 What If…?
Speaking of a multiverse… While the Netflix MCU-adjacent shows have all come to an end, you'll still be able to find Marvel on the small screen when the release of Disney's streaming service, Disney+, comes out later this year. One of these shows will be anthology series What If…?, which will show one-off alternate versions of the MCU. It's not yet known if the animated series will simply be "what if" fantasies or if they will be actual alternate dimensions that co-exist within the MCU—but with Jeffrey Wright (Westworld) voicing the all-seeing Watcher, the latter is certainly a possibility. So far the series has lined up many familiar names to reprise their roles in alternate versions; the pilot will feature Hayley Atwell as Peggy Carter and ask, "What if Peggy had taken the super soldier serum instead of Steve Rogers?"
The Falcon and the Winter Soldier
The first MCU series debuting on Disney+ will be The Falcon and the Winter Soldier, who have become close buddies since the events of Captain America: Civil War. The question is if this show be taking place after the events of Avengers: Endgame, when—just like in the comics—Steve Rogers retired and gave Sam Wilson, the Falcon, the mantle of Captain America, along with his vibranium shield. One thing we do know is that supervillain Baron Zemo (Daniel Brühl) will be returning from Civil War in one form or another.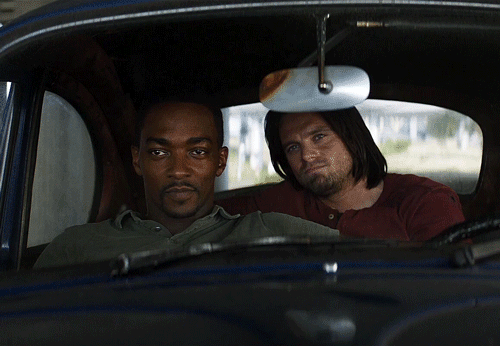 Loki
Another returning character getting his own Disney+ series will be Tom Hiddleston's fan favorite Loki. The trickster god and brother of Thor has alternated from good to bad several times within his several appearances in the MCU, so it remains to be seen what exactly the series will be about, especially considering Thanos strangled Loki to death in the beginning of Avengers: Infinity War. But considering the time travel shenanigans in Endgame led to Loki escaping with the Tesseract Space Stone, there's a good chance an alternate Loki is still alive, and, if set photos are to be believed, possibly living in the 1970s!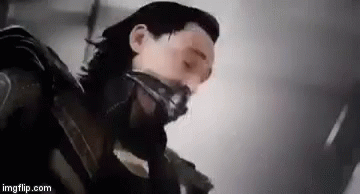 WandaVision
WandaVision is perhaps the most perplexing of the announced Phase 4 titles. We know Wanda, aka Scarlet Witch (Elizabeth Olsen), will be appearing in Doctor Strange 2, but her artificial lifeform lover Vision was one of the major casualties of Avengers: Infinity War, and was never resurrected by the end of Avengers: Endgame. So what will this show about the pair be about? The title, a very weird pun with a 50s style logo, gives nothing away.
Blade
1998's Blade, starring Wesley Snipes as the half-vampire, half-human swordsman, is considered the first modern superhero movie and which kicked off the Hollywood comic book fascination that is still burning strong today. So it was a big surprise at this year's Comic Con when Marvel head Kevin Feige announced that a rebooted Blade will be joining the MCU, with Oscar winner Mahershala Ali as the title Daywalker. Ali is no stranger to the MCU—he played the villain Cottonmouth in the first season of Luke Cage. But when you have an actor as good as Ali, you can't blame Marvel for using him as much as they can.
Shang-Chi and the Legend of the Ten Rings
Shang-Chi is a lesser known Marvel superhero, but that's about to change. The film will be the first from the MCU to be directed by an Asian American and star a mostly Asian and Asian American cast, including Simu Liu, Awkwafina, and Tony Leung. Leung will be playing the Mandarin, a supervillain teased since the very beginning of the MCU when a terrorist with ten rings first imprisoned Tony Stark and inspired him to become Iron Man, and who Ben Kingsley very famously turned out not to be in Iron Man 3.
Hawkeye
Jeremy Renner's Hawkeye came back from the brink as the murderous Ronin by the end of Avengers: Endgame, but he may not be the focus of this Disney+ series. Lila Barton, his daughter, became Hawkeye in the comics, and as the MCU pushes to bring in more diverse and female superheroes, she may end up taking the mantle of her father. The very first scene of Avengers: Endgame shows Lila's amazing archery skills, no doubt inherited from her dad, before she was snapped out of existence for five years by Thanos and the Infinity Gauntlet.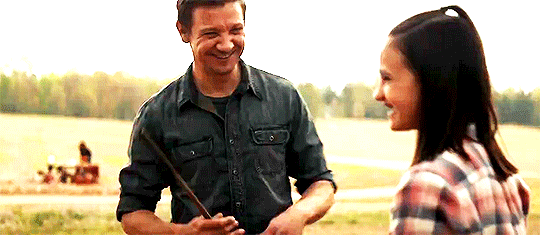 And then what?
These have all been announced and are all in some form of pre-production or production, but there's other projects we can safely assume Disney will produce as long as Marvel keeps making them billions and billions of dollars. These include sequels to smash hits Black Panther, Guardians of the Galaxy, and Captain Marvel. And since Disney recently bought Fox and most of its properties, eventually we may see the Fantastic Four and even a new version of the X-Men join the Franchise That Tony Built.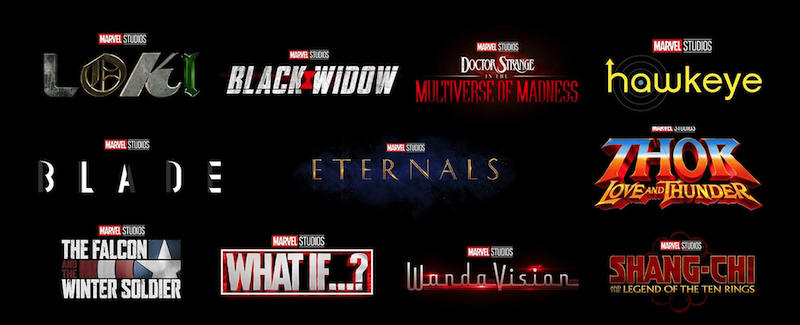 by nyfa