The art of putting together images to depict a sequence of events is much older than we think. Egyptian murals with carvings showing the steps to wrestling moves have been found in tombs left behind more than 4,000 years ago. A thousand years earlier, someone in the area of modern-day Iran painted sequential images of a goat leaping up to bite a tree leaf on a pottery bowl.
Today, animation continues offering us a captivating way of telling stories and providing information. Thanks to advancements in techniques and technology, here are the latest ways you can impress with your own animation talents: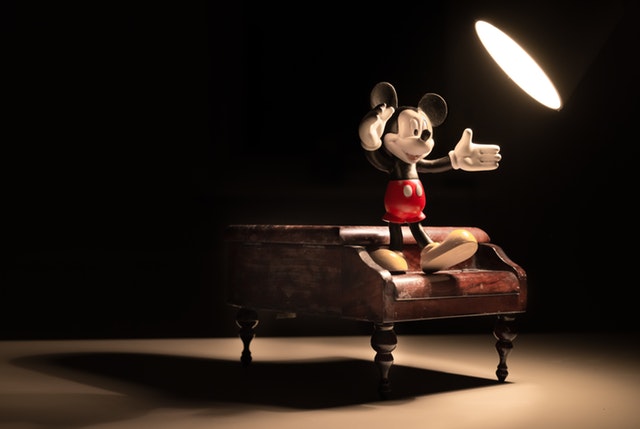 3D Looks to Retro & Vintage
To keep their content fresh and unique, many 3D animators are looking to art styles from the past for inspiration. One of the more popular trends looks to Gouache, a '60s era water-based painting style which involved heavy use of color layers and dry brushing. Another cool 3D animation style that's becoming popular again is retrofuturism. This makes use of sci-fi aesthetics from what people in the late '70s and early '80s thought the future might look like. Use of lush lighting effects and pixelated digital elements serve to create places and characters that feel both retro and sci-fi.
High Contrast Cel Animation
Converse Chuck Taylor II Shield Canvas from Golden Wolf on Vimeo.
This is an animation trend that's been on the rise for a few years now and has been used by some of the top companies in the world, including Nike, Nickelodeon, Disney, Cartoon Network, and even fo the Winter X games. Vibrant, contrasting colors combined with an angular design are used to give the animation a simplified, almost cel-style look. The result is a fun, in-your-face sequence that's hard to look away from. Some of the best examples are from Golden Wolf, an animation production company based in London.
2D and 3D, Together
A trend that began in recent years and has continued picking up steam is creating animations that look like a mix of 2D and 3D. You don't have to look far to find a tutorial that shows you how to end up with a flat 2D look by using a cel shader to render 3D. By giving 3D objects a 2D look, animators are able to make expressive, illustrative elements that immediately attract a viewer's attention while delivering information in a clear and colorful way.
Hyper-Surrealism
HONDA "The Dreamer" from Roof Studio on Vimeo.
If there's one great animation trend that makes full use of the power of CGI imagery, it's this style. The effect of hyper-surreal animation relies on combining photo-realistic elements with fantastical imagery to create dreamlike worlds and action. There are few examples better than Roof Studio's "The Dreamer" add for Honda, which takes viewers along a whimsical journey as a realistic vehicle drives across outlandish locations.  If you're interested in an animation style that lets your creativity and imagination run wild, look no further.
Dynamic Function Animation in Apps
App developers are also now seeing the power animation can have to give users a memorable experience. Instead of using static images or just text, many apps in 2018 are using functional animation that keeps a user's attention with a vibrant, interesting user interface. This includes using animation to brighten navigational elements, confirm user input, zoom in and out on content, and more. Since there's nothing better than motion, mainly because our eyes are designed to follow it, 2D animation offers an unmatched level of visual feedback.
Resurgence of 2D Animation in Marketing
In entertainment industries like film and video games, 2D animation took a back seat when 3D arrived. Since then, companies have felt there's no better way to captivate audiences, players, and potential customers than with 3D animation, even if it requires more time and effort to create. But now that more people are using the internet like never before, be it on their smart devices or computers, companies need attractive yet cost-effective ways to grow their marketing brand. Thus, a big trend in animation these days is having the ability to whip up simple, attention-grabbing 2D animation videos for use in mobile and web advertisement.
Our variety of animation programs are flexibly designed for students with busy schedules interested in gaining an understanding of the world of animation. Visit our 3D Animation School page to learn more about our offerings and apply.
онлайн кредит на карту круглосуточно
zaymibistroru
займы которые дают абсолютно всем на карту круглосуточно
by nyfa