Seth Rogen is on something of a winning streak, and it seems that just about everything the Canadian-born comedian touches of late turns to gold. 
Having come out of the gate swinging with strong performances in Judd Apatow's "40 Year Old Virgin" and "Knocked Up" — two of the highest-rated comedies of the 2000s — Seth Rogen's career has gone from strength to strength as he further flexed his acting muscles and also added to an impressive list of writing, producing, and directing credits.
Given that he has also branched out from comedy in recent years, it is even more impressive that Rogen's career is an accidental one. Initially he made a name for himself on the Canadian comedy circuit during his teen years, and was so successful that he became the main breadwinner of his largely-unemployed household by the age of just 16. As a result, he didn't want to pursue any career other than stand-up comedy, remarking: "As soon as I realized you could be funny as a job, that was the job I wanted."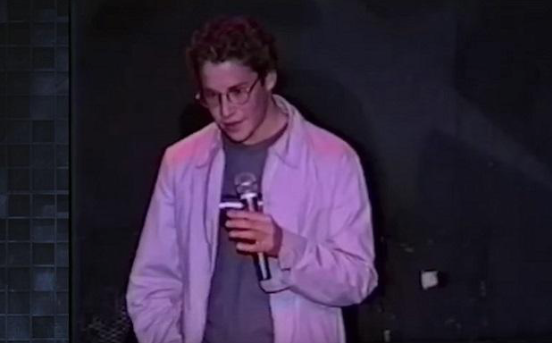 All this raises the question of how exactly Seth Rogen ended up blazing his current the trail. With his latest movie "Sausage Party" killing it from both a commercial and critical standpoint, we're taking a look at the selected works that got him where he is today.
"Freaks and Geeks" (1999-2000)
While the NBC show was short lived and cancelled after only one season, it has since become a cult classic, launching the careers of numerous then-child actors. Linda Cardellini, Martin Starr and Jason Segel all got their start on this fan favorite.
As did Seth Rogen. "Freaks and Geeks" not only served as his debut acting gig, but also his first credit as a staff writer. Even more important were the connections he made on the show. The two went on to form an enduring friendship and working relationship, collaborating on the ultra-subversive "The Interview" in 2014.
The show also put Paul Fieg and Judd Apatow on the map, the latter of whom saw huge potential in Rogen and took him under his wing. "Obviously, I can't stress how important Judd's been to my career," Rogen said in a retrospective 2009 interview.
"Da Ali G Show" (2004)
From one cult series to another, Rogen managed to land a staff writing position on the highly acclaimed Sacha Baron Cohen breakout series "Da Ali G Show."
It was little-known that a young Canadian-American was working on a quintessentially British show, but it's an important road mark for Rogen's career; he went on to receive a Primetime Emmy Award nomination in conjunction with the other show writers.
This was all before Seth Rogen became a household name, a process which really began with…
"Knocked Up" (2007)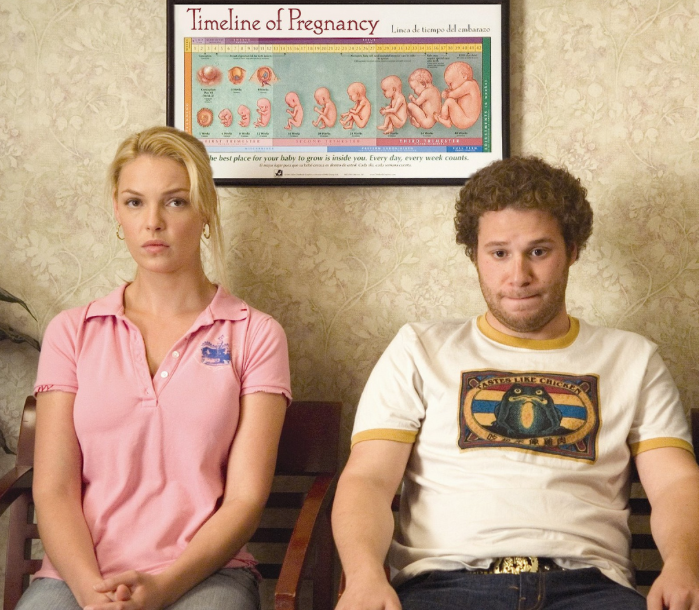 "Whenever I see an opportunity to use any of the people from 'Freaks and Geeks,' I do it," said Judd Apatow, who reassembled a lot of the old gang for his first-ever feature. "It's a way of refusing to accept that the show was canceled. In my head, I can look at 'Knocked Up' as just an episode of Seth's character getting a girl pregnant. All of the movies relate in my mind in that way, as the continuous adventures of those characters."
"Knocked Up" went on to become selected as one of the 10 best movies of the year by the American Film Institute, with Rogen's lead performance in particular being singled out for praise.
"Superbad" (2007)
Few were convinced that another Rogen/Apatow outing would reach the same bar set by "Knocked Up," yet "Superbad" raised the bar even higher.
The movie also propelled Christopher Mintz-Plasse, Michael Cera, and Jonah Hill into further stardom. Not bad for a screenplay that Rogen co-wrote when he was 13.
"Horton Hears a Who!" (2008)
This film kick-started Seth Rogen's prolific voice acting career. The "Kung Fu Panda" franchise followed, along with "Monsters vs. Aliens" in 2009 — as well as the job of voicing the main character, Paul, in the Simon Pegg movie of the same name.
"The Interview" (2014)
Following the successes of "Superbad," Rogen teamed up once again with Evan Goldberg to work on an idea they'd had a good five years prior: a subversive comedy involving one of the world's most notorious living dictators.
While critics were polarized by the screenplay (involving an assassination attempt on Kim Jong-Un, changed following the elder Jong-Il's death in 2011), this film is a notable point in Rogen's career. He was the creator of a movie that almost triggered an international crisis, with threats of war and terrorism prompting an industry-wide discussion on the nature of free speech and political commentary. Sony was forced to pull the theatrical release.
"Steve Jobs" (2015)
In the critically acclaimed biopic of Apple founder Steve Jobs (not the Ashton Kutcher version), Seth Rogen showed the world he could act outside of the comedy sphere with his portrayal of Steve Wozniak. It's an exceptionally multi-dimensional performance, and the real-life Wozniak reportedly felt honored to have been portrayed by him.
"Sausage Party" (2016)
And now we come to "Sausage Party," Rogen's latest foray into subversive comedy  — a project where many of the names mentioned above come together again for a Pixar-esque adventure that is firmly for adults. (And yes, the trailer above includes very NSFW language.)
The idea of an R-rated animation isn't particularly new; 1974's "Fritz the Cat" was one of the first. Yet it's not something that has seen widespread adoption, and "Sausage Party" is the first R-rated CG animation. That said, with the runaway success of this movie and the likes of last year's "Dead Pool," we'd be very surprised if this doesn't become a cinematic trend in years to come.
Rogen himself has stated that he "has ideas" for future R-rated animations, currently under active consideration by Sony.
One thing is for certain: we're keenly anticipating the next trick up Seth Rogen's multi-faceted sleeve.
by nyfa