Digital Editing Programs and Workshops
In filmmaking, news, documentaries, television, content creation, and media, Editors use their creative and technical skills to shape a story's narrative. At NYFA's Digital Editing School, students build fundamental film editing and storytelling skills, preparing them to compose these cohesive, engaging narratives and edit a range of storytelling mediums, including feature-length films, television shows, documentaries, web, and social media content.
During our programs, students learn-by-doing, working with industry-standard equipment, studying theoretical concepts of editing, and establishing their own unique style. Under the guidance of our faculty of industry experts, students complete a range of projects, gradually building an editing reel with their best work.
NYFA strives to make education in filmmaking, digital editing, and the visual arts accessible to the most diverse, international, and broadest spectrum of students, and our digital editing community is a supportive, nurturing space where students can collaborate and build lasting connections.
Read More
Digital Editing
Workshops
NYFA's Digital Editing workshops are designed for students who are new to editing or wish to advance their existing skills.
Throughout these hands-on programs, students gain training in industry-standard software for editing, such as Avid Media Composer, Adobe After Effects, Premiere, and Photoshop, as well as DaVinci Resolve. Students can choose from 12-Week and 4-Week Digital Editing workshops in NYC and Los Angeles. For those who want to join programs virtually, NYFA offers a selection of online workshops.
---
Digital Editing
School Faculty
NYFA's Digital Editing programs were created and are taught by professional Editors and Filmmakers with a deep-rooted passion for visual storytelling. In these programs, students experience an extraordinary intellectual exploration through practical training, working closely with our distinguished faculty. Our faculty use their experiences in filmmaking, as well as at top U.S. networks including ABC, CBS, NBC, PBS, ESPN, and The CW to mentor and guide students through our demanding curriculum, helping them emerge as confident and competent film, television or media editors.
Marina Catala
Marina Catala
---
Marina Catala is a New York-based Producer and Editor who has developed, produced and edited hundreds of hours of television content for networks such as ABC, CBS, NBC, ESPN, Bravo, and The CW. She graduated with an MFA in Editing from the AFI Conservatory in 2003, just as reality TV was emerging as a major presence on broadcast and cable television. She was an Editor on shows like The Biggest Loser, The Amazing Race, and Big Brother, before a desire for more creative input took her out of the edit chair. For several years she oversaw the Post departments of shows like Ink Master and I Used to be Fat, and then took her command of Post Production and applied it to all aspects of Production – from development to pre-production to field producing – as an Executive Producer. Most recently, she was the EP of Impractical Jokers for seven seasons, and the Showrunner of its spin-off, After Party, for three seasons.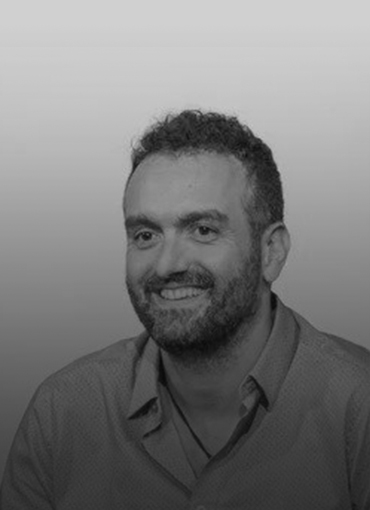 Fabrizio Famà
Fabrizio Famà
---
Fabrizio Famà, originally from Catania, Sicily, Italy, pursued a career in media and communication studies, earning a Bachelor of Art degree. In the United States, Fabrizio became a senior editor at Thin Edge Films, leaving an indelible mark on the captivating musical film "Thirsty," directed by Margo Pelletier and produced by Lisa Thomas. His contributions garnered prestigious nominations and wins across the USA, Canada, and Europe. Beyond his editing prowess, Fabrizio Famà is renowned for his innovative and passionate approach, fostering enduring collaborations with industry peers. As a post-production instructor at the New York Film Academy, he shares his expertise with BFA and MFA students, guiding them on their artistic journeys. Navigating the challenges as a foreigner in the competitive American film industry, Fabrizio's unwavering determination and dedication have propelled him to triumph. His remarkable success story is a testament to his resolute spirit and unwavering love for the craft, solidifying his position as an inspirational figure in the realm of filmmaking.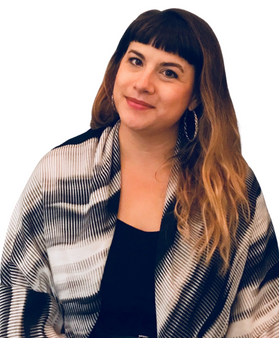 Lindsey Phillips
Lindsey Phillips
---
Lindsey Phillips is a documentary filmmaker and editor based in Brooklyn, New York. In her work, she celebrates unique traditions and idiosyncrasies of place, culture, and communities, finding the humor and humanity in complex places. She is known for directing and editing The Exceptionally Extraordinary Emporium, a film about the significance of costuming in New Orleans, My Name Is Marc, And You Can Count On It, about Cleveland's late-night commercial cult icon Marc Brown and, recently, Rhythm's Gonna Get Ya, a city symphony of the challenges NYC subway commuters face.
Her award-winning films have screened at numerous festivals across the country, appeared on PBS's Reel South and MailChimp, and her editing work has been featured on The New Yorker, Time Magazine, Vox, CNN's Great Big Story, and The Washington Post. Phillips was part of the 2019 UnionDocs Collaborative Studio residency, holds a Certificate in Documentary Arts from the Center for Documentary Studies at Duke University, and graduated from the Art Institute of Pittsburgh in Digital Media Production
Digital Editing
School Alumni
The Digital Editing School at NYFA strives to offer an intensive and focused education that provides practical training and hands-on experience. The achievements of any NYFA alumni are the result of their hard work, perseverance, talent and circumstances, and we're proud of our alumni who have gone on to fill major roles in film, television, media, and entertainment, serving as Assistant Editors, post production personnel, and sound design in filmmaking, documentary, commercials, TV dramas, news, digital platforms, corporate marketing, and PR.
---