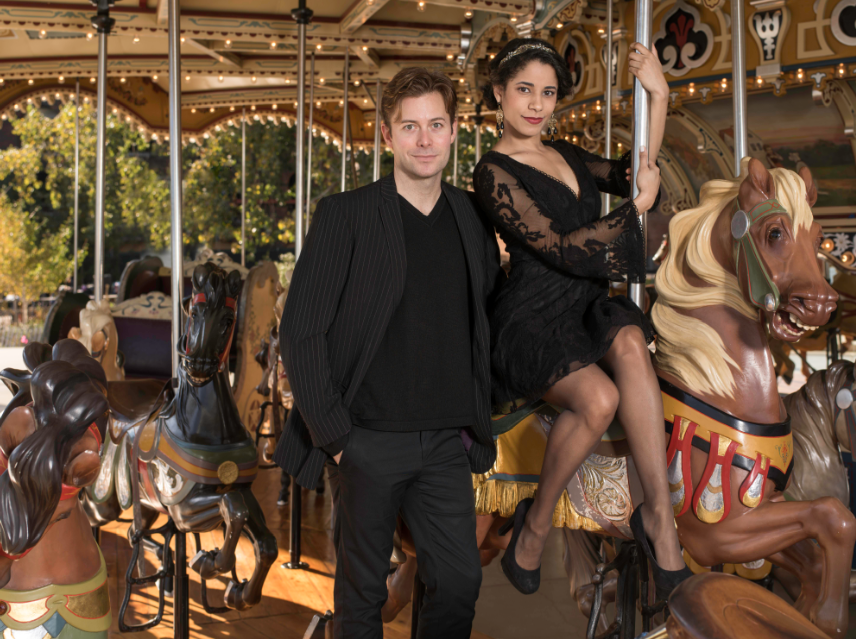 Chad Austin and Ilda Mason are the creative force behind the NYFA Musical Theatre Program's production of the great Rodgers and Hammerstein musical, Carousel. Musical Theatre Program Chair, Mark Olsen, stopped Chad in the midst of his busy schedule to ask a few questions about their collaborative process.
Chad, when did you and Ilda Mason begin working on Carousel?
Ilda began working with me early in the summer to develop the vocabulary of dance for our production of Carousel. We spent about two months in the studio developing the steps that would later become major production numbers.
You two have teamed up before. How did the collaboration begin?
Ilda's dancing in my class and in all of her dance classes was very strong and she seemed to have a natural sensitivity to choreography. Our collaboration began when I brought her on to be my dance captain for the NYFA productions of Spring Awakening and The Wedding Singer.
And it was in the next production that the two of you more fully teamed up to create choreography?
Yes, I was asked to choreograph NYFA's third musical, Chess, and she served with great enthusiasm and success as my Associate Choreographer. When the time came for me to gather my team, it was a no-brainer to have her once again as my Associate Choreographer.
It must be nice to have an associate who understands your process.
Working with someone over a period of time you begin to speak the same language. I'm happy to say that by this fourth show together, Ilda was basically finishing my sentences.
I understand that Ilda is now moving forward into the profession?
Yes! Ilda, like many of our students, needed to be sponsored in order to stay in the country. I was thrilled to offer my name as a professional to be her Artist Sponsor. Halfway through the rehearsal process of Carousel, she got the call that she would be staying in the country where she can follow her dreams. She left us a week before opening to start rehearsal for Washington DC's Signature Theaters Production of West Side Story. This is one of the most reputable regional theaters in the country and I'm truly thrilled to have any part of the amazing journey she has ahead of her!
I know you are proud of her as are we all!
Ilda is a true product of all the amazing faculty members who work so hard every day to inspire and train the young artists that come to our program.
Be sure to check out one of our performances of Carousel this upcoming Friday, November 20th through Sunday, November 22nd at the American Theater of Actors in Manhattan. For tickets, please CLICK HERE.
by nyfa