With great shows such as Wednesday and Better Call Saul in its library, Netflix is a huge contender in the streaming space. If the shows being released in 2023 are any indicator, they are poised to continue playing big in the world of entertainment and original content. If you want to delve into the incredible treasure trove of content coming to Netflix this year, we have a great jumping-off point with a list of must-see Netflix shows and films coming out in 2023.
Must-See Netflix Shows and Films Coming Out in 2023
When we had the honor of interviewing Netflix Chief Content Officer Ted Sarandos, he talked about building the Netflix empire and creating winning content. Judging by the shows we're planning on watching this year, some of which our talented alumni are working on, his vision is coming to fruition, and we expect that Netflix will only get better.
Here are some of the best new shows and films coming out in 2023 on Netflix.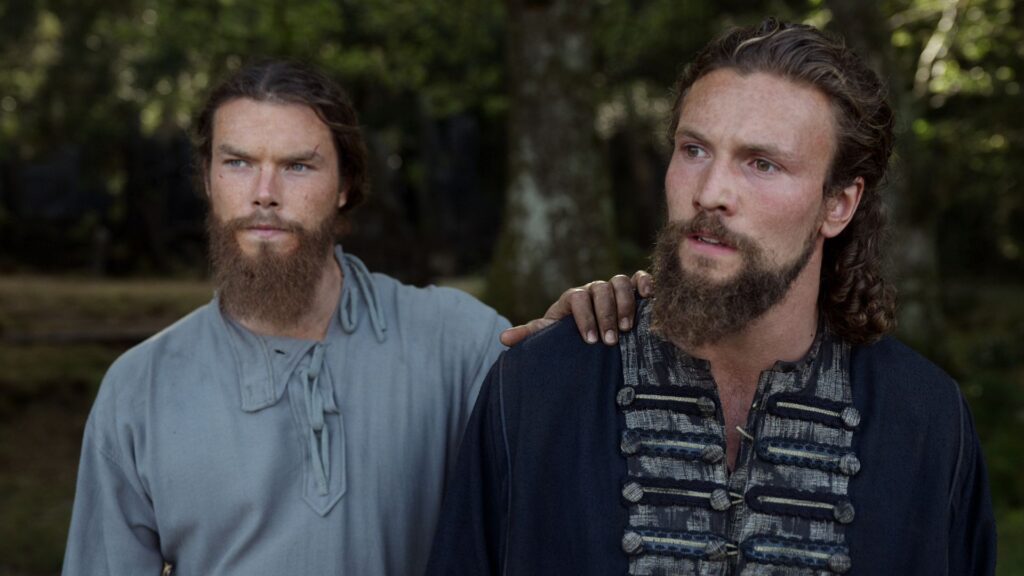 Vikings: Valhalla: Season Two
Historical fiction fans will swoon for the drama and history in Vikings: Valhalla. The series delves into the story of Leif Erikson, a prominent name in any Viking history book worth its salt. Pagan religion goes up against Christianity in a story that toes the line between historical accuracy and dramatic license. It's violent. It's bold. It's ready for your viewing pleasure. Not convinced yet? Take a look at this in-depth review before you commit.
That 90s Show: Season One
Everybody loves a great comeback sitcom, and That 90s Show does not disappoint. Reprising their roles as Red and Kitty, Kurtwood Smith and Debra Jo Rupp are the magic that makes this sitcom so loveable. Now, the grandparents, the dynamic duo, find a new purpose in helping shape another rag-tag group of teens. Best of all? That 90s Show takes place in the very same basement where thankfully, nothing has changed. Every episode is dripping with fun-loving humor and come-of-age wisdom. It's a binge-worthy mood boost waiting for your next free weekend. Watch the trailer to get hooked, or just start streaming it now.
Outer Banks: Season Three
Now in a third season, Outer Banks is a teen drama that tells the story of a group of best friends growing up in a touristy vacation town full of secrets and mysteries. "There is the same kind of feeling, where it's gonna be high-adrenaline, high-octane — but new shades," says Rudy Pankow, who plays JJ, in an interview about the new season with The Hollywood Reporter.
We spotted NYFA Alum Samantha Soule as Anna and can't wait to dig in to see where this hunt takes the best friends next. Grab your popcorn and get comfy—though we suggest starting with Season 1.
The Sandman: Season Two
Neil Gaiman created Morpheus as a comic book hero on a mission right the power balance in his realm. While there was speculation on whether this dream team would be back for a Season 2, all signs indicate an announcement soon.
"This is Sandman being made for people who love Sandman, by people who love Sandman, and that is so incredible for me," said Gaiman in an article with Tudum. "It's been so special. I feel like I'm on the cusp, and I cannot wait until people see this show."
You: Season Four
Joe Goldberg is back in the psycho-thriller that is oddly likable. No, wait, he's a killer stalker, and we must hate him—and Penn Bagley cannot emphasize that enough. "Loving or sympathizing with Joe is not okay," says the lead actor, who is back to reprise his role. This season brings us across the pond to London, England, where Joe has a new identity and a new cast of characters to explore.
Watch it. Get terrified. Don't make excuses for a serial killer, no matter how cute his curls are.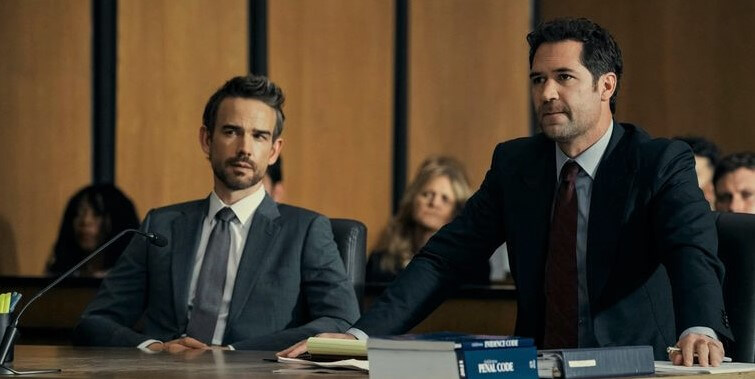 The Lincoln Lawyer: Season One
What started as a film back in 2011 is now a full-blown series starring our very own Manuel Garcia Rulfo as Mickey Haller, who is a criminal defense attorney in Los Angeles. Why Lincoln? Because Mickey practices law out of his Lincoln town car. But instead of rehashing the 2011 story, the series picks up where the movie ended. And Big Little Lies fans will recognize the producer David E. Kelley. His producing skills speak for himself, but as a lawyer in a previous life, David is especially in his element with the Lincoln Lawyer series.
Married to Work
Details are scant on this project, but we got it from a reliable source that Married to Work is coming to Netflix this year. NYFA MFA Screenwriting graduate Angela Ruhinda worked on this project, and she piqued our interest with this coy tweet and teaser image. With that title and our talented alum involved, this is sure to be a fun film.
Queen Charlotte: A Bridgerton Story
Netflix is calling a limited prequel series for the ever-charming Bridgerton, and we are here for it. The series plans to tell more of the back story of Queen Charlotte, who was not exactly a main character in the history books. Right now, the information points to a Spring 2023 release, but we are sure when there is something to know, we will all know.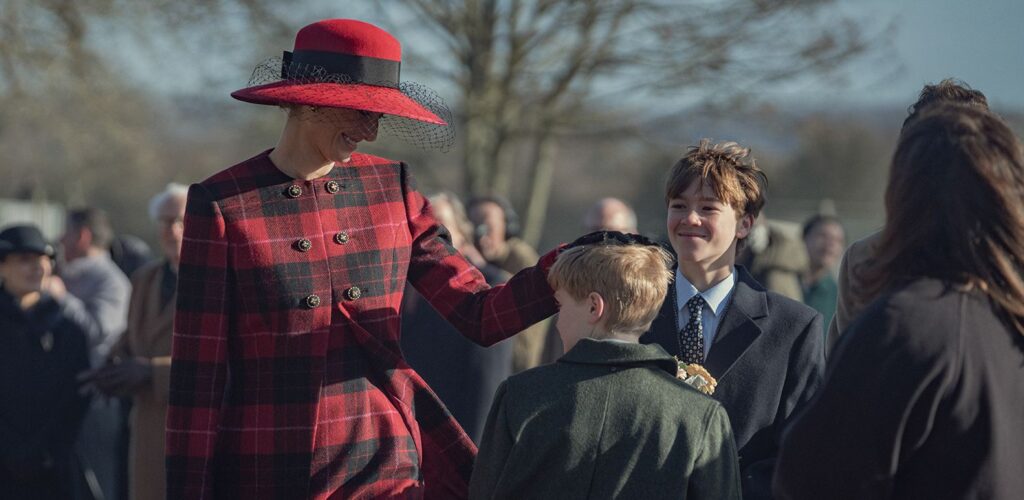 The Crown: Season 6
Real-life events crash into the world of historical drama in this series that tells the extraordinary story of Queen Elizabeth II. Her recent death and the controversy in the royal family give this series a new context, though it has been called out by critics for being too liberal with the story. Previous seasons of The Crown featured NYFA Alum Alfredo Tavares, who also had a role on Bridgerton.
Learn The Art of Visual Storytelling at NYFA
There you have it. A run-down of what we know is coming and what we've heard might be headed to your screen from Netflix in 2023. We won't lie; we are pretty proud to have many alums of NYFA's filmmaking programs in the credits! If you feel inspired by some of these great television shows and want to explore your passion for television and filmmaking, check out some of our programs in screenwriting, film, acting, and more!
by nyfa