In its 27-year history, countless students have graduated from the conservatories, camps, workshops, and degree programs of New York Film Academy (NYFA). NYFA is frequently and consistently pleased to hear the latest successes of our alumni as they continue to move forward in their careers and push themselves artistically in an industry that thrives on hard work and intensive competition. 
Here are just some of the latest updates from alumni—filmmakers, actors, screenwriters, producers, musical theatre performers, documentarians, cinematographers, broadcast journalists, virtual reality and game designers, graphic designers, editors, animators, visual effects artists, and everything in between—as they continue to flourish in their crafts and make New York Film Academy proud to be their school of choice.
Sakshi Talwar
NYFA Sakshi Talwar took the skills she learned at our 1-week Filmmaking workshop to write and direct the short film Letter of Intent, which went onto be an official selection at the 2018 LA Shorts Awards. Last summer, the film won Bronze at the NYC Indie Film Festival, an incredibly impressive achievement for a filmmaker whose just getting started!
BFA Filmmaking alum Varunn Pandya has been called an "acclaimed screenwriter" by Broadway World and was recently honored for two of his screenplays. His script, The House, earned Best Screenplay at the Calcutta Cult Film Festival, while his script XYZ won Best Sci-Fi Short Screenplay at the Hollywood Just4Shorts Short Film & Screenplay Competition.
Fabio Ribak
MFA in Game Design alum Fabio Ribak is now a 3D Animator at Sony Playstation Studios. The company is hard at work developing their flagship console for the next generation of gaming devices, the Playstation 5. Ribak is working with motion capture animations in Maya cinematic cut scenes in video games.
Tyler D'Andrea Lambert
Tyler D'Andrea Lambert enrolled in the 1-year Acting for Film conservatory at NYFA's New York campus after competing a 1-week workshop. Before he even graduated, Lambert earned an on-screen role on hit sitcom The Neighborhood in its seventh episode, "Welcome to the Barbershop." Lambert got to act alongside series star and previous NYFA guest speaker Cedric the Entertainer, and told NYFA, I'm so glad I came here, it changed my life. I met some amazing friends, teachers, and the energy is great. Can't wait to hit the pavement and start running. I'm excited for what the future holds."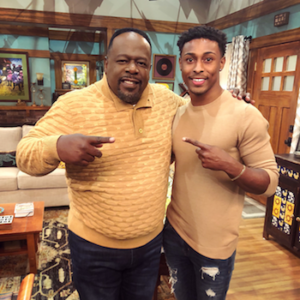 Davin Tjen
BFA Producing alum David Tjen has put his skills to work as a segment producer at Mythical Entertainment. The incredibly successful production company was founded by Rhett James McLaughlin and Charles Lincoln "Link" Neal III, collectively known as Rhett & Link, and is the home of multiple projects, including YouTube series Good Mythical Morning, which boasts over 15 million subscribers. 
Celeste Pillay
BFA Filmmaking alum Celeste Pillay's first professional gig on a feature film was as a production assistant on the Bollywood film Race 3, starring Salman Khan, Jacqueline Fernandez, and Anil Kapoor. She recently worked as a production coordinator on a Hollywood production in Abu Dhabi in a more senior role, leading the local crew through production and liaising between the local and international production teams. Only one year into her professional career, Pillay is off to a great start and already lining up projects with household name blockbuster directors!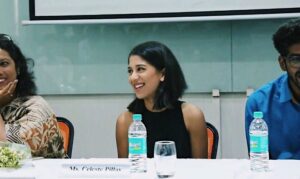 Linnea Lardsdotter & Johan Matton
Linea Lardsdotter (2-year Musical Theatre) and Johan Matton (2-year Acting) are both native to Sweden and studied at our New York campus. After graduation, the two collaborated to form the Nordic International Film Festival. The fest is the biggest Nordic Film Festival outside Europe, and held its 5th annual edition in New York City, with a focus on women's empowerment in the industry, including a panel discussion entitled "Breaking Boundaries."

Keren Seol & Muriel Moraes
1-year Producing alumni Keren Seol and Muriel Moraes studied together at our New York City campus in 2011. Both are producers on the 2018 feature documentary Olympia, about Oscar-winning actress Olympia Dukakis. Seol previously produced several short films, TV pilot The Loft, documentary The Case of Josephine H., and TV movie The Reel Life. Among other credits, Moraes has worked on animated films Epic and Ferdinand. 
MFA in Producing alum Orlando Braun is now an associate producer on the Discovery ID series In Plain Sight. Braun previously won Best Musical Short at the New York Independent Film Festival and Best Director and Best Ensemble Cast at BAFF (Best Actor Film Festival), and was nominated for the Canadian Screen Awards Diversity Award and won the Award of Excellence in Filmmaking at the Canada International Film Festival. His short film War Bride premiered at the 2013 Festival de Cannes in the Short Film Corner followed by multiple Official Selections in other festivals.
Cameron Cubbison
NYFA alum Cameron Cubbison co-founded the screenwriting platform Screencraft after working as an experienced reader, script consultant, and screenwriter. As a studio reader and script consultant, he provided notes hundreds of screenplays and books for companies including the Sundance Institute, Lionsgate, Resolution, Paradigm Talent Agency, United Talent Agency, ICM Partners, Penguin Random House, Open Road Films, Attraction Entertainment, Circle Associates, Amazon Studios, and Fresh Voices. He currently has two spec film scripts and a web series in active development.
Gianni McLaughlin
8-week Filmmaking alum Gianni McLaughlin is preparing to adapt the the award-winning short film he made at NYFA's New York City campus, Bless Me Father, into a feature film. The New Jersey filmmaker is also an actor, having appeared in Peaky Blinders and HBO's The Deuce as well as FedEx and Perry Ellis advertising campaigns.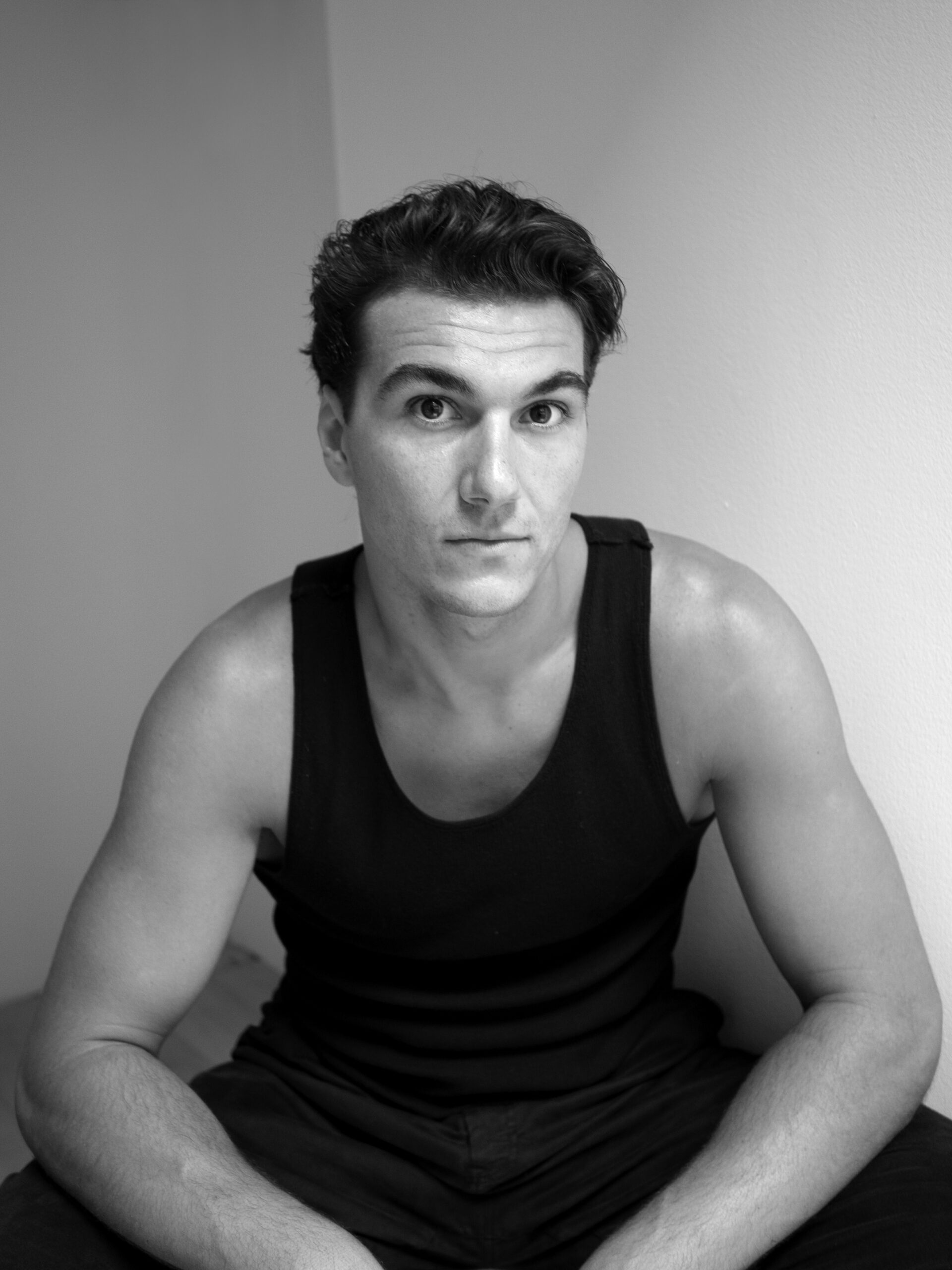 Grettir Olafsson
Grettir Olafsson hails from Iceland and earned his MFA in Game Design from NYFA-Los Angeles. He is now working as a game designer at Rockstar Games, the studio behind video game juggernauts Grand Theft Auto, Red Dead Redemption, and L.A. Noire. 
Eva & Diana Melkonyan
Sisters Eva and Diana Melkonyan both attended NYFA-Los Angeles camps in summer 2018. Eva graduated from the 6-week Filmmaking camp for teens and Diana is an alum of the 2-week Acting for Film camp for kids. The sisters perform as a piano duo and recently played Carnegie Hall at a concert presented by Global Artists Debut Concerts, featuring winners from the Suzanne Culley Competition in the United States and the Viva-Music International Competition in Russia. The Melkonyan Sisters previously gave their debut concert at the Bolshoi Theater in Russia.
Peipei Duan
MFA in Producing alum Peipei Duan produced several short films while studying at NYFA-Los Angeles. One of the films, Lip Reader: Game of Detective, won the "Golden Award" at the 15th Guangzhou Student Film Festival. Duan was recently the recipient of the Cathay Bank Scholarship, which awards and supports Chinese students of great academic achievement. She will use the money to produce a new short film and take it to the Festival circuit.
8-week Filmmaking workshop alum Dave Cebrero is celebrating the fourth year of the Houston Latino Film Festival, which he founded. Surprised at the lack of film festivals in one of the largest cities in America, Cebrero took it upon himself to create the fest. "From its inception, we wanted it to become sort of a conference," tells the Houston Chronicle. "The education aspect of it, we want it to grow."
Moe Myat May Zarchi
1-Year Filmmaking alum Moe Myat May Zarchi studied in New York City and is determined to raise the industry's awareness of cinema in her home country of Myanmar. She has created 3 ACT, the first-ever film magazine in Myanmar, which she also edits and write for. The magazine is already making an impact, and has been invited to the Tokyo International Film Festival as foreign press last year, and has also been acclaimed by both the French film magazine Cahiers Du Cinema and Japan's Nikkei Asia Review.
Maddie Quarm
8-week Filmmaking alum Maddie Quarm has started work on her next film, Go For Alayna, a farcical comedy about an aspiring filmmaker and a famous actress who are pit against each other while working on the set of a big budget film. The film covers very relevant topics including the perception of female power, #MeToo, systemic sexism, and performative feminism—using satire to convey these themes.
Reggie Luck
BFA Producing alum Reggie Luck made the short film My Brother Wes while at NYFA-Los Angeles. The film recently won three festival awards: Best Narrative Short at the Marina del Rey Film Festival, Best Screenplay at the Culver City Film Festival, and Best Short Film at Battle of the Film Schools Film Festival. The film inspired by his grandchildren, and Luck has already locked most of the funds for a feature adaptation. He hopes to shoot the film this summer.
1-year Cinematography alum Anna Solano has shot the feature film The Farewell, about a Chinese family preparing for the death of their elderly matriarch. The film stars Awkwafina, Tzi Ma, and Gil Perez-Abraham and competed at the Sundance Film Festival. The Spanish cinematographer has also co-written Silent Notes, which she shot, and which is currently in post-production. 
Jameelah Rose Lineses
Atareek, the Saudi music video film written and directed by Jameelah Rose Lineses and winner of the Best Cinematography award at the International Film Festival Manhattan 2018, is now an Official Selection and will be competing at the Houston Asian American Pacific Islander Film Festival in Houston, Texas later this summer.
Raitis Ābele
Filmmaking alum Raitis Ābele co-directed Baltic Tribes with his brother Lauris Ābele, a feature documentary produced in Latvia that includes reenactments and animation to tell the story of a Swedish merchant named Lars and the pagan tribes from centuries ago. The film had its US premiere at the Baltic Film Festival in New York, followed by a Q&A with the filmmakers.
Kai D'Amour
The Watchmaker was the Diploma Final Film for Kai D'Amour when studied Filmmaking at NYFA-Australia's Gold Coast campus. The film has had numerous successes since then, winning the Top Shorts Online Film Festival, Screen It Film Festival, LA Film Awards, New York Film Awards, and Latitude Film Awards. Additionally, The Watchmaker was nominated for Best Narrative Film at GUFA (Global University Film Awards – Hong Kong), selected in the Top 8 out of more than 1800 short films entered into the fest.
Obinna Eze-Ajoku
MFA in Game Design alum Obinna Eze Ajoku is now the Technical Program Manager at Microsoft Studios, where he began as a Software Design Engineer. He is also senior consultant at Techno Brain Group and has previously worked for WWE, Electronic Arts, and Playstation for their triple-A game God of War.
Farhan Abbas
NYFA Filmmaking alum Farhan Abbas has been very productive and successful since graduation, and has been involved with several film festivals, won awards, and has facilitated creative workshops with other filmmakers. He was a Jury Member at the 6th Edition of Emirates Short Film Festival 2019, one of the biggest festivals in Dubai. How director showreel can be found here.
UPDATE (July 22, 2019): Abbas was recently interviewed on the radio, sponsored by Voice of America, where he spoke about his filmmaking aspirations, achievements, and the challenges that have faced him along the way. He also made sure to give a shout out to New York Film Academy!
Alexander J. Farrell
Acting for Film alum Alexander J. Farrell went behind the camera to direct the stunning documentary Refugee, about a Syrian mother who was separated from her family while trying to seek asylum during the height of the war in her home country. The film shares producers with Oscar-winning documentaries Bowling for Columbine and Fahrenheit 9/11. Farrell first enrolled at NYFA's New York campus in 2012, before completing his studies at our Los Angeles campus.

New York Film Academy congratulates all of our alumni on their incredible achievements and wish them the best of success as they continue to advance in their careers and contribute their artistic voices to the entertainment industry!
by nyfa