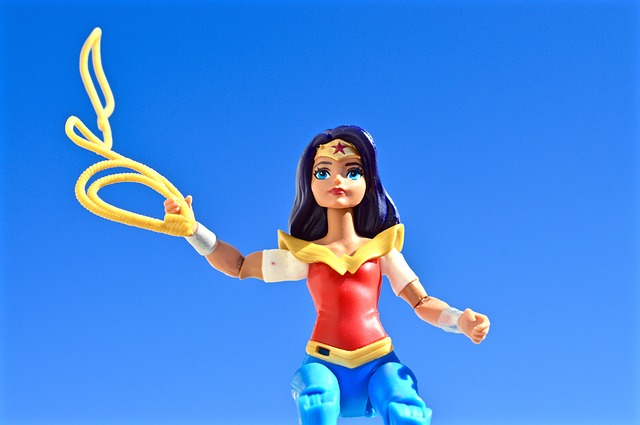 From directing to cinematography, writing to producing, women in Hollywood are working hard to have an equal voice and share of power in the movies being made … but we have a long way to go. According to the Annual Celluloid Ceiling Report, "In 2017, women comprised 18% of all directors, writers, producers, executive producers, editors, and cinematographers working on the top 250 domestic grossing films."
Here, we present seven women who defy those numbers and stand as role models for generations of women to come. We couldn't possibly decide which one of these women was more awesome than the next, so we put them in alphabetical order.
Ava DuVernay
Ava DuVernay

was the first African-American woman to win the Best Director Prize at Sundance Film Festival for

Middle of Nowhere,

and the first to be nominated for a Golden Globe Award for

Selma.

Recently, she became the first woman of color to direct a live-action film with a budget of over $100 million — a staggering sum for any director — for Disney's upcoming

A Wrinkle in Time

.
Nina Jacobson
Nina Jacobson

is a producer who, in her time heading up Disney, brought such films as

The Chronicles of Narnia

,

The Sixth Sense

, and the

Pirates of the Caribbean

to life. After being fired from Disney, she created her own production company, Color Force, which produced the wildly successful

Hunger Games

movies. She is also openly gay, and has helped to create a more inclusive environment for the LGBTQ+ community in Hollywood by creating Out There with fellow producer Bruce Cohen.
Patty Jenkins
Patty Jenkins

directed

Wonder Woman

, the third highest grossing film of 2017. It gave her the biggest domestic opening for any female director. Before that, Jenkins wrote and directed

Monster

, another, darker, woman-centric film that garnered critical acclaim and the academy award for its star, Charlize Theron, whom we will meet below…
Kathleen Kennedy
Kathleen Kennedy

started out her career as Spielberg's secretary and, as we mentioned in this article

celebrating women film producers

, rose to become one of the most powerful people in Hollywood. She heads up Lucasfilm, and is hence responsible for the Star Wars franchise and the highest grossing movies of the past few years, including

The Last Jedi.
Reed Morano
Reed Morano

is a cinematographer, known for

Frozen River,

Kill Your Darlings"

and

The Skeleton Twins.

More recently, she picked up critical acclaim for directing the first three episodes of

The Handmaid's Tale

. In 2013, she became the youngest member of the American Society of Cinematographers, and,

according to Wikipedia

, is one of only 14 women in this prestigious organization of approximately 345 active members.
Mina Shum
Mina Shum

is a Chinese-Canadian filmmaker who prefers to be known simply as an independent filmmaker. Her feature films,

Double Happiness

and

Long Life, Happiness and Prosperity

, premiered at Sundance. Her most recent film,

Meditation Park,

starring

Grey's Anatomy's

Sandra Oh, will hit theaters March 2018.
Charlize Theron
Charlize Theron

is a South African-American who has established her career beyond her acting talent and beauty by founding her own production company, Denver and Delilah, named for her two dogs. Its first production was

Monster

, and its latest was

Atomic Blonde.
For more on the usefulness of turning actor cred into producer cred, check out this article on why so many actors turn to producing, where you'll find more awesome women like Viola Davis, Salma Hayek and Drew Barrymore, who all started production companies of their own.
быстрый кредит онлайн на карту
zaymibistroru
займ на карту срочно круглосуточно
быстрый кредит онлайн на карту
zaymibistroru
займ на карту срочно круглосуточно
by nyfa