From Spike Lee's Do The Right Thing (1989) to Moonlight (2016), there are plenty of films for cinephiles to celebrate excellence from Black filmmakers and actors. There are films that tell the stories of Black life, culture, and history, all from the perspectives of Black directors, writers, actors, and visual storytellers such as Nia DaCosta, Jordan Peele, Jonathan Majors, Zendaya, Gina Prince-Bythewood, and Viola Davis.
10 Excellent, Must-Watch Movies From Black Filmmakers and Actors
It was hard to choose just ten films, but we whittled our list down to various films that have truly made their mark in pop culture and cinematic history through the decades. Listed in chronological order, we encourage you to grab a friend, pop that popcorn, and dive in. The bonus for NYFA students: Many of these must-watch movies are available in NYFA's free streaming library.
Do The Right Thing (1989)
Inspired by a racially-motivated incident in Howard Beach in 1986, Spike Lee's Do the Right Thing is a cultural masterpiece in Black film. The film is set in Brooklyn and takes a deep look at society, identity, and the Black experience when it comes to criminal justice. Lee dedicated the film to six Black people, five of whom were killed by police. It's hard not to see the correlations between George Floyd and the Black Lives Matter movement of modern times.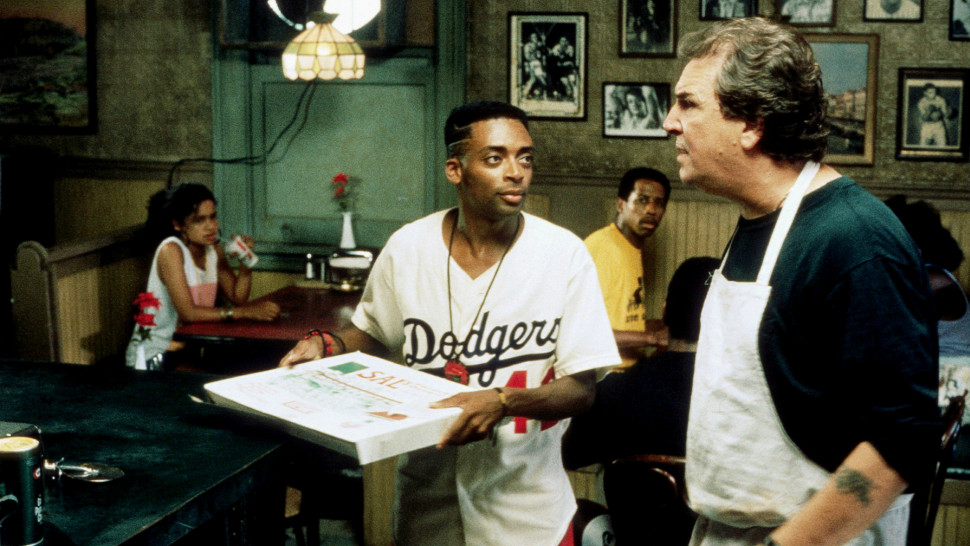 With Spike Lee and legendary Black cinematographer Ernest Dickerson at the helm, the film is a master class in stylized Expressionistic cinematographic effects such as Dutch tilts, extreme close-ups, spatial distortion, and overlapping editing. If you're looking for more context and a plot line, you don't have to dig too far. This article from The New Yorker is a great place to start. We were also honored to have actor Roger Guenveur Smith from the film as a guest speaker for NYFA.
Love and Basketball (2000)
The cult classic Love and Basketball explores the barriers for women in sports through the story of two young, talented players. It tackles themes of gender inequality in sports, the lack of professional options for female athletes, women being judged for being too athletic, and having to choose between a career and family. Director Gina Prince-Bythewood uses her films to discuss the intersection of race and gender. She also lives her values, going out of her way to hire and cast Black women and women of color. This value carried forward to her meticulously researched and artfully cast film The Woman King featuring AFA Acting for Film alum Masali Baduza in the role of Fumbe.
Precious (2009)
This movie grips you from the opening scene to the credits. It's an unflinching and unapologetic story about a young Black woman, Precious, who rises from an abusive and violent upbringing to turn her life around. With Gabourey Sidibe as the lead actress and a willingness to tell a painful story, this film has made its mark.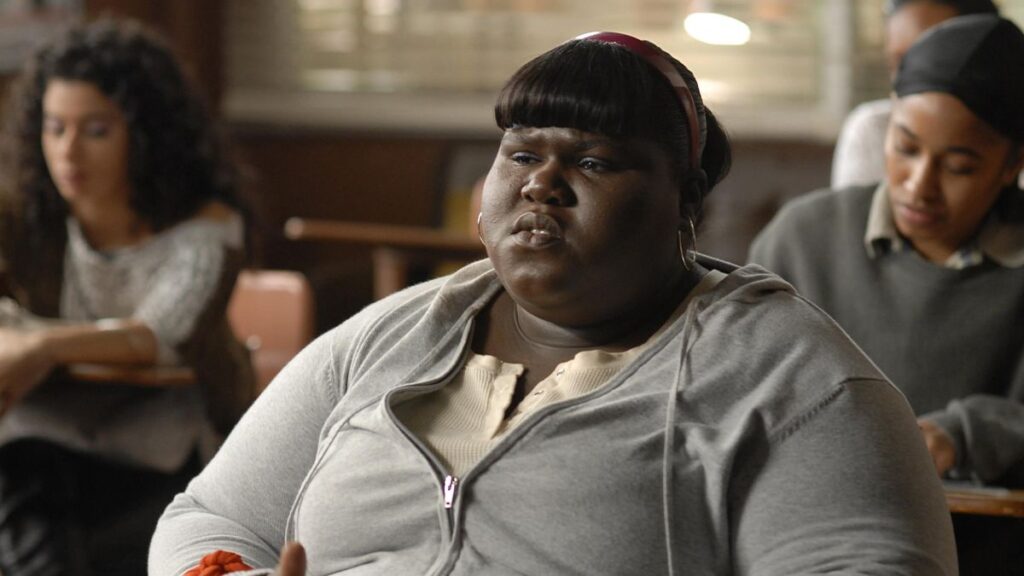 Notably, Sidibe's performance earned her the Independent Spirit Award for Best Female Lead, in addition to nominations for the Golden Globe and Academy Award for Best Actress. As an added bonus, NYFA alum Lisa Cortés produced this powerful film.
Selma (2014)
Telling the story of Dr. Martin Luther King, Jr. is an undertaking that few have ventured to tackle. His impacts on the Civil Rights movement and this country as a whole are powerful and profound. That's why it's unsurprising that Selma takes an entire 128 minutes to tell the story of just three months of this pivotal changemaker's life. David Oyelowo is stunning in his portrayal of this giant in American history. If you're hooked after Selma and want more stories, here are a few more examples of great Dr. Martin Luther King Jr. movies, television shows, and plays.
READ MORE: Dr. Martin Luther King Jr. Movies, Television Shows, and Plays
Moonlight (2016)
This story of a young Black man in Miami chronicles the struggles of race, adolescence, and identity. Raw and powerful, Moonlight is a perfect example of a masterful adaptation. Based on Tarell Alvin McCraney's play In Moonlight, Black Boys Look Blue, director and co-screenwriter Barry Jenkins takes the highly theatrical Magic Realism of McCraney's playwriting style and reimagines it for the screen.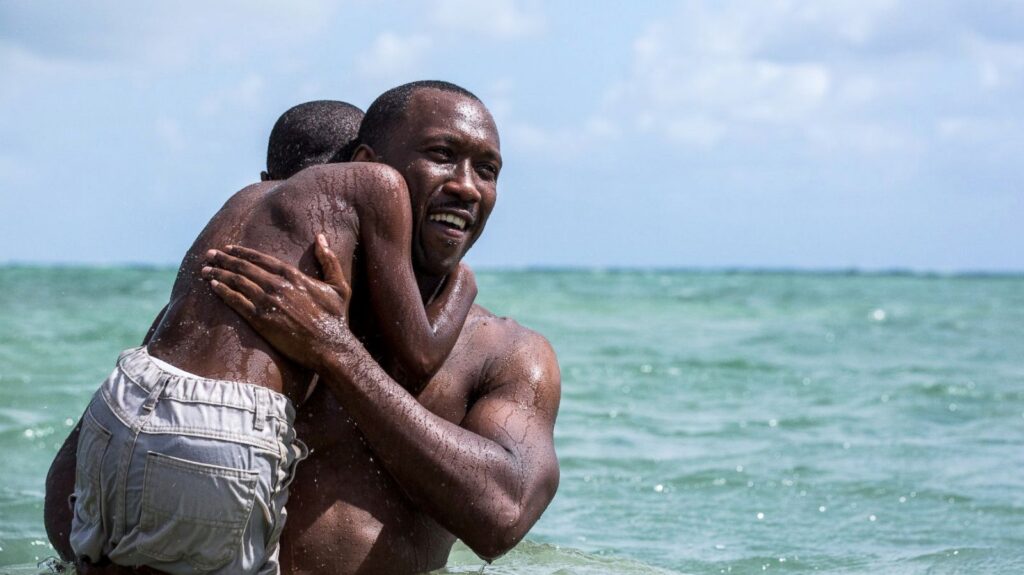 The result is riveting, with the acting from newcomer (at the time) Alex Hibbert only adding to the powerful effect of the film. McCraney has gone on to write David Makes Man, which features NYFA's very own Patrice DeGraff Arenas in a recurring role.
Get Out (2017)
Wow. Let's start with that. Jordan Peele's debut film was as jaw-dropping as it was significant to the conversations on race in America. Get Out implores viewers and historians to examine the everyday terrors of performative allyship and cultural appropriation. It's terrifying in more ways than expected and worth every minute. It's no surprise that Get Out earned Jordan Peele an Oscar. He was the first Black screenwriter to receive an Oscar for best original screenplay.
How do you follow up on a debut deemed one of the best films of the 21st century? You keep making great films— and Peele has done just that by directing, writing, and producing Us (2019) and Nope (2022).
READ MORE: NYFA Alum Tracy Oliver's 'The Blackening' Trailer Released
Black Panther (2018)
If you haven't had a chance to take in this modern masterpiece, consider it time. It's Marvel magic wrapped up with a celebration of the African continent that hasn't been seen before in the Marvel empire. With an all-Black cast and a powerful lineup of talent behind the scenes, it's no surprise to us that Black Panther crushed box office expectations. We had the pleasure of catching up with Marvel producer Nate Moore for some Q+A on the impact of Black Panther: Wakanda Forever and plans for the future. Wakanda forever!
BlacKkKlansman (2018)
Featuring NYFA Guest Speaker Adam Driver and directed by Spike Lee, BlacKkKlansman explores topics including racism, racial tensions, and the fight for equality. Taking place in the 1970s, this autobiographical film features John David Washington as police officer Ron Stallworth, who famously infiltrated a chapter of the KKK and prevented the bombing of a Black student organization.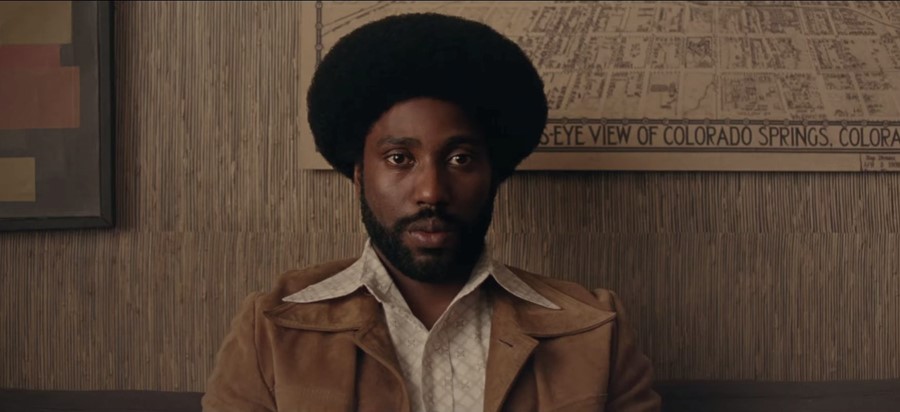 Stallworth gets the help of a white Jewish-American police officer Flip Zimmerman (Driver), in his undercover investigation, who also tackles common prejudices about his own identity and heritage. The film is a powerful and impactful reminder of many injustices and racism that still exist in society today.
Fences (2016)
Based on the Pulitzer Prize-winning play, Fences is a story about a complicated character in the 1950s and touches on themes about family, race, and fulfillment. Troy Maxson, played by Denzel Washington, is a hardened man living in Pittsburgh, PA, with his hardworking wife, Rose (the EGOT-winning Viola Davis), his son Cory (Jovan Adepo), and his best friend, Bono (Stephen McKinley Henderson). Now working as a garbage collector, Troy reflects on his days as a Negro League baseball player and grapples with his untapped potential, often taking out his frustrations on others. The film is a harrowing story that beautifully captures the essence of a flawed man and also features NYFA Guest Speaker Russell Hornsby as Lyons, Troy's son from a previous relationship.
Dear White People (2014)
Dear White People is a satirical dark comedy-drama that follows the experiences of Black students at a fictitious Ivy League college, Winchester University. Eventually becoming a hit series on Netflix, Dear White People featured the aftermath of the ongoing criticism from Samantha White, a biracial student of the university, and white students on her student radio show, Dear White People. Throughout the film, Sam goes head to head with many, including Kurt, a white student and fraternity brother who decides to throw a blackface party in response to Sam's show. The film also explores the effect of the show on Colandrea "Coco" Conners (Teyonah Parris), Lionel Higgins (Tyler James Williams), and Troy Fairbanks (Brandon P. Bell), Black students who, amid their own self-identity and ambitions, have varying opinions on Sam's show.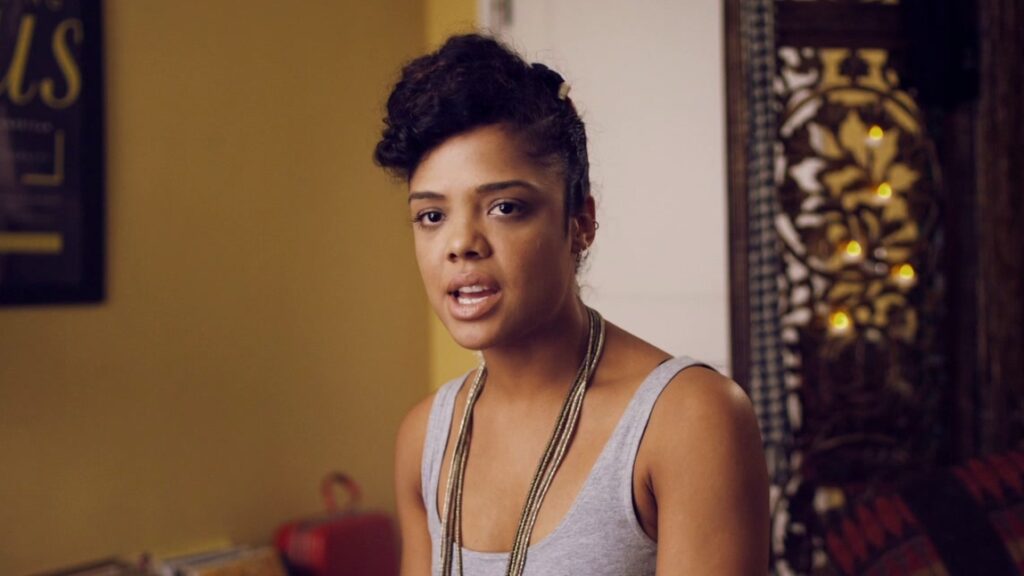 Justin Simien's directorial style leans towards clean symmetry and wide angle lens while his writing is filled with irony, snappy dialogue, and sarcasm. This combination helps the film critically explore the racialized stereotypes the characters are forced simultaneously to embody and reject at a predominantly White institution.
Additional Films and Movies From Black Filmmakers and Actors
If you're finished with this list of must-watch movies, check out more fantastic films, such as The Hate U Give (2018), also featuring NYFA Guest Speaker Russell Hornsby, NYFA alum Tracy Oliver's horror-comedy The Blackening (2022), and the 2023 animated film Spider-Man: Across the Spider-Verse, featuring NYFA alum Issa Rae.
A few other exceptional films from acclaimed directors, including Ava DuVernay, Barry Jenkins, Steve McQueen, Ryan Coogler, Dee Rees, Julie Dash, and include:
A Dry White Season (1989)
Daughters of the Dust (1991)
Malcolm X (1992)
Eve's Bayou (1997)
Medicine for Melancholy (2008)
Pariah (2011)
Fruitvale Station (2013)
Belle (2013)
12 Years a Slave (2013)
The Fits (2015)
Dope (2015)
13th (2016)
Hidden Figures (2016)
Mudbound (2017)
Detroit (2017)
Sorry to Bother You (2018)
If Beale Street Could Talk (2018)
The Last Black Man in San Francisco (2019)
One Night in Miami (2020)
Judas and the Black Messiah (2021)
This is not an all-encompassing list, and there are many more films, television shows, podcasts, and other visual media to explore from incredible Black artists.
Celebrating Black Filmmakers and Visual Storytellers
There's a treasure trove of movies that examine Black history and culture through a rich array of lenses and stories, and it's only growing by the year.
Ready to bring your own story to life? Learn more about making your own film in one of NYFA's filmmaking or screenwriting programs!
by Melissa Randall