From You've Got Mail to The Wedding Planner, for some, the romantic comedy genre has some of the best movies. For aspiring screenwriters, producers, and filmmakers, however, vital skills such as character development, plot, and casting can be learned from making a romantic comedy. It's why some of them are so iconic and, to this day, are watched over and over again. 
What is a Romantic Comedy? Top Romantic Comedy Movies to Inspire Aspiring Filmmakers
Romantic comedies are exactly what they sound like – lighthearted, funny films with romance at the center of the story. Here are a few romcoms we feel fully truly define the genre, desperate races to get to the airport in time and all.
My Big Fat Greek Wedding (2002)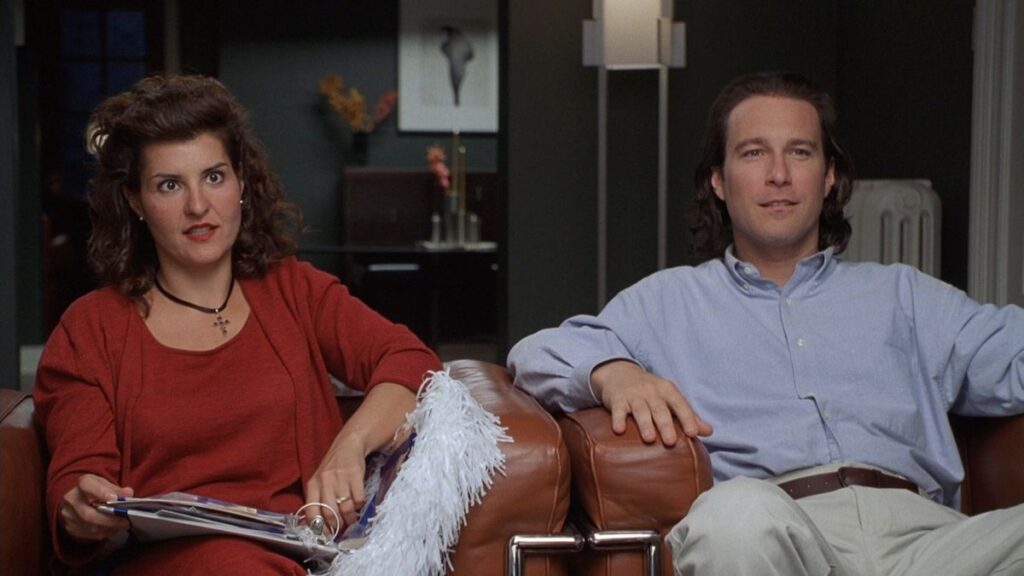 One of the highest-grossing romantic comedies of all time, this film was nominated for an Academy Award for Best Original Screenplay. The movie follows the adventure of 30-year-old Toula, who struggles to fit the stereotypical image of a "good Greek girl" who is expected to marry a Greek man, have Greek babies, and care for everyone till her dying day. Things turn upside down for Toula when she falls for a handsome school teacher (and non-Greek), Ian Miller (aka Aiden from Sex and the City), to the chagrin of her large Greek family. Praised for its eccentricity and script, the film that spawned a TV series is a perfect way to start a romantic evening.
There's Something About Mary (1998)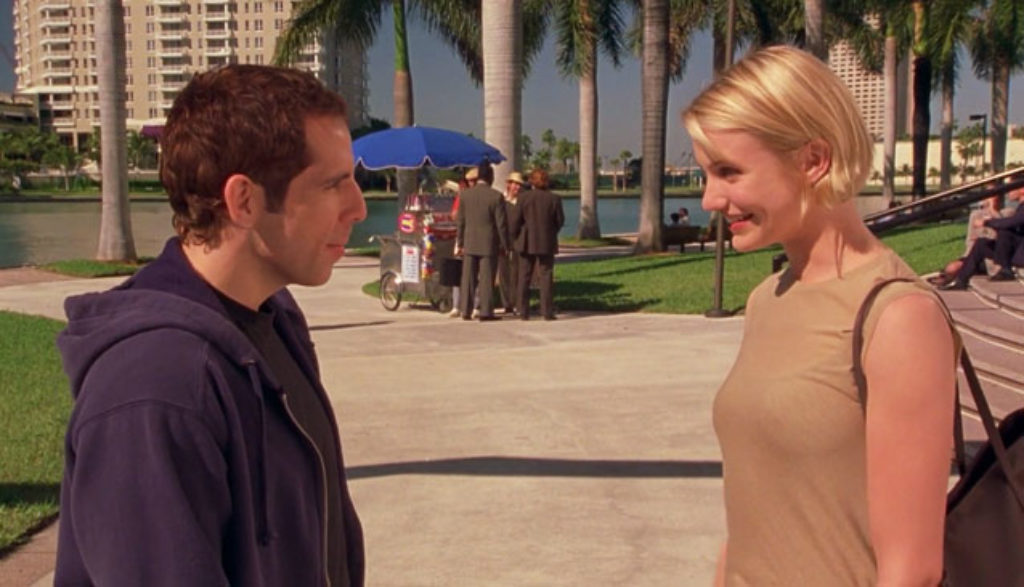 If high school romances are your thing, you'll love this movie starring Cameron Diaz as Mary, a woman much sought-after by three men: Ted (Ben Stiller, Zoolander), a high school sweetheart;  Dom (Chris Elliott, Groundhog Day), his best friend; and Pat (Matt Dillon, Wild Things), a private detective. As one of Cameron Diaz's first big films, this makes the list of top romantic comedy movies because it's laugh-out-loud funny (and a little raunchy.)
The Wedding Planner (2001)
Jennifer Lopez (Maid in Manhattan) stars as by-the-book (you guessed it) wedding planner Mary in this adorable 90s romcom. After her own misfortunes with love, Mary puts all of her time and focus into work – until a mysterious stranger, Steve (Matthew McConaughey, Dallas Buyers Club), enters the picture. The film hits peak awkwardness and comedy when it's revealed that Steve is one of her grooms. Despite the questionable premise of an unavailable man falling for his wedding planner, the movie has a happy ending for everyone.
Notting Hill (1999)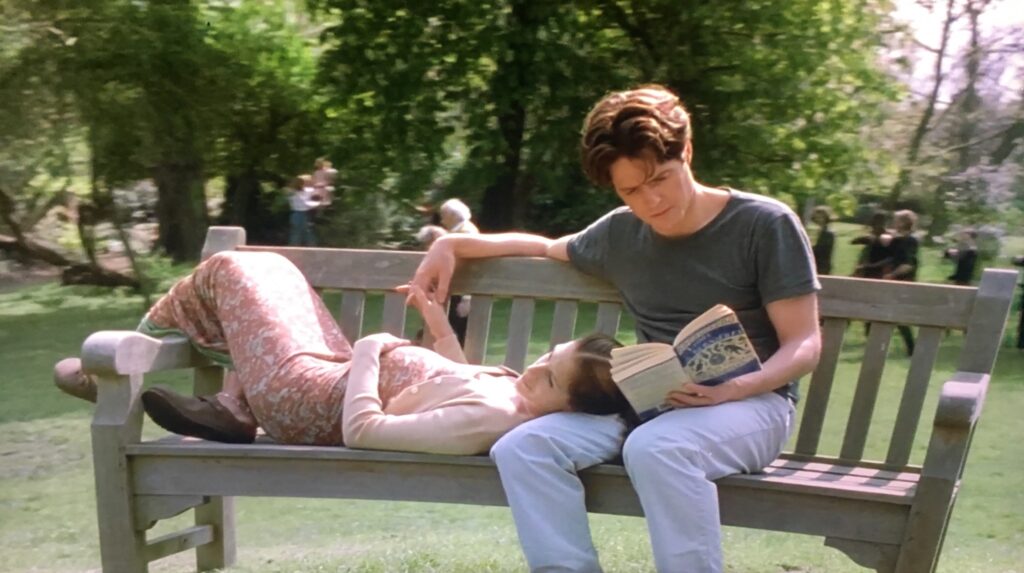 Ever wonder what it would be like to fall in love with a celebrity? This beloved 90s romcom answers the question. A British romantic comedy, Notting Hill is a story of a small-time bookseller (he lives in the neighborhood of Notting Hill in London) who meets and falls for a famous yet vulnerable actress. Written by the same screenwriter as Four Weddings and a Funeral, this film stars Hugh Grant (Bridget Jones Diary) and Julia Roberts (Pretty Woman) as a star-crossed couple. (We bet Harry and Meghan love this one!)
Love and Basketball (2000)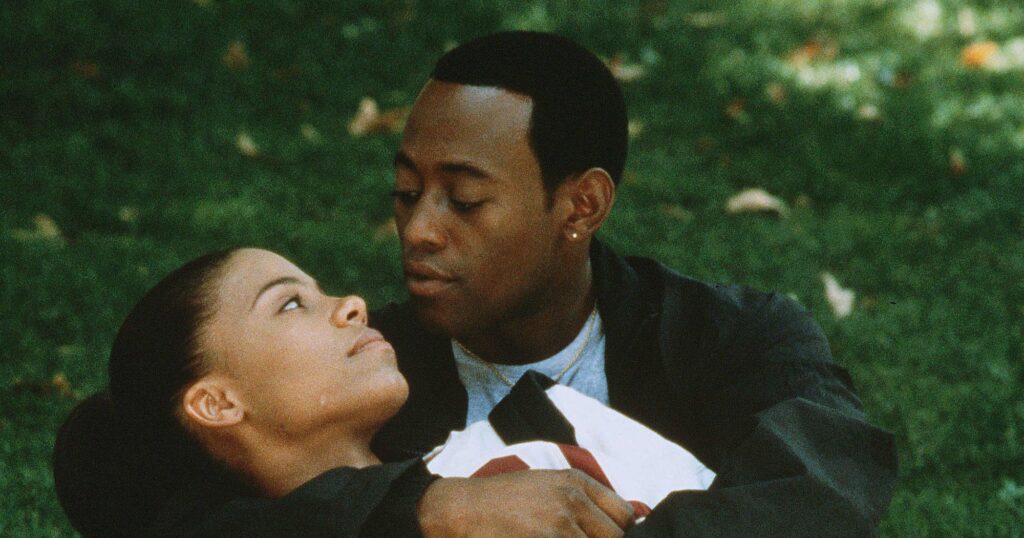 Love and Basketball, starring Omar Epps and Sanaa Lathan, is not a romantic comedy that goes after big laughs, but instead, the brilliant banter between its two leads. The film follows neighbors Monica (Lathan, The Affair) and Quincy (Epps, This is Us) from childhood to college, telling the story of their love of two things – each other and, of course, basketball. This film is an absolute must-watch, and for NYFA students, it's available on our streaming library.
Enchanted (2007)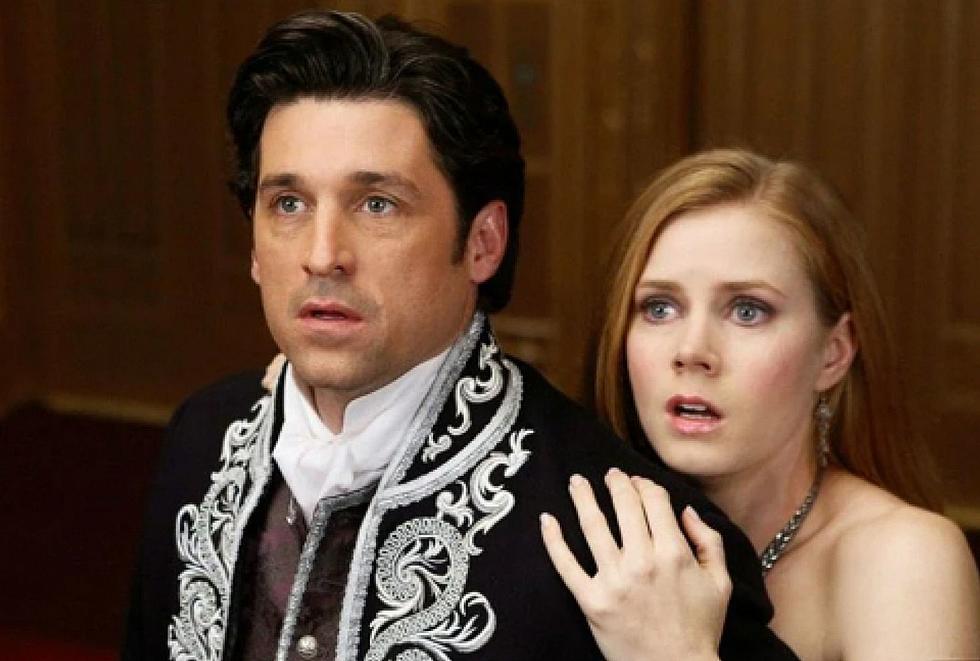 Amy Adams (Sharp Objects) stars as the sweet and naive Princess Giselle, who is banished by her stepmother from her fantastical world of Andalasia to the real world. Closely followed by her Prince Charming (James Marsden, The Notebook), Giselle tries to navigate New York only with her charm to rely on. She befriends a cynical lawyer, Robert (Patrick Dempsey, Grey's Anatomy), and his daughter, Morgan, showing them that magic and adventure aren't only for fairy tales. Combining fantasy and romance, the film has great musical numbers for musical theatre fans, fun animation and CGI, and a heartwarming story.
Always Be My Maybe (2019)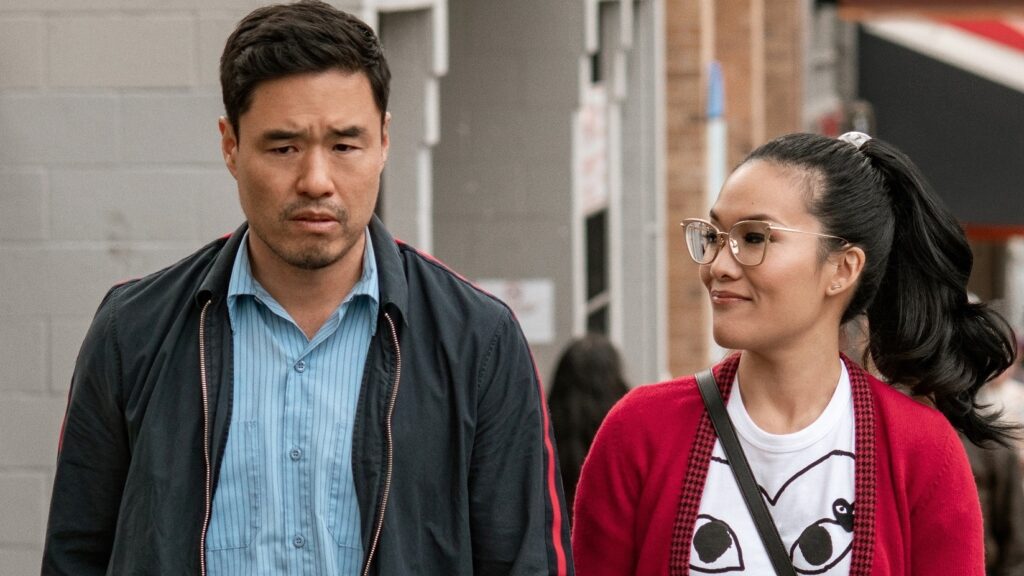 Ali Wong (Ali Wong: Baby Cobra) and Randall Park (WandaVision) play the will they or won't they game in Always Be My Maybe, a movie about two childhood friends who grow in different directions. Now a celebrity chef, Sasha (Wong), has everything she's ever wanted – with the exception of a partner who really cares for her. Meanwhile, Marcus (Park) is trying to find his way out of where he's from. While the plot seems predictable, there are a few unexpected twists and turns – including Keanu Reeves in one of the best cameos in rom-com history.
Destination Wedding (2018)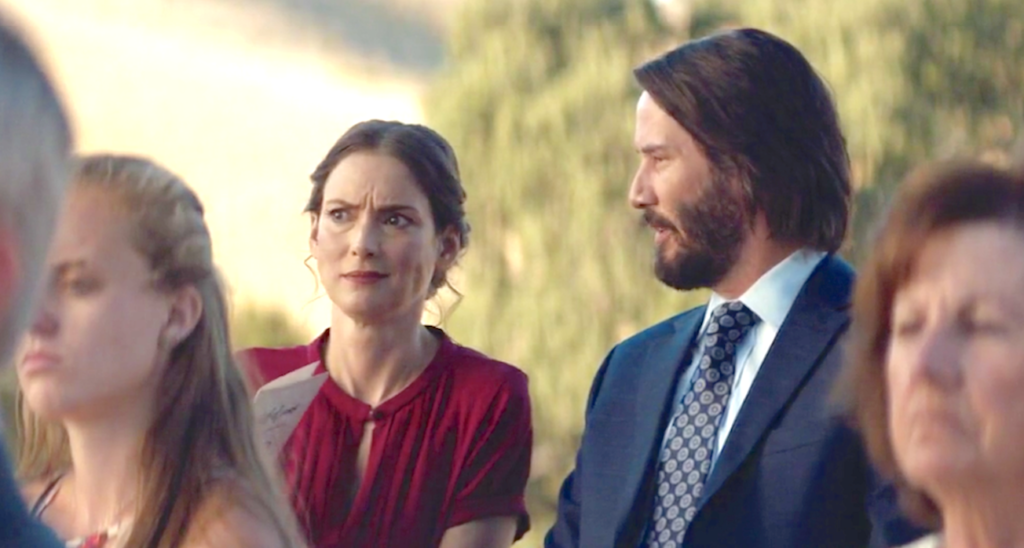 Speaking of Keanu, Destination Wedding, a highly underappreciated film, is the best romcom you've never heard of. With leading lady Winona Ryder by his side, Reeves plays an incredibly cynical intellectual going to a (big surprise) destination wedding. He meets Ryder, who is attending the same wedding and has the same sour demeanor about love, life, and, well, weddings. This movie is a great example of how casting the right leads can be everything in whether or not your film works. Ryder and Reeves have fantastic chemistry that makes you root for them (bad attitudes and all). If you like romantic comedies with a side of sass, this is the film for you.
Two Can Play That Game (2001)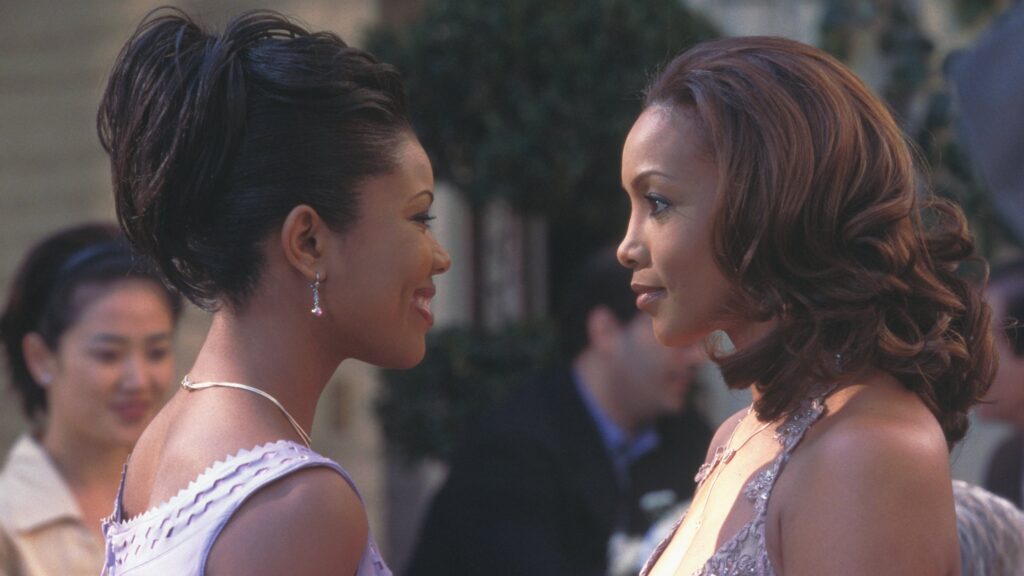 The multi-talented Vivica A. Fox breaks the fourth wall in this zany 2000s romcom, which follows the character through her breakup with boyfriend Keith (Morris Chestnut, Girls Trip). The film is unique because Fox's Shanté frequently tells the audience exactly what she's thinking and planning on doing next. It's choice of storytelling that a lot of filmmakers don't make, especially in the rom-com genre. Overall, this game of breakup chess is entertaining and doesn't take itself too seriously, making it a great rom-com. Not to mention the rivalry with Gabrielle Union.

The Proposal (2009)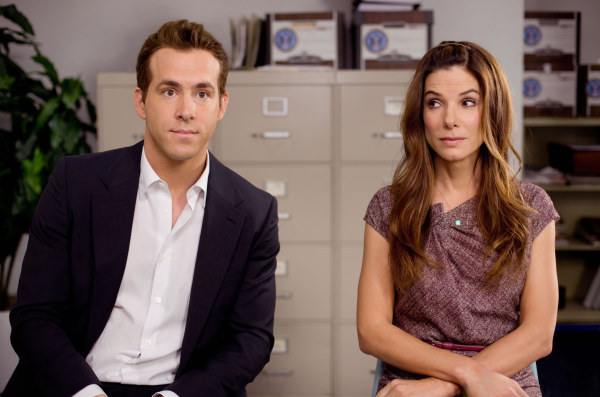 Nothing says rom-com like a fun workplace romance. In The Proposal, top publishing executive Margaret Tate's (Sandra Bullock, Miss Congeniality) visa has expired, and she faces deportation. Determined to hold onto her job as Editor-in-Chief, she convinces her assistant Andrew Paxton (Ryan Reynolds), to marry her to buy her some more time. When she's forced to go with him to visit his family back home, however, unexpected love blossoms, and things get complicated. While the script follows the traditional rom-com track, it's worth watching it for the chemistry between Sandra Bullock and Ryan Reynolds. (And Betty White!!)
Jesse and Celeste Forever (2012)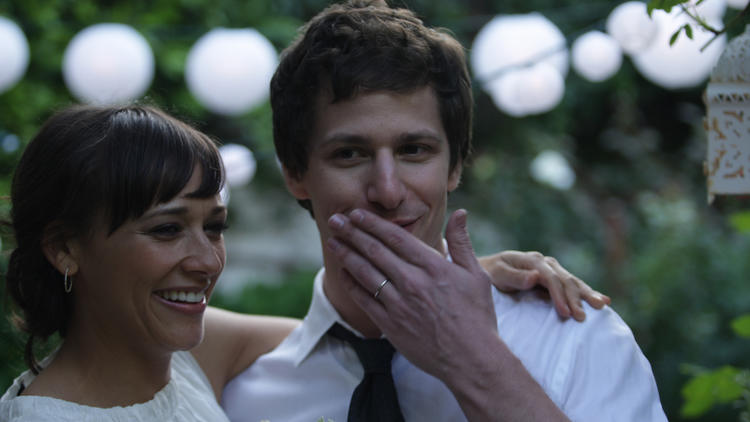 Rashida Jones shines in this rom-com opposite Andy Samberg, where she plays a trend forecaster (is that a real job?!) going through a divorce with her best friend. Celeste (Jones) and Jesse (Samberg) are two peas in a pod, to the dismay of their friends, who believe their codependency, considering their soon-to-be divorce, is unhealthy. Celeste allows Jesse to live behind her home while he figures out his career and finances as her life thrives. Everything changes when big life news comes for Jesse, leaving Celeste to figure out how to let go of someone she thought she'd have in her life forever. Another must-watch film, Jesse and Celeste, is a great example that sometimes, the best way to make an amazing movie is to learn how to write a great script.
Jerry Maguire (1996)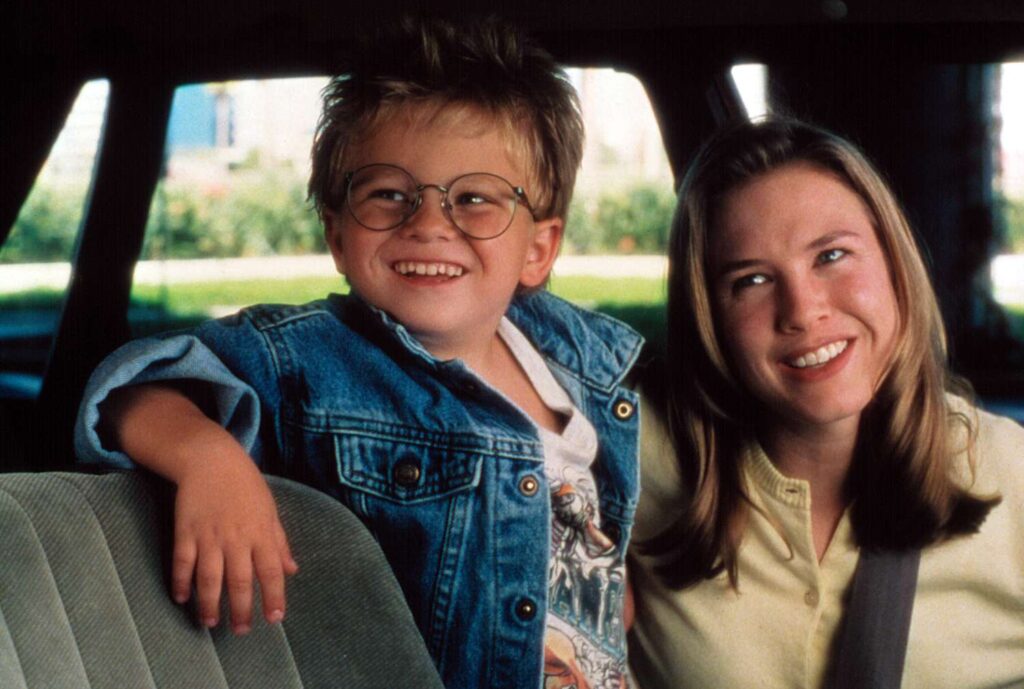 Jerry Maguire is an iconic romcom, with Tom Cruise (Top Gun) starring as a sports agent who is fired from his job and, as a result, decides to start his own agency with the help of single mom Dorothy Boyd (Renee Zellweger). The movie is aspirational and romantic at the same time, with iconic quotations — including lines like "Show me the Money," "You had me at hello," and "You complete me." For many, Jerry Maguire completes this list.
Love in the Villa (2022)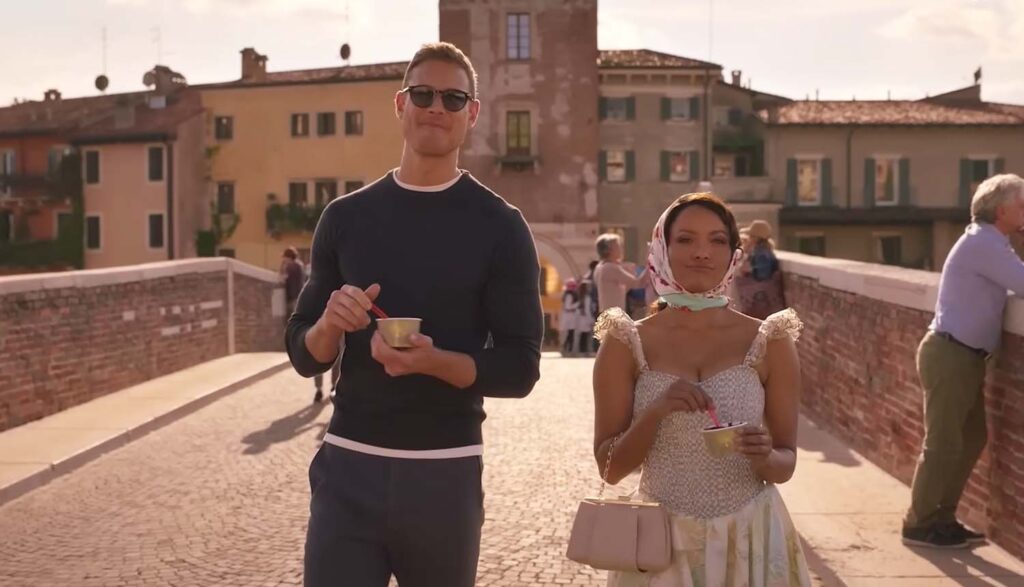 Italy? Wine? Love? Netflix knew what it was doing when it made Love in the Villa, a charming romantic comedy starring Kat Graham (The Vampire Diaries) and Tom Hopper (I Feel Pretty). Graham plays Julie, a teacher who, when ditched by her boyfriend, decides to go to Italy alone on their perfectly planned vacation. Things go array when Graham realizes her villa was double-booked with a brit (Hopper), and the two have to share the space for the duration of the trip. Complete with romantic cliches, Love in the Villa is a cute and quirky rom-com any love fanatic would swoon for. Add it to your list of movies to watch on Netflix!
To All the Boys I've Loved Before (2018)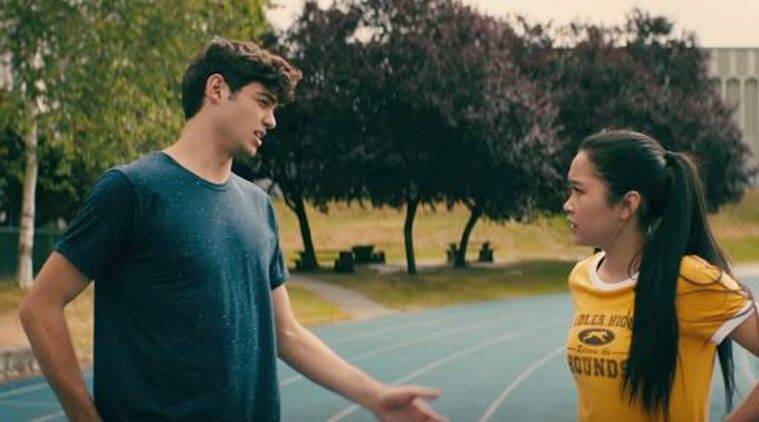 We can't share the top romantic comedies without To All the Boys I've Loved Before, starring NYFA's very own Lana Condor! Condor plays Lara Jean, a shy and imaginative teenager who describes herself as "invisible." She writes secret love letters to her crushes, which of course, find their way out into the world. Challenged to embrace who she is and what she wants, this film is great for any hopeless romantic who puts their feelings to paper.
50 First Dates (2004)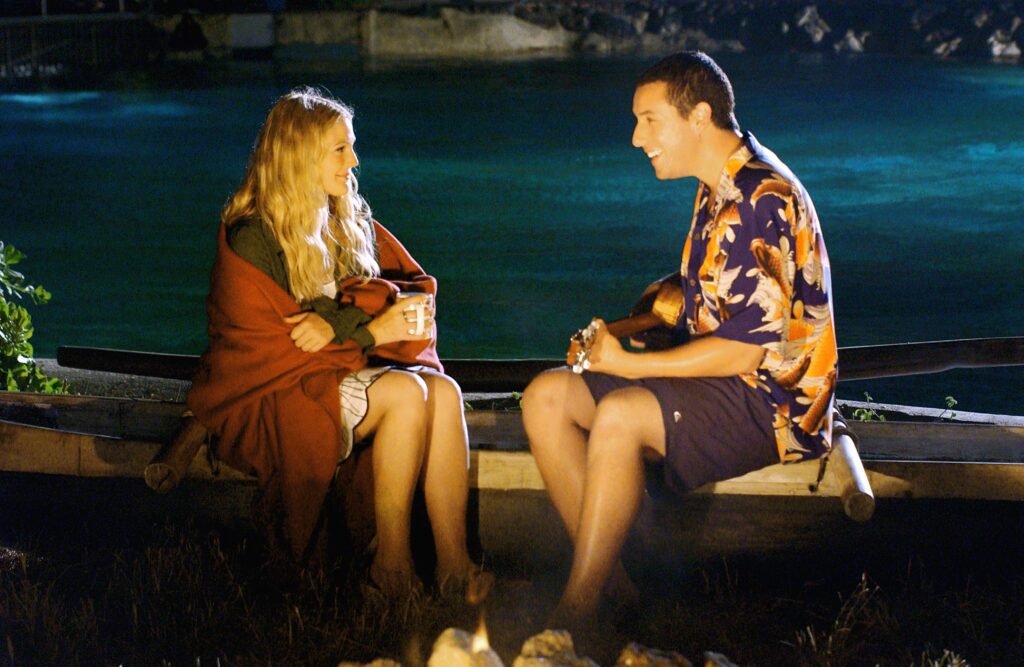 Famous on-screen couple Adam Sandler and Drew Barrymore come together again in 50 First Dates, a silly and unconventional story of finding love in unexpected ways. Henry (Sandler, Uncut Gems), a veterinarian living in Hawaii, falls in love with Lucy (Barrymore, Charlie's Angels), a local. However, Lucy has short-term memory loss, which means that overnight, she loses her memory of the day before. After meeting her for the first time, however, Henry is smitten and accepts the fact that he has to romance her every day.
Get Started in Filmmaking at NYFA
Have an idea for your own romantic comedy? Learn how to write scripts, make short films, and produce your own projects at New York Film Academy! Explore our programs to get started.
by nyfa