How do you make a blockbuster from a blonde? That was, for many, the first question when it was announced that Warner Bros. would be releasing a live-action feature film about Barbie. The film is the first feature of the doll and has the support of Barbie manufacturer and copyright owner Mattel. From a teaser trailer based on Planet of the Apes to a single frame that showed Barbie star Margo Robbie emulating the doll's famous curved feet, since the beginning, audiences couldn't wait to learn more about the Barbie movie plot and cast.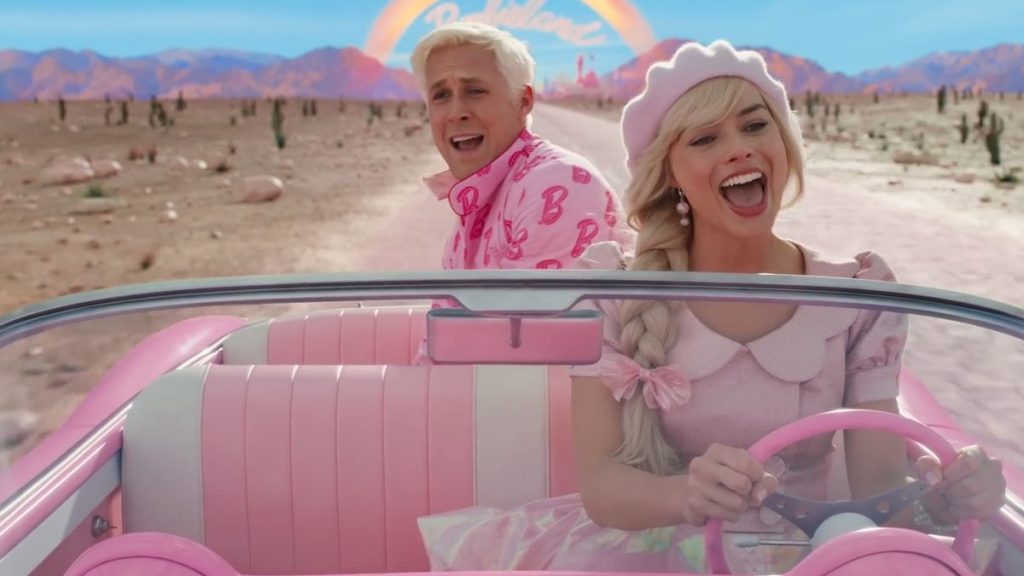 "Barbie is an interesting project because it is a unique and wild idea, but one that is adapting an existing property – Barbie dolls – into film," says Christina Weir, NYFA Screenwriting instructor. "[What's] being adapted is not a specific storyline (as would be the case if you were adapting a book into a film). This gives the writer a wide berth to create something, but also a very tight set of parameters in which to do it."
The Barbie Movie Plot: Making a Film from a Doll
From filmmaking to screenwriting to cinematography, Barbie is a milestone in film. So how did Barbie become a film concept?
While only director Greta Gerwig knows the true inspiration of Barbie, Weir describes the aspects of NYFA's Screenwriting curriculum that prepare aspiring filmmakers to adapt a work like Barbie.
"In our programs, we have courses on Adaptation where students learn how to adapt stories from non-cinematic forms like novels, games, short stories, plays, etc. They learn both about properties in the public domain and properties that you would need to secure the rights for," she said.
"[In] our Business class, students have an exercise called Pitch-A-Take. They are given a topic and have to create a 5- to 10-minute pitch for a movie. These topics have varied over the years from things like "Shadows" or "A Heist at 10,000 Feet". But it has also included the topic "Cap'n Crunch, the cereal." Obviously, with something like that, it is not a topic the student has the rights to, but they learn what it takes to come up with a story based on certain parameters given to them."
For Barbie, these parameters include the existing Barbie lore, such as her iconic boyfriend, Ken, the frequent use of pink in her clothing, shoes, and accessories, and the fine line between realism and fantasy. From there, the minds behind Barbie had to find their angle. At NYFA, Weir explained, finding a story angle can be done through a series of exercises.
"One of our pivotal first semester classes is Story Generation. Here, we talk about the importance of writers having many ideas, never knowing which one will be the big hit. We teach them where to look for ideas and how to take a single kernel (perhaps a character, maybe a 'what if?' or a world/setting) and develop it out into a fully structured story with nuanced characters," she says. "They have numerous exercises that range from people watching to scouring news headlines that teach them how to find that spark of inspiration."
The History of Barbie in Film, Television, and Media

Regarding this adaptation, filmmakers did have some existing work to go off of. There have been many animated Barbie movies for kids, including Barbie in the Nutcracker and Barbie as Rapunzel, as well as a Barbie series on Nickelodeon and other streaming services. Additionally, there have been various Barbie video games. The doll inspired the famous 'Aqua' song parody, which experienced a remix with the new Nicki Minaj & Ice Spice – Barbie World (with Aqua) song. This remix was specifically created for the movie, and NYFA alum Hanna Lux Davis directed the music video.
Over the years, Barbies have also gone beyond the traditional blonde and blue-eyed aesthetic, expanding the Barbie world to include beloved characters and real-life feminist heroes, including famous movie characters, such as Halle Berry's Ariel from The Little Mermaid (2023). Barbie "role models" include Producer Shonda Rhimes, YouTube CEO Susan Wojcicki, and even NYFA Guest Speaker Emmy Rossum. While representation is still needed in the Barbie world, the diversity in the Barbie film shows that progress is being made.
The Business of Barbie
For Warner Bros., the studio behind Barbie, the film isn't only a tremendous achievement in creativity; it's also a savvy business decision. Since the announcement of the film, the Barbie brand has popped up in cross-promotions with Airbnb, Zara, Crocs, BEIS Travel, and Burger King. The patented Barbie pink is experiencing a resurgence in fashion and home decor, gracing the pages of high-end publications such as Architectural Digest. From a producing angle, Barbie sets up the potential for the studio to fully engage with Barbie enthusiasts worldwide.
Jenni Powell, Producing Chair at NYFA Los Angeles. Powell, who won an Emmy for her web series adaptation of Pride and Prejudice, titled The Lizzie Bennett Diaries, explains how NYFA prepares students to take on ambitious projects like Barbie.
"At NYFA, several of our Departments have coursework in their programs that prepare students for not only adaptation work but even taking that further into building Franchises that can house several stories across multiple mediums," she says.
"For instance, the Screenwriting degree programs in Los Angeles have courses that cover Transmedia, which is the process of building story worlds across multiple platforms and mediums. These courses culminate in the students creating a complete Transmedia plan that could include anything from web series, games, podcasts, comics, graphic novels, and more."
Transmedia, as seen with franchises like Star Wars, The Avengers, Buffy the Vampire Slayer, Harry Potter, and many more, expand the potential for films to reach their full potential, both creativity and financially.
"What started as a plastic doll has now grown into not just a successful toy brand but a media empire, with the recent feature film just being one of many experiences available for fans to celebrate their love for Barbie and for new audiences to experience her in all her hot pink glory."
"To translate that in business terms," Jenni says, "Each platform or medium that Barbie expands into represents a revenue stream, and each unique revenue stream has the potential to tap different audiences for great financial gain. It behooves not only Producers but all creators to have at least a foundation in these concepts, and students at NYFA can get that knowledge in different ways across all our programs."
Barbie Premieres July 21st with NYFA Connections
Barbie premieres July 21st and stars Margot Robbie, Ryan Gosling, NYFA alum Issa Rae, and NYFA Guest Speaker Simu Liu. Narrated by Helen Mirren, the film also features Suicide Squad's John Cena, Nicola Coughlan of Netflix's Bridgerton, SNL's Kate McKinnon, and director and actress Emerald Fennell, who stars as the controversial Barbie doll Midge. The star of Barbie, Margot Robbie, was a huge part of bringing Barbie to the silver screen. The multi-talented Australian actress is also one of the film's producers and is also known for creating bold films such as Promising Young Woman, which stars NYFA Guest Speaker Carey Mulligan.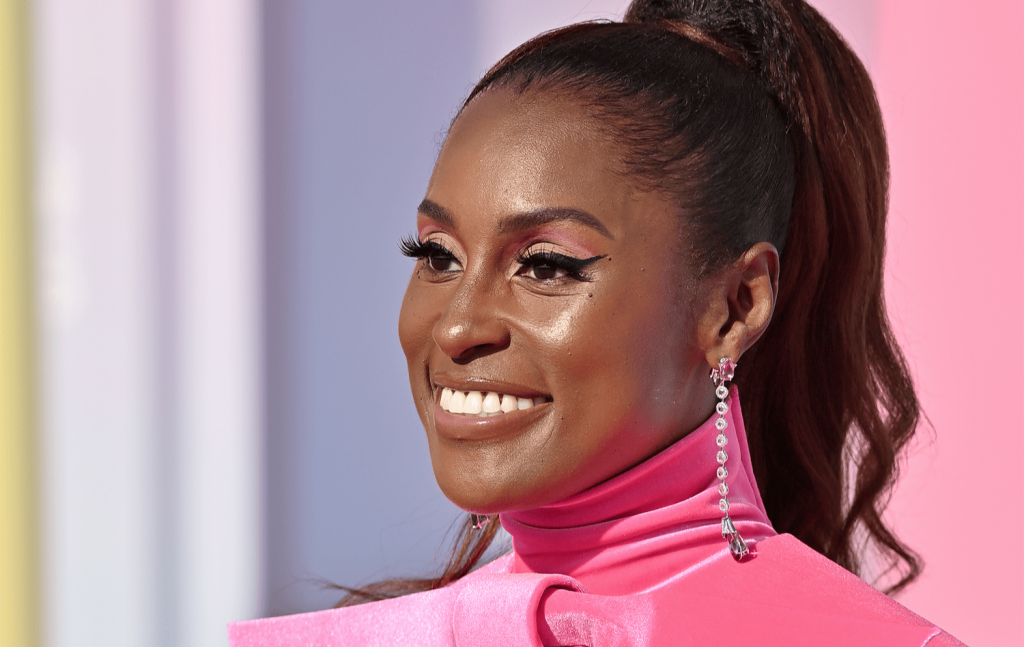 Directed by Greta Gerwig and written by Greta Gerwig and Noah Baumbach, Barbie promises to be a diverse film that breaks stereotypical beauty standards. The film brings us inside Barbie Land, a magical place where mirrors have no reflection, walls are see-through, and the iconic dreamhouse even has a water slide from the bedroom down to the pool (which has no water ).
NYFA students and faculty brought out our Barbie pink tees for a special on-campus event at NYFA New York to celebrate the premiere.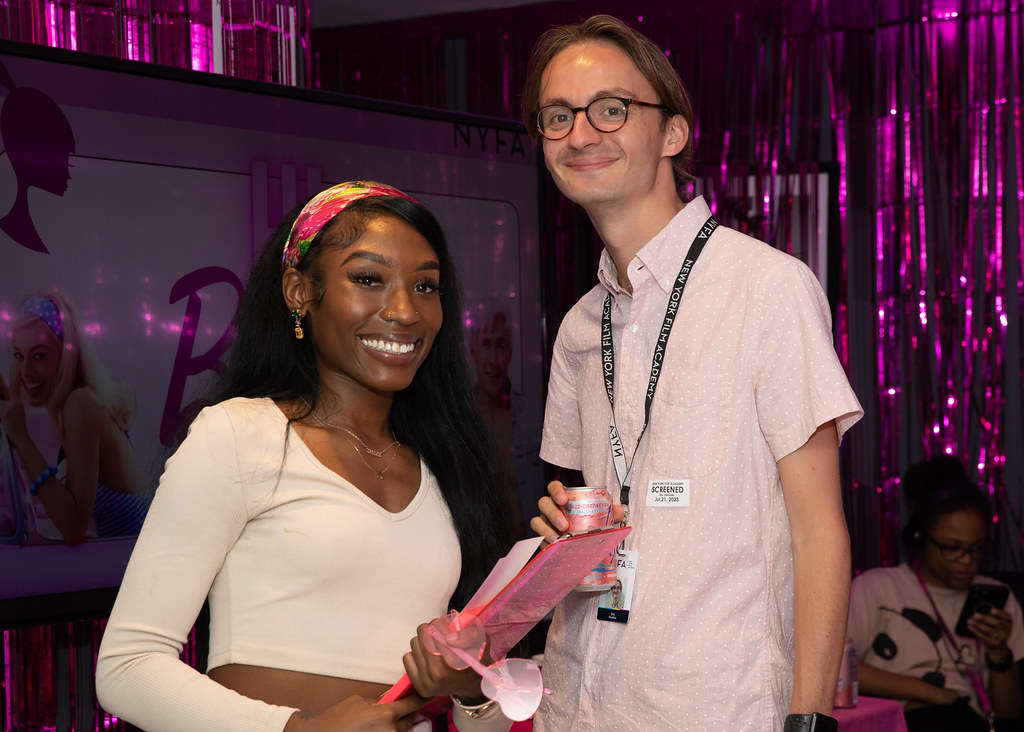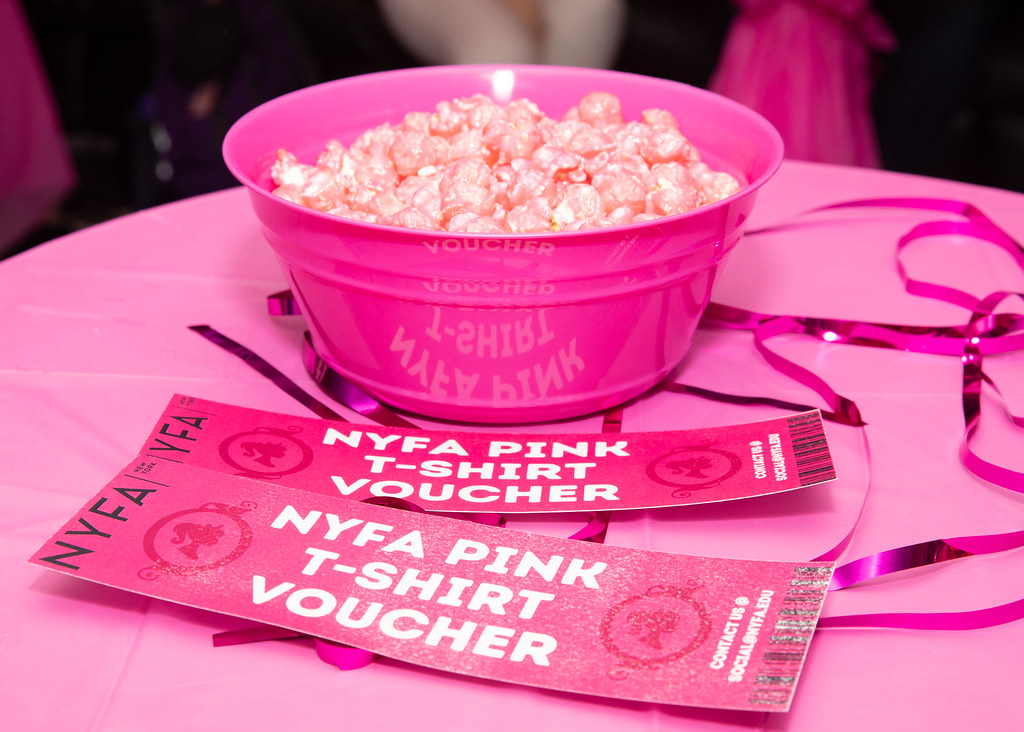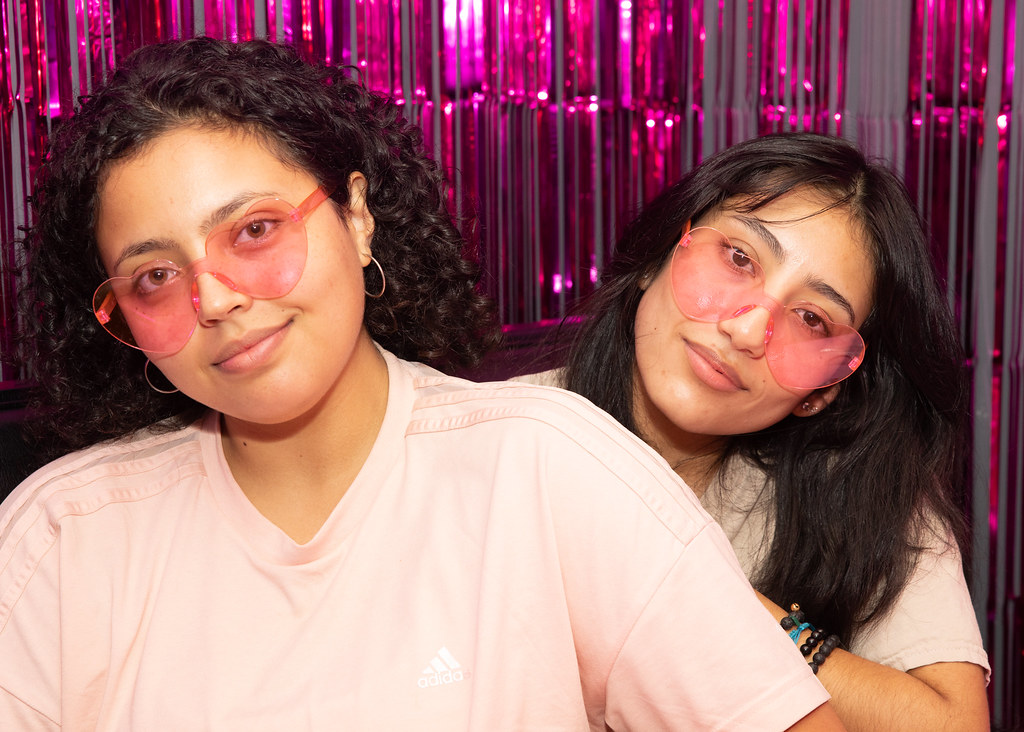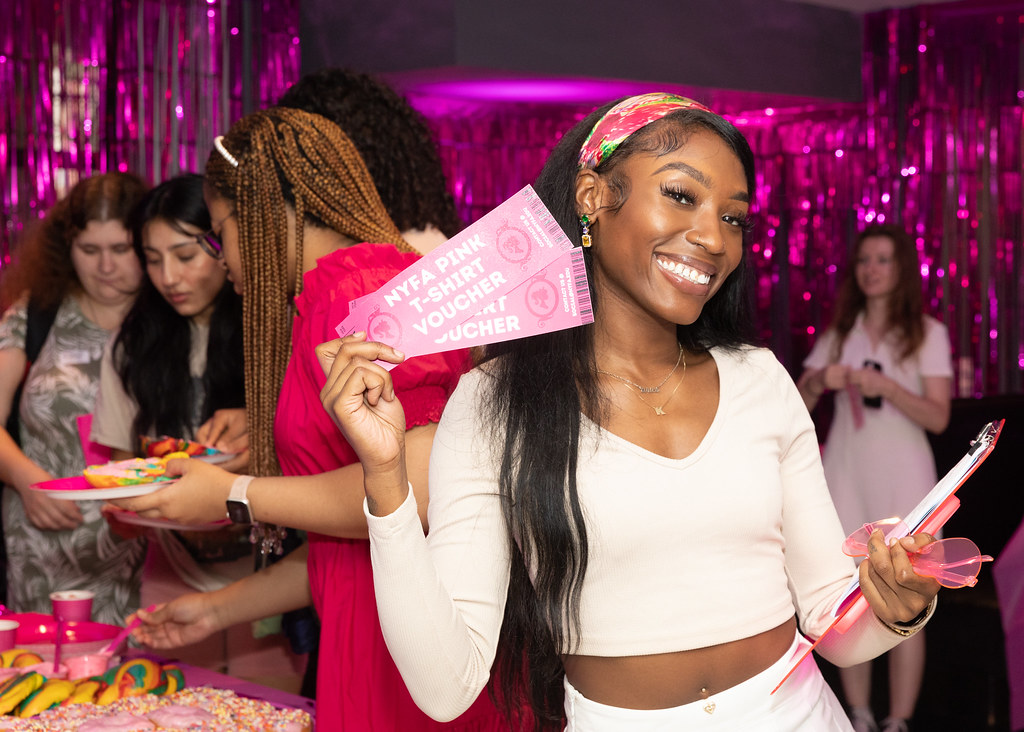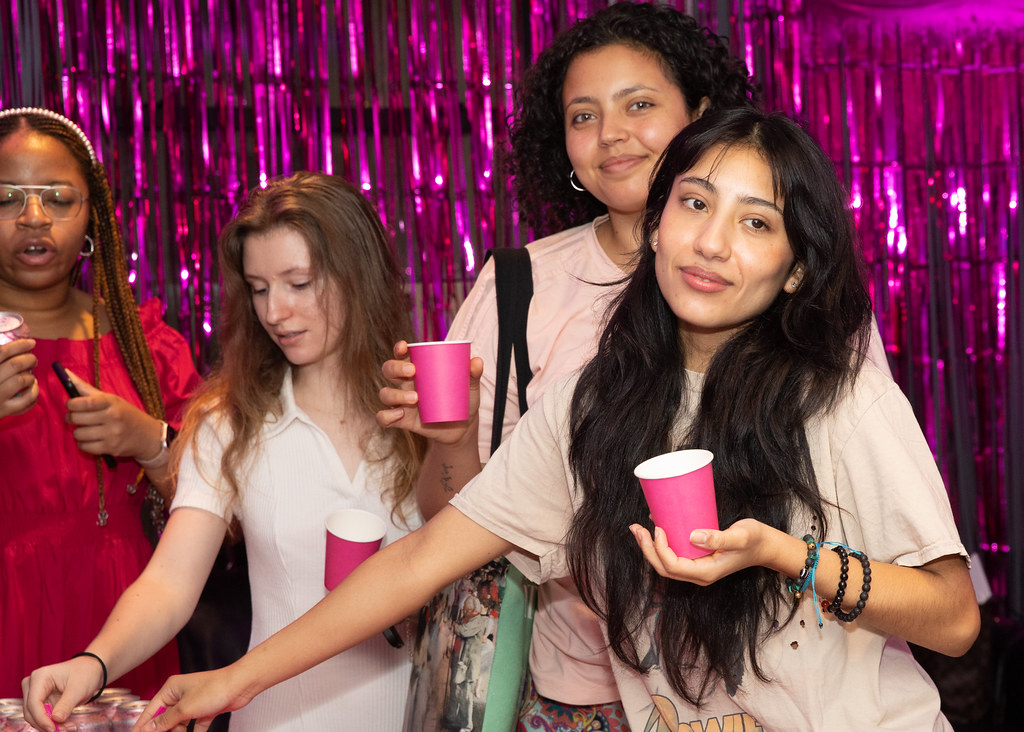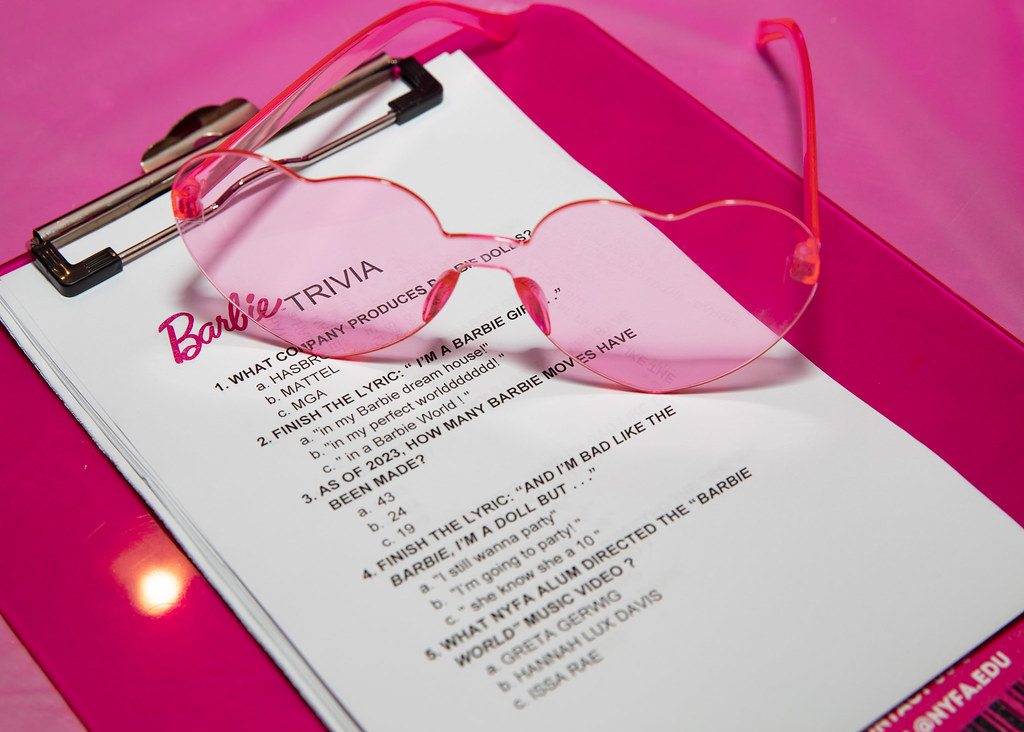 by Melissa Randall