NYFA Documentary Filmmaking Alum Pedro Peira's Screens 'LA Queenciañera' at Outfest Film Festival
November 10, 2021
At the
2021 Outfest Los Angeles Film Festival
, NYFA alum Pedro Peira screened his documentary, LA Queenciañera (2021) to a worldwide audience. The 2021 edition of Outfest ran from August 13th until August 22nd. The festival showcased over 170 feature-length films and shorts that celebrate the queer experience. Focused on the heritage of the LGBTQIA+ experience, participants are provided film screenings, panel events, and awards ceremonies to highlight and promote the community's up-and-coming filmmakers.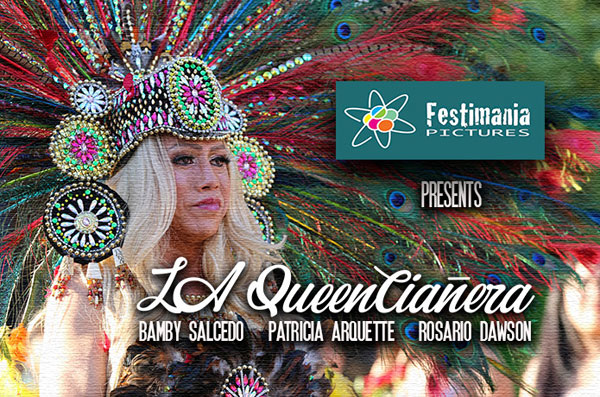 The feature film LA Queenciañera (2021) screened at this year's Outfest Los Angeles Film Festival
Pedro Peira is a graduate of NYFA's
MFA Documentary Filmmaking
program. Originally from Spain, the director's interest in documentary filmmaking originated as a preteen. In a
previous Q&A with NYFA
, Peira shared that he chose to become a documentary filmmaker because he finds documentaries as having a way of "informing, entertaining and hopefully, promoting social change".
Peria's 84-minute feature film,
LA Queenciañera
is a documentary that follows Bamby Salcedo, a transgender activist who reflects on her own personal journey as she approaches her 50th birthday. From Guadalajara, Mexico, Salcedo is a recovered addict from LA's Skid Row whose first job with the LGBTQIA+ community started right after her recovery. She is now recognized internationally, as a Latina Transgender activist.
Watch the film's trailer below:
The director took on many roles and occupations before directing
LA Queenciañera
. Peira worked in sales, production, and later as director, and writer. He now heads his own production company,
Festimania Pictures
, founded 7 years ago. Back then, Festimania Pictures only handled "some distribution and consulting" as part of their practice. Now, the company is "mainly focused on documentary production," according to Peira. The company has gone on to produce several successful feature films, including
Soul
and
Freeway
. The film
Soul
premiered globally at the Berlin Film Festival in 2017, and Freeway premiered internationally at the San Sebastian Film Festival in 2020.
Initially meant to be a short film, it soon became a bigger project. In an interview with Variety, Peira discusses the background of the production and how the team came together, "We shot all around L.A. for a week and became acquainted with Bamby. What was meant to be a short film soon became a feature film project."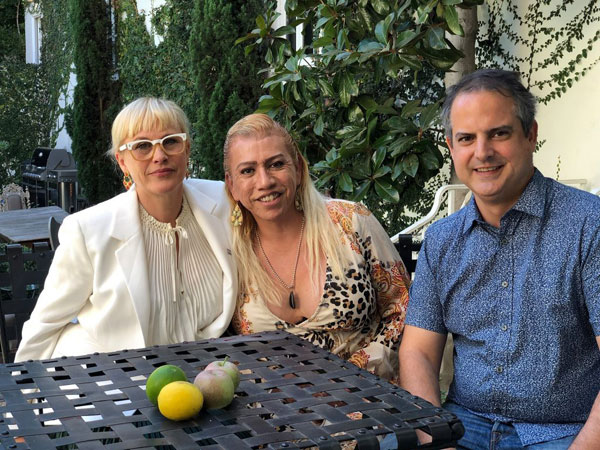 Director Pedro Peira (right) with Patricia Arquette (left) and Bamby Salcedo (middle)
With sights on the future, Peira told NYFA he and his production company were developing a documentary series which "explores the influence of Islam on the gastronomies of Indonesia, United Arab Emirates, Morocco, and Spain."
The New York Film Academy once again congratulates Pedro Peira for his outstanding work in the film industry, as well as his continued success.