NYFA FILMMAKING ALUMNI SHOOT DIGITAL ISSUE OF HARPER'S BAZAAR ROMANIA
November 9, 2021
Prominent fashion magazine Harper's Bazaar featured two New York Film Academy (NYFA) alumni following their work on a photoshoot and film. Arnav Kasbekar, a graduate of NYFA's
Filmmaking BFA program
, collaborated with Kormiyaki Lamarr, a fellow NYFA alum. Lamarr earned his
BFA in Photography.
The duo partnered with Karyna Dobra, another Photography BFA alum.
Overseeing the photoshoot for the cover of the magazine, Kasbekar and Lamarr created a short, 1- minute fashion film for Harper's. You can watch the full short film below:
Harper's Bazaar Romania (Fashion Film) from Kormiyaki Lamarr on Vimeo.
Arnav Kasbekar spoke with NYFA to discuss creating the short film and his experiences studying at the school.
New York Film Academy (NYFA):
What made you want to study at NYFA?
Arnav Kasbekar (AK):
Growing up I always had a passion for film. I loved everything about going to a cinema, it was stimulating. It was not until I had the privilege to be in a feature film, Neerja (2016), that I was exposed to the world of filmmaking. My mind was blown--ever since then it was a dream of mine to pursue a career in the film industry.
On one set, I met a very talented Individual named, Mitesh Mirchandani, who was the Director of Photography for Neerja, but more importantly, a fellow NYFA alum. His praises for NYFA were numerous. I took his advice and decided to make my way to Los Angeles.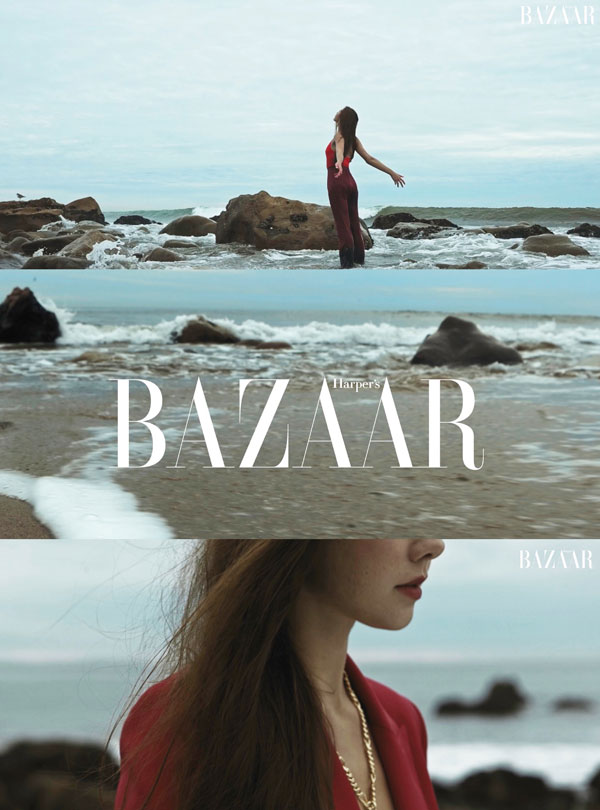 NYFA:
What do you love most about filmmaking?
AK:
I love to tell stories. Movies awaken our vision and touch our hearts. They change the way we see things--they open doors in our minds. Movies tell human stories--unique and unknown stories. They give the audience the emotions they sometimes lack in some periods of their lives. Something, I like to incorporate in my stories from back home (India), as I would want the world to learn and enjoy our culture.
NYFA:
Do you have any advice for incoming students?
AK:
Honestly, I don't think I'm in a position to give any advice to incoming students, since I'm a recent grad! Jokes aside, I feel at first film school seems very scary, but what I learned is if you just keep your head down and put in 120%, that's exactly what you will receive from it. In film school, we are lucky to network with brilliant teachers who have had plenty of experience in the industry. Plus, we get to make some of the best friends in class who will also be your crew for life!
NYFA:
Can you tell us more about your video for Harper's Bazaar? How does one pitch themselves to a big media company?
AK:
This was actually my first big media company. It was actually all thanks to NYFA Photography alum, Karyna Dobra. She gave my partner, Kormiyaki Lamarr (also an NYFA alum) and me, the opportunity to assist her on a Harper's Bazaar cover that she shot. On set, we networked with producers who liked our work and trusted us with the shooting of a fashion film.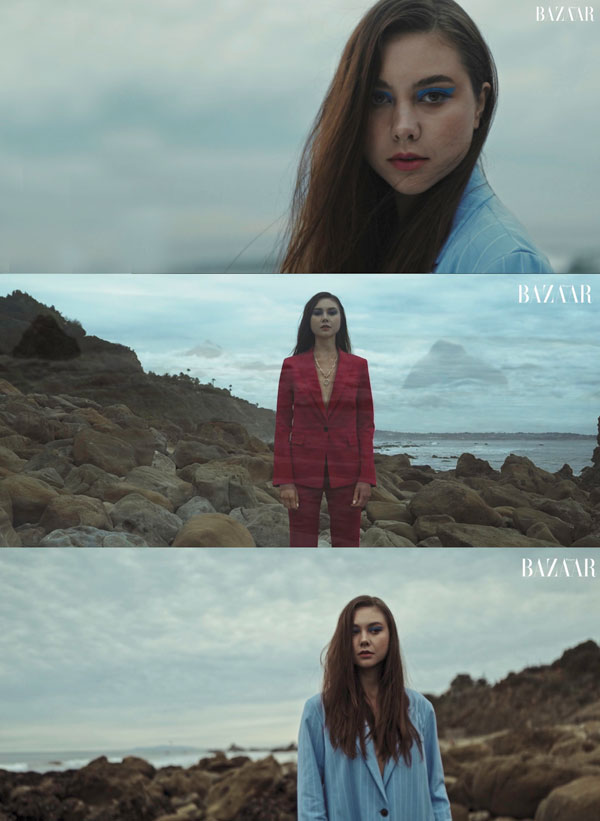 NYFA:
What other projects have you worked on?
AK:
Over my three years at NYFA, I've had some unforgettable experiences on sets. From shooting a war film in cold Minnesota to shooting projects on the Universal backlot. It's been a blast.
Some of the other projects I've worked on are two features back in India, Tumhari Sulu and Neerja. Recently, we shot another fashion film for InStyle magazine. I'm currently working on a project with Lamarr and Sofie Perez. The project is a photo and video project that will be exhibited in the Soumaya Museum in Mexico City.
The New York Film Academy congratulates Arnav Kasbekar, as well as Karyna Dobrykava, Kormiyaki Lamarr, and Sofie Perez, for their hard work and their successes in film and photography. We wish them many successes in the future.