New York Film Academy (NYFA) Celebrates the Life of Penny Marshall
December 21, 2018 Filmmaker, producer, and actress Penny Marshall has died at the age of 75. In addition to being a three-time Golden Globe nominee for her starring role on sitcom juggernaut Laverne & Shirley, Marshall was a groundbreaking director for Hollywood, helming such films as Big, Awakenings, and A League of Their Own.

As part of their video tribute to Marshall, CBS spoke with New York Film Academy (NYFA) filmmaking and acting instructor Paul Warner about her career and legacy. Warner spoke primarily about Marshall's career as a director and producer, which followed her role as Laverne on the beloved sitcom and spin-off of Happy Days, Laverne & Shirley.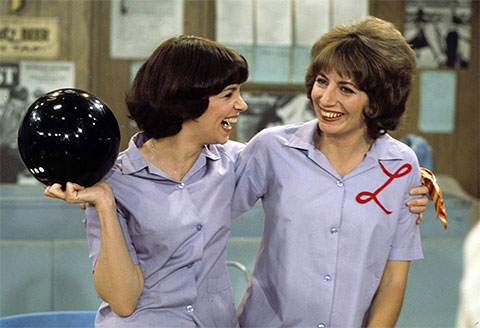 After directing the 1986 action comedy
Jumpin' Jack Flash
, Marshall broke records when her film,
Big
— starring Tom Hanks as a 13-year-old boy who suddenly becomes an adult — became the first film directed by a woman to gross over $100 million. Marshall repeated the feat four years later with
A League of Their Own
. In between, her film
Awakenings
, starring Robert DeNiro, was nominated for Best Picture at the Academy Awards.
"
Awakenings, Big, and League of Their Own
were huge films in a male-dominated environment, and they showed the kind of range and humanity that she brought to her work," Warner said of Marshall. He spoke with CBS reporter Lisa Rozner at New York Film Academy's Battery Park campus in downtown Manhattan hours after the news broke of Marshall's passing.
In addition to teaching at New York Film Academy for several years, Warner has directed over 50 theatre and film productions including
Women: The War Within
at The Baryshnikov Arts Center, where he was a Princess Grace Foundation Artist-In-Residence; award-winning short
In the Name of The Father
(Sundance); and feature
Fall Time
(Lionsgate), which premiered at the Sundance Festival and was nominated for the Grand Jury Prize.
Along with Warner's interview on CBS, NYFA also produced and released a video tribute to Marshall:
NYFA also published a more in-depth look at Marshall's career an an actress, producer, and filmmaker, which can be found
here
.
The Academy has multiple connections to Marshall. In 2012,
her brother Garry Marshall spoke with NYFA students at our Los Angeles campus
, where his son — and Penny's nephew — Scott Marshall is a filmmaking and cinematography instructor. Penny Marshall's
Laverne & Shirley
co-star, Cindy Williams, also spoke with NYFA students in 2015. Both Williams and Garry Marshall spoke very highly of Penny Marshall and her work.
The New York Film Academy is deeply saddened by the loss of a multi-talented Hollywood icon and trailblazing filmmaker who paved the way for many future women directors to come. Rest in peace, Penny Marshall.