New York Film Academy (NYFA) Documentary Filmmaking Alum Gary Bencheghib Joins Greta Thunberg at Davos World Economic Forum
Febuary 18, 2020 New York Film Academy (NYFA) Documentary Filmmaking alum Gary Bencheghib was invited to speak about his work at this year's World Economic Forum in Davos in January.

Davos, an annual conference hosted at a mountain resort in the eastern Alps, is hosted each year by the World Economic Forum (WEF) in Switzerland. The event brings together thousands of business leaders, economists, journalists, international political figures, and more from all across the globe to discuss key issues of global concern.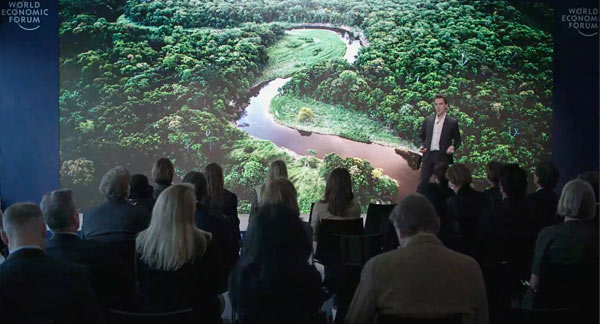 NYFA Documentary Filmmaking alum Gary Bencheghib speaks at World Economic Forum in Davos
One of the biggest issues discussed this year at Davos was the devastating effects of climate change. Notable activist on the topic, Greta Thunberg, was included on the roster for those to speak on the issue, along with
Bencheghib
, who addressed climate change head on and pointed to his upcoming documentary, Plastic River, in addition to his entire body of work—past and present—where he focuses on the destructive, man-made effects to the environment.
In 2009, Bencheghib, along with his brother Sam, founded Make
A Change World
, an organization to raise awareness for environmental pollution and sustainable waste management. Since it was founded, the platform has distributed multiple micro-docs and other projects addressing climate issues, including Bencheghib's miniseries and NYFA thesis film, The Reclamation.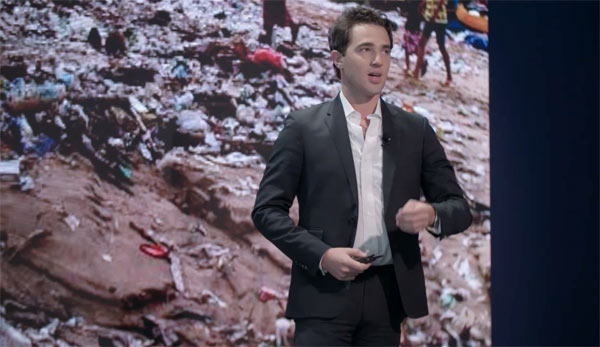 Bencheghib addresses impact of climate change for crowd at Davos
"NYFA completely changed my life in giving me the best formation imaginable on the entire filmmaking spectrum—from shooting to editing and producing,"
Bencheghib said
about his time at the Academy.
Among the other notable projects the Bencheghib brothers have created since Gary graduated in 2014, includes documenting themselves paddle-boarding along two of New York City's most polluted waterways and convincing Indonesia's President Joko "Jokowi" Widodo to clean up the country's contaminated
Citarum River
.
Bencheghib presents initiatives from his organization, Make A Change World
At Davos, Bencheghib also spoke about his latest initiative from him and his brother called
Sungai Watch
, a platform that maps out the details of rivers in real time, allowing people to test floating trash booms for rivers and smaller trash blocks for streams throughout Bali's waterways. "Imagine watching the cleanup of the world's most polluted river in real time," says Gary. This new initiative, along with the additional conversations sparked by Bencheghib and others at Davos will, hopefully, allow attendees and others throughout the world to address the innovative and urgent solutions needed to combat man-made environmental damage.
New York Film Academy is proud to see NYFA alumni like Gary Bencheghib bring their stories to political and business leaders around the world and is excited to see the important role
documentary filmmaking
is taking in global conversations about the vital issues of our time.
Please note: NYFA does not represent that these are typical or guaranteed career outcomes. The success of our graduates in any chosen professional pathway depends on multiple factors, and the achievements of NYFA alumni are the result of their hard work, perseverance, talent and circumstances.