NEW YORK FILM ACADEMY'S LOS ANGELES CINEMATOGRAPHY STUDENTS ADAPT TO NEW HYBRID MODEL IN CREATIVE STAGE LIGHTING WORKSHOP
September 25, 2020
As the COVID-19 pandemic lingers, New York Film Academy continues to adapt and develop new ways of delivering an applied arts education. The Cinematography department on the
Los Angeles
campus has taken an updated approach to the "Stage Lighting Workshop" course using practical components integrated with remote instruction.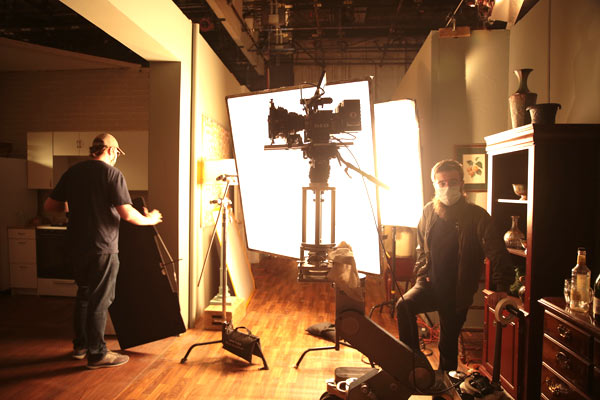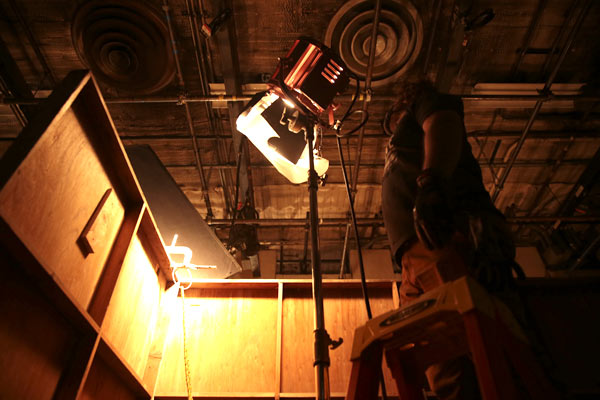 In preparation for the workshop, production design instructor
Francis Pezza
created a set for a modern urban apartment to be built on Stage 5 at TBS Studios (former home of NBC), down the hall from the famous soundstage where Johnny Carson hosted
The Tonight Show.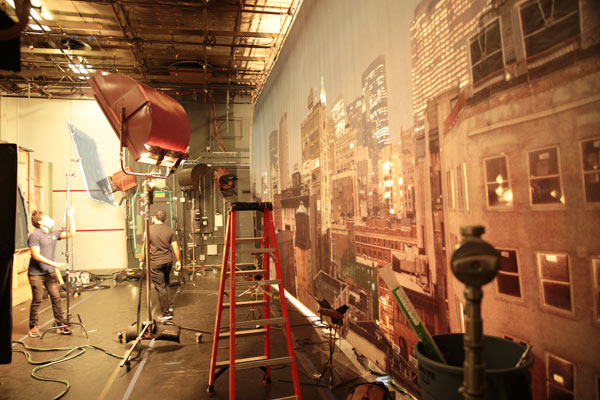 The apartment design features a spacious floor plan that incorporates a living room, kitchen, and bedroom. The layout allows students a great degree of flexibility in designing shots and creating a variety of lighting schemes. Additionally, the set features a large window that looks out onto a 50-foot translight backing of the New York City skyline. The backing can be lit for either day or night, and allows the
Cinematography
students to incorporate a greater sense of depth and dimension in their photography.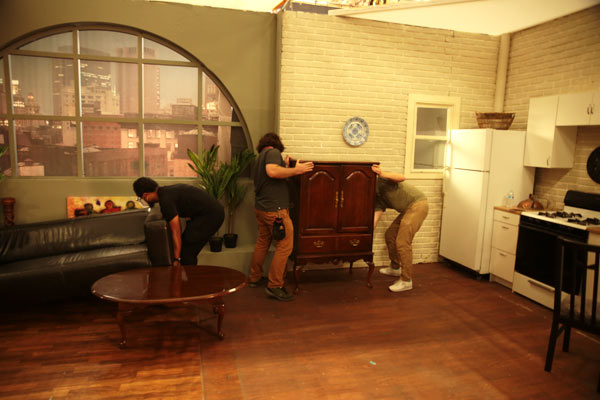 Following the set build, department chair
Anthony Richmond, ASC, BSC
and Cinematography instructor
Jacek Laskus, ASC, PSC
began their workshops with the MFA and One-Year Cinematography students. Each student is instructed to choose a reference image, which will first be analyzed by the class, and then used as inspiration in creating a new shot and lighting setup.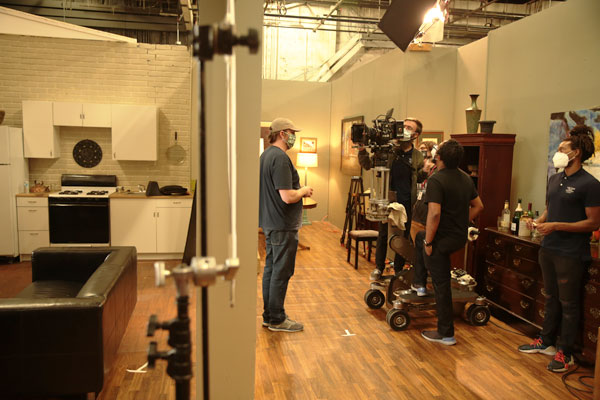 The instructors and the students worked remotely, relaying their instructions to a group of TA's on set, who followed the students' directions, placing and shaping the lights as instructed, and executing the cinematographer's vision for the shot. The students were encouraged to incorporate camera movement into their visual design, utilizing the available space to best effect.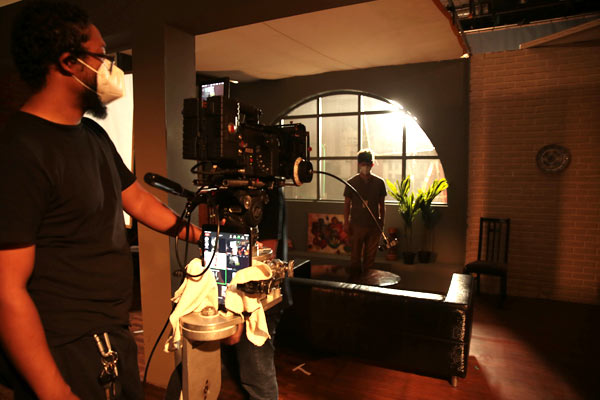 Throughout the workshop, the students learned new techniques for lighting, shot design, and moving the camera. This hybrid model of remote instruction with practical elements proved successful in delivering the goals of the workshop.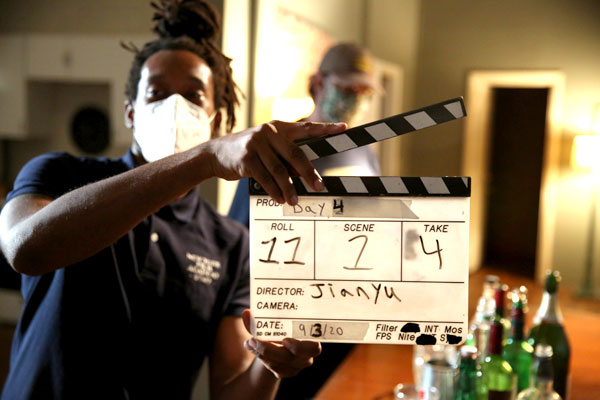 Reflecting on the class, Richmond said, "I was pleased with the success of this workshop. Working remotely proved very effective. I was with the students on Zoom, where we could all see each other, and the image from the Red camera as the students lit the set. We had additional cameras showing us what was happening on set, including a bird's eye view of the entire stage. The crew worked well together, and the students were able to accomplish many unique shots."
Watch a sneak peak at Cinematography student Nipun Chowdhary's finished product from the Stage Lighting Workshop below.