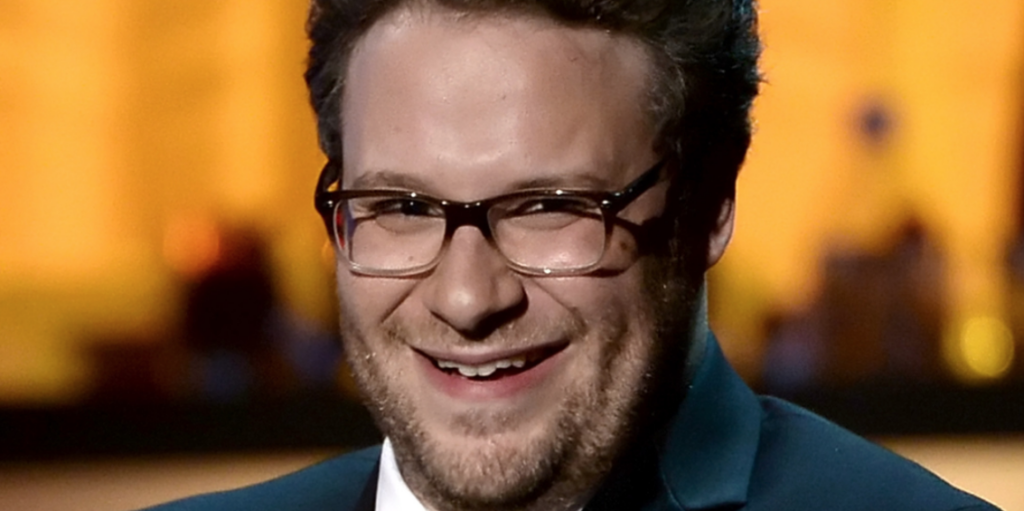 Seth Rogen might be your spirit animal if you're an aspiring actor who enjoys making people laugh. Before the numerous awards and nominations, he was only a teenager performing stand-up comedy at small clubs and bar mitzvahs. Then he was starring successful films like "Knocked Up" and "Superbad." Maybe — just maybe — aspiring artists could learn a thing or two by taking a page out of his playbook.
During an evening screening of "Sausage Party" hosted by NYFA Los Angeles, Rogen offered several nuggets of wisdom that all future filmmakers, actors, writers, and producers should heed. Whether you're worried about finding a job after graduation or have trouble dealing with rejection, find solace in knowing that Seth Rogen faced the same and still followed his dreams.
Check out some of the exclusive insights Rogen offered to our audience of NYFA students.
1. On artistic collaboration and building a career: "Link up with someone who has a job you can't do."
Like in most other industries, finding success in show business is almost impossible when you go at it alone. There are few things more important than networking to start building relationships and getting your name out there. If it wasn't for his early collaborations with Judd Apatow, perhaps Seth Rogen wouldn't have found the same success he has today.
Of course, the best people to stick with are those who have different talents than you. If you're a strong actor but have no directing or scriptwriting skills, partner up with someone who does. There are plenty of aspiring filmmakers out there who love working the camera but freeze up in front of it. That's where you come in to star in their pilot — that will hopefully be greenlight by a big film studio.
2. On confidence and surviving rejection in the biz: "Just never stop. F-'em. That's the idea, I guess."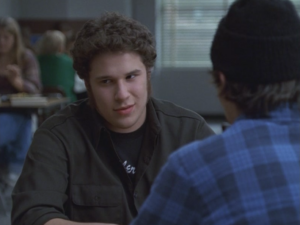 Never give up. It's the theme we love seeing in our favorite shows, movies, and even video games. Of course, not everyone comes out of the starting gate with confidence oozing from every pore. And those who do are often crushed when they face cold, hard rejection for the first time.
Imagine if Seth Rogen had given up when "Freaks and Geeks" — which served as his professional acting debut — was cancelled after one season due to terrible ratings. He was then rejected by NBC when Apatow chose him as the lead for his next show "Undeclared." Despite all this, he kept going and was determined to make it … and make it, he did.
3. On being inspired to do your own thing: "Oh wow, movies could be so much more than I thought they could be. It was one of the most shocking things I ever – I could not believe what I was seeing."
During his talk with us, Seth Rogen spoke about some of the films that moved him while growing up. Aside from his love for Pixar movies, which is one of the reasons he made "Sausage Party," he also enjoyed raunchy comedy films. Among his favorites include "South Park: Bigger Longer & Uncut" and "There's Something About Mary."
Don't be afraid to find inspiration from other great works, but be mindful that you tell your own stories. Strive to be unique. There's nothing more satisfying than giving viewers something fresh and enjoying their response. Do your own thing and take risks, even if you end up needing a bodyguard for your work like Seth Rogen. 
4. If he had to give advice to his 13-year-old self: "I wouldn't say anything just in case I (screwed) it up man. As a fan of time-travel movies,  I know that that would change things. So I would hide and just try not to sit on anything or step on anything that would adversely affect the future version of me. That's what I would do. And I would kill baby Hitler."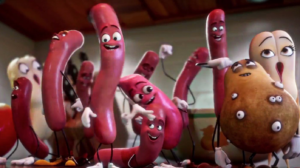 As expected, Seth Rogen had us laughing all evening during his stay with us at NYFA Los Angeles. And even in his hilarious time-travel-phobia, there is wisdom; you can't change the past, and maybe it's better that way. Don't waste time with regret or what might have been. All successful actors and filmmakers learn from their mistakes and failures in order to come back better than before. Despite plenty of challenges — including needing 10 years to find someone that would finance "Sausage Party" — Seth Rogen wouldn't change a thing.
And neither would we.
by nyfa