In filmmaking, the first day of shooting on a movie set is never the first day of production. Days,  weeks, months, or sometimes, years can go by before the cameras start rolling.  For both James Cameron's Avatar (2022) and Terry Gilliam's The Man Who Killed Don Quixote (2018), decades went by from the film's inception to the actual creation of the film. Regardless of how long a film actually takes to create, the pre-production, production, and subsequent post-production processes of a movie can be shorter, longer, or about the same, but none can exist without the film producer, who serves a crucial role.
The Role of a Film Producer: Their Responsibilities in Filmmaking
A film producer is one of the most essential roles in filmmaking. Neal Weisman, NYFA Producing Chair at NYFA New York, describes the role of a film producer and the producing process as a hands-on, immersive role, which includes "identifying ideas to working with writers in the development of scripts, assembling commercially viable packages, raising finance, and looking at all aspects of pre-production, filming/shooting, post-production, as well as marketing, and distribution."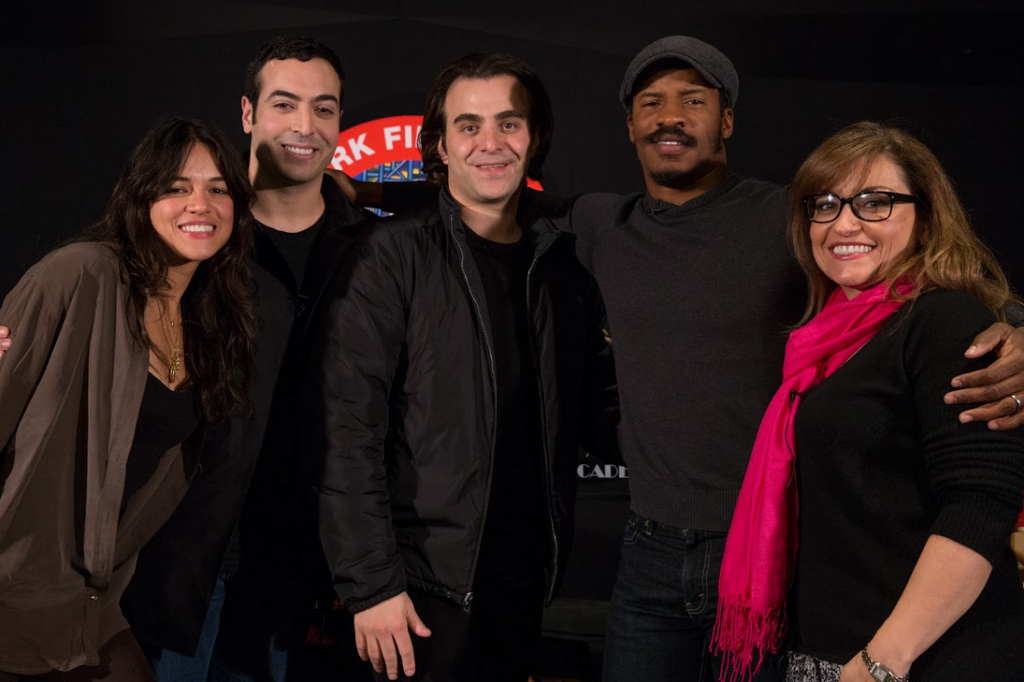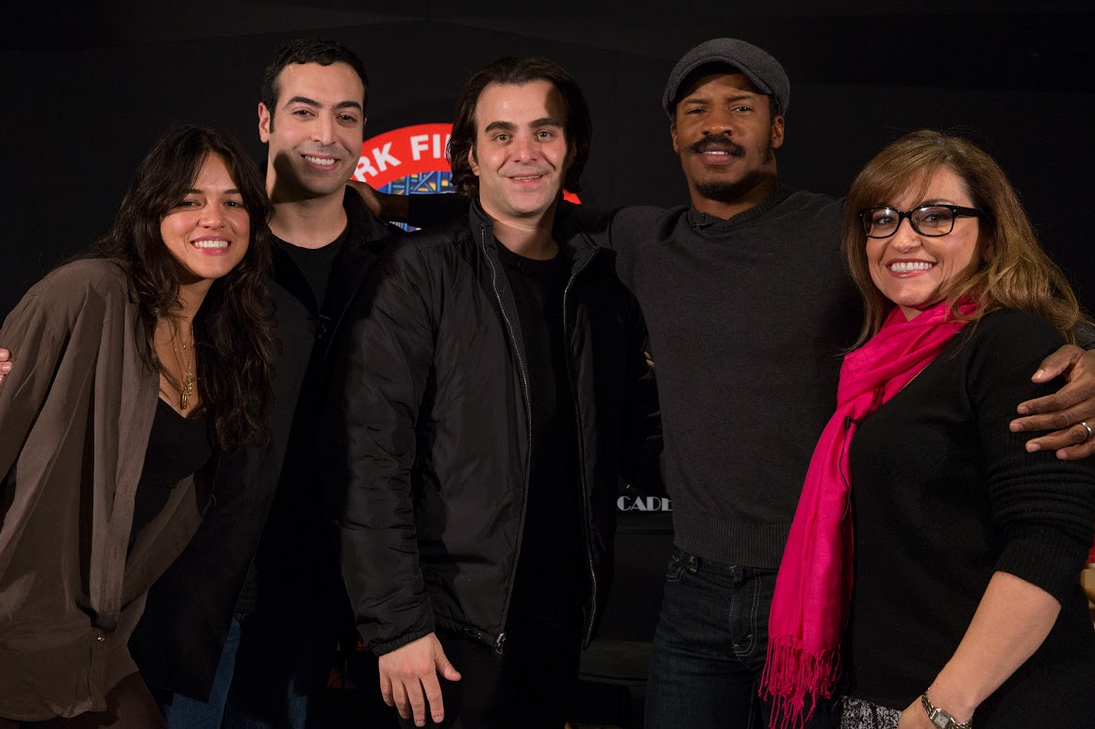 In the photo above, is an example of a collaborative and resourceful Producer, Mohammed Al Turki, on a visit to NYFA. He's joined by Arbitrage's director and NYFA workshop alum Nicholas Jarecki, co-star Nate Parker, and actress Michelle Rodriguez.
"For a producer, seeing the big picture is extremely important, in order to not let that big picture overwhelm us," says Jenni Powell, NYFA Producing Chair at NYFA Los Angeles. "We need to break things down into manageable chunks and be able to delegate and work collaboratively."
Overall, a Producer is organized, detail-oriented, and responsible for supervising the creative, technical, and business aspects of a production. As a Film Producer realizes a media project from concept to completion, it is a vital role in any film project.
Different Types of Producers
In this article, we will be discussing the role of a film producer (also referred to as a creative producer.) However, it's important to note that there are different types of Producers. Job descriptions are not fixed in the industry, and credits/titles can vary from project to project. There are also more entrepreneurial roles for ambitious aspiring producers seeking a more innovative path in film, television, and media not mentioned on this list.
Some industry standard titles include:
Creative/ Film Producer – oversees the entire project from start to finish.
Line Producer

– responsible for the physical aspects of production.

Showrunner

– lead producer (and often writer) on a television series. A "showrunner" is unique to the television industry. Very often, but not always, they have created the show and serve as a producer-writer.

Field Producer

– mostly for television and documentary, and goes into the field to get interviews, b-roll, etc.

Transmedia Producer

–

responsible for a significant portion of a project's long-term planning, development, production, and/or maintenance of narrative continuity across multiple platforms

.
Executive Producers

– this will depend on the project and is often involved in financing and distributing the project.

Associate Producer

– depends on the project, often a junior role.

Co-Producer –

depends on the project, could be the result of an international co-production.
Traditionally, there are a number of responsibilities that film producers are involved in from day one.
Developing the Script
Films don't come out of thin air. Even before the pre-production process starts, you need an idea, and often, a screenplay. Producers often collaborate with directors and other key creatives to develop a compelling script, providing feedback, collaborating on revisions, and shaping the vision of the project.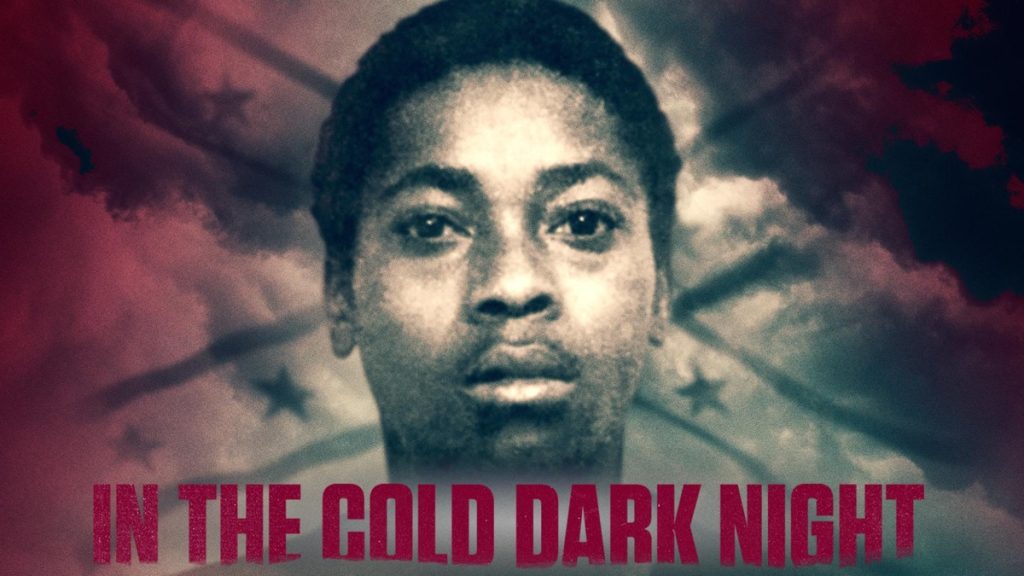 It may be surprising how much, in fact, a film producer may bring an idea to life. UK native, co-founder of Lone Wolf Studios, and NYFA Producing alum Max Peltz, for instance, was instrumental in the creation of the documentary In The Cold Dark Night (2020, image source rogovy.org/.) The documentary covers the 1983 and 2018 investigations into the murder of African-American man Timothy Coggins. In an exclusive Q&A with NYFA, Peltz discussed the inspiration for the documentary.
"Almost three years ago in October 2017, I was watching a football match when my iPhone suddenly lit up with the CNN headline: 'Cold case no more: Police arrest 5 in 'torturous' 1983 slaying,'" Max said.
"As the nights passed on and on, I kept thinking of the article I had read. So I decided to do something about it. I contacted the key contributors and, later that month, I flew out to Griffin, Georgia, where I met the key contributors in the story from the Sheriff, District Attorney, Georgia Bureau of Investigation (GBI), and Timothy Coggins' family. The rest is history."
View this post on Instagram
For his documentary, Peltz's knowledge of narrative storytelling was essential to the process. NYFA Producing Mehdi Darlis, Producer of Hell of a Cruise (2022), emphasized the importance of having creative skills, specifically, screenwriting. One of the most vital jobs of a Producer, Darlis pointed out in an Instagram Live session with the New York Film Academy, is the ability to select the best scripts.
Finding the Right Crew
When a film starts, some crew positions might already be attached or recommended. Others may need to be filled. During this pre-production phase, the producer is responsible for overseeing these logistical aspects, ensuring that the entire team is rounded out.
After all, the crew will be carrying out a lot of the hands-on tasks. The sooner they are involved in the creative process, the more valuable their input will be. All of the filmmaking is a collaboration, not just the shooting!
Location Scouting
Filmmakers may need to adjust storyboards to filming locations or vice-versa, so finding them early is important. The film producer and the director may choose to do this themselves. They may also decide to hire a professional location scout who already has locales in mind or knows how to find original ones that fit the script.
Producers will also find the right studio or soundstage, as well as real-world locations. The earlier the location scouting is sorted out, the better, as the process requires enough time to get the necessary permits and paperwork.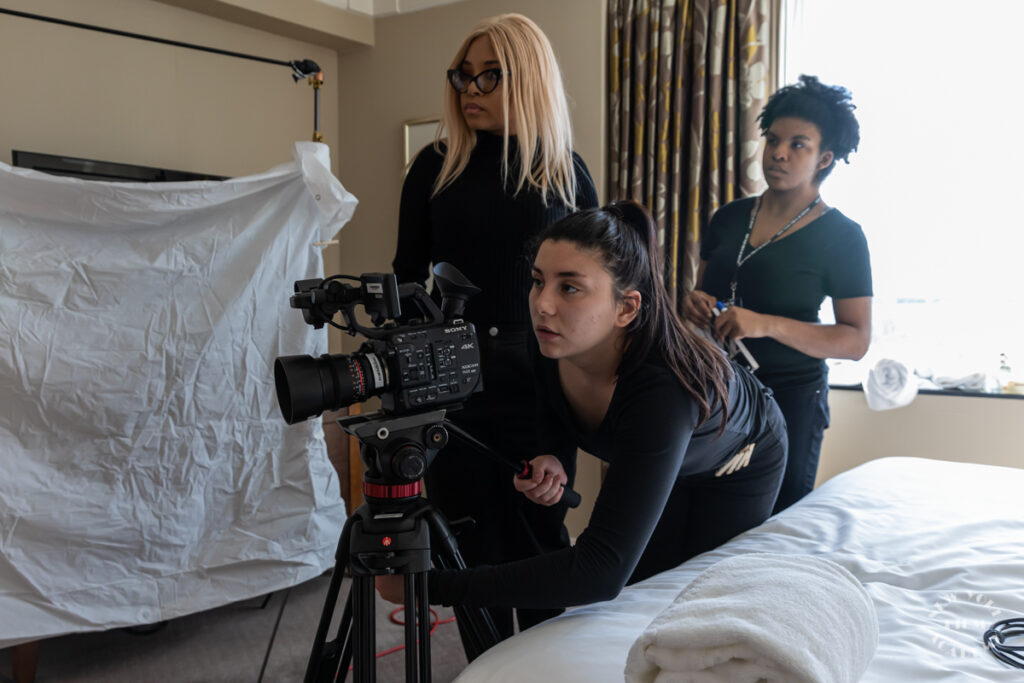 During an NYFA Producing class, students got to experience the importance of effective location scouting firsthand. The class shot a commercial at an exclusive location, The Wagner, during their "Producing Commercials" project. The Wagner is one of Manhattan's most glamorous downtown hotels and offers spectacular views of New York harbor, as well as the Statue of Liberty.
Creating a Proper Budget (and Sticking to It!)
While film budgeting may not seem like the most exciting part of filmmaking, film producers know it makes a huge difference in the success of the film. Film producers are critical in finalizing a budget, to make sure that the crew gets the gear and locations necessary to bring a film to life. Throughout production, film producers create budgets and financial plans, negotiate contracts, and manage the financial aspects of the production. This is never the most fun aspect of pre-production, but very often it's the most important.
To fund their films, film producers may seek investments from studios, production companies, and investors. They may also get financing through crowdfunding or grants.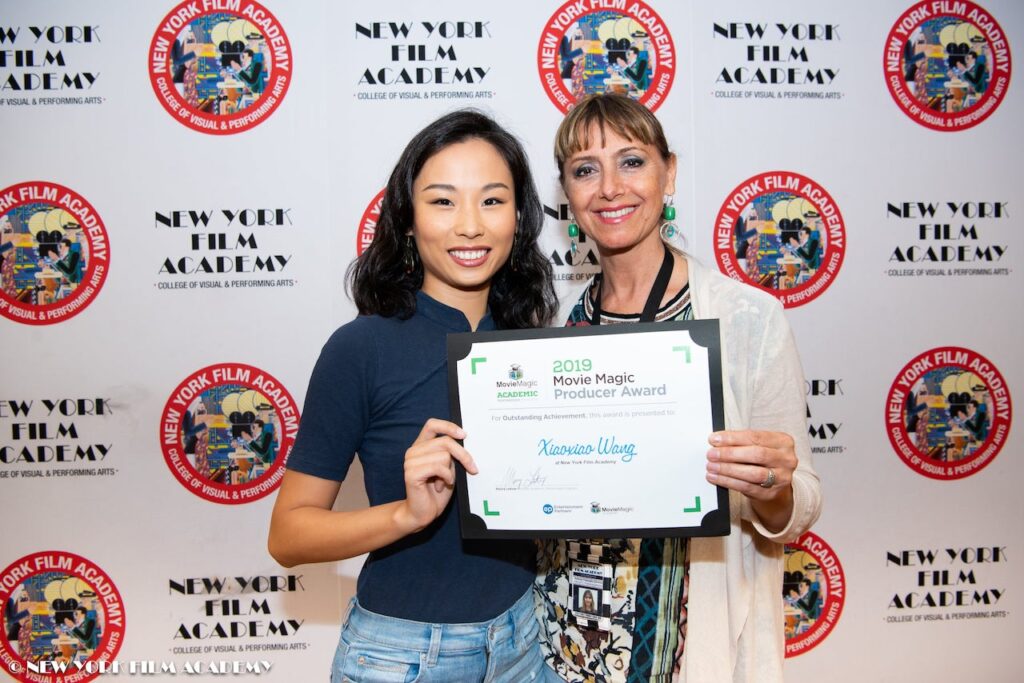 In 2019, NYFA MFA in Producing student Xiaoxiao (Phoebe) Wang was awarded the Entertainment Partners' Movie Magic Scholarship Producer Award Certificate.  Wang used the scholarship award money to invest in one of her production projects, entitled The Beauty.
Clearing the Red Tape
Film producers get into paperwork that may include permits and insurance. When filming on locations, for instance, permits may be required from municipal governments. Producers may need to get permits to shoot on public property or signed location agreements for the use of private homes. This is especially true if crews need to move furniture or change the aesthetic of the home. Producers also get insurance to protect the cast or crew in the event that someone accidentally does damage to the location or any rented film equipment.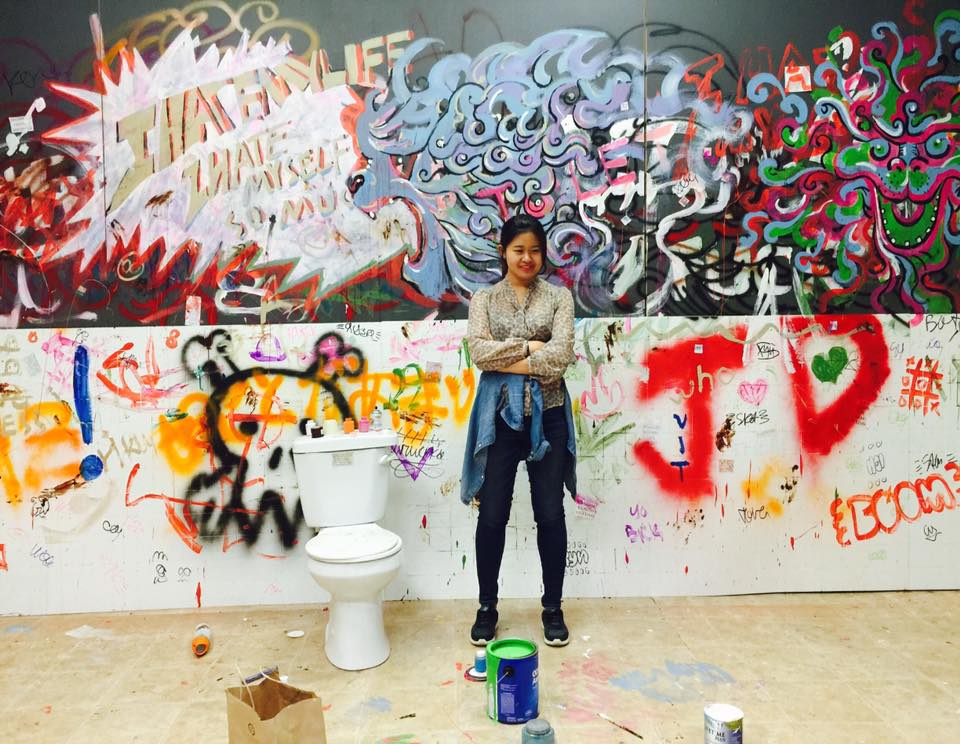 NYFA Producing alum Yuxiao Wang (above, photo provided by Wang) explained the importance of building knowledge in the law for aspiring producers, and her experience learning about it during her time at NYFA.
"I think entertainment law is very important. We learned to go over all the paperwork, including documents and contracts, to make sure everything goes well. We were trained in our class to pay attention to details and developed great knowledge of the possible disputes and infringements during production. The last feature I worked on had a 50-person crew and around 100 actors. We shot for 24 days and on 30 locations, but using the knowledge I learned, we didn't have any problems," she said.
Finding the Right Cast
When the dominos of a film start to fall into place, directors need to finally decide on the cast. This could feel impossible, as for many films, a lot of actors audition. While the director focuses on finding the perfect person for the role, a film producer will manage the logistics behind casting. A film producer will coordinate the auditioning process early and often.
They may even employ a casting agent to find even more performers. NYFA Guest Speaker and Casting Director Nancy Nayor, known for her work with directors like Steven Spielberg Spike Lee, Ron Howard, and Oliver Stone, spoke at length on casting for aspiring filmmakers and producers during her visit to New York Film Academy. The logistical work and expertise of a casting agent or casting director will go a long way toward giving a movie the perfect cast.
Day-to-Day Operations
Once a director has the perfect cast and the production process starts, filmmakers will hold table reads and rehearsals weeks before shooting. Leading up to shooting and during the production process, a film producer will ensure that everything goes smoothly. In addition to being the point of contact for the cast and crew, a producer will ensure that the production stays on schedule and on budget.

NYFA Producing Alum Emilia D'Agata, who recently reflected on her early days as a Production Assistant in an interview with NYFA, explained the constant momentum of a Producer. D'Agata has worked on Black and White and Red All Over and the film Sunrise Stars with NYFA alum Ximena Montes de Oca.
"[As] a producer, you have to be able to give everybody what they need in order to work at their best. So before each set, I make sure that everything is in order, that everyone has all the material they need. Cinema is a teamwork."
Jane Applegate, an independent producer and founder of The Applegate Group, also encouraged aspiring producers to stay organized during production.
"I always have a clipboard or a notebook to take notes during a shoot. Leaving a notebook on the craft services table is also a good idea for producers. Encourage people to write down their problems and then review and prioritize what needs to be done at the end of the day."
Post-production
After production wraps, producers also collaborate and work directly with the director and post-production team. They will oversee the editing, sound design, visual effects, and music scoring processes, ensuring that everything stays on track. A film producer may also provide input on creative choices and make sure that the final film reflects the director's vision.
Max Peltz, the NYFA alum mentioned above, stressed the importance of being flexible throughout the filmmaking process in his Q& with NYFA. For his documentary, his crew filmed for the whole of 2018, originally planning for the film to be a four-part series. In post-production, the team decided to structure it as a feature film.
"It's essential to always be adaptable in this industry as trends and formats are ever-changing," Peltz said.
Marketing and Distribution
A film producer is also involved in the successful marketing and distribution of a film. Film producers can work with marketing teams to create various promotional materials, such as trailers and posters, to appeal to the film's target audience. The film producer can contribute to the creative direction of the marketing and advertising assets, and ensure that all marketing materials reflect the film's content.
"Many people think that the producing job is the less creative in this business because you work with contracts, agreements, budgets, etc. But it's absolutely not, or rather it's not just that," said D'Agata of her experience in producing.
"For each project, there are different strategies: how to raise funds, how to find the cast and crew, the different deals, the different marketing and distribution strategies, etc. I mean, you never get bored and you always have to reinvent yourself," she said. "And when a project is completed and you know that you have contributed to its realization from beginning to end, it gives you an incredible satisfaction."
Learn to Produce at the Executive Level
Entrepreneurial-minded producers, independent creators, and influencers can go beyond a traditional film producer role and even rise to the executive level or start their own media company. By broadening their expertise and cultivating advanced business acumen, creative prowess, leadership capabilities, and marketing aptitude, aspiring producers and creators can gain invaluable insights into the global landscape of the film, television, and emerging entertainment industries.
NYFA is holding a Virtual Information Session in our new Online MA in Entrepreneurial Producing and Innovation degree program, where prospective students can learn all about this exciting path in producing. Sign up to attend the information session here! The recorded session will also be published on our YouTube channel after the event is over. Interested students can also reach out and request information from NYFA directly. 
by nyfa